Carrie Rickey

, Film Critic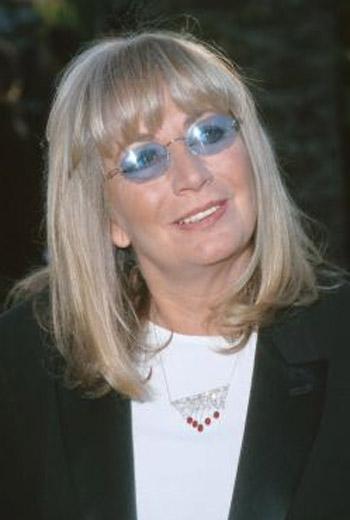 Most Americans think of Penny Marshall as Laverne DeFazio, the title character of the popular TV show Laverne and Shirley. I think of her as the first female director to make movies (Big, A League of Their Own) that grossed over $100 million.
From her modest beginnings as an extra in television commercials (she played the stringy-haired one in an ad where Farrah Fawcett had the shiny, bouncy locks) to her unofficial role as Hollywood godmother of comedy (and official godmother to Carrie Fisher's daughter, Billie), the Bronx-born Marshall was present at the creation of entertainment classics. On TV she worked with James L. Brooks and her brother Gary; she was married to Rob Reiner and produced a movie by Ron Howard. She directed Whoopi, Madonna and Tom Hanks.
She was cast in many defining TV shows, starred in one of her own (and directed many of its episodes). In the movies she directed, Marshall hit a sweet spot between slapstick and emotionalism. She saw qualities in actors not apparent to male directors.
Carrie Rickey

, Film Critic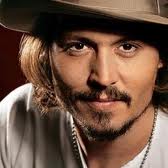 Now that the stalled Lone Ranger film starring Johnny Depp as Tonto and and Armie Hammer as the masked man is back on track, it amounts to a trendlet: Revisionist movies in which the minority sidekick of yore gets upgraded to central figure.
Earlier this year, Michel Gondry's The Green Hornet had Seth Rogen as a dim Britt Reid upstaged by bright light Kato (Jay Chou). Which other classic stories might profit from making the sidekick the central character?
Carrie Rickey

, Film Critic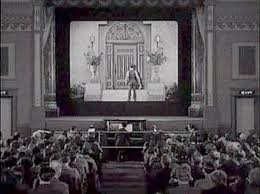 My favorite movie of all time? Glad you asked, It's Sherlock, Jr. (1924). Lucky for all of us, this masterpiece from Buster Keaton, screens next Sunday on TCM (at 8 pm) as part of the cable station's month long tribute to film's greatest magician and metaphysician.
The tale of a projectionist who dreams of being a sleuth and who literally walks into the movie he's projecting and solves its mystery, Sherlock's subject is the mystery and magic of movies. It is Keaton's most exhaustive -- and hilarious -- investigation into the perils of what happens when someone from the three-dimensional world penetrates the two-dimensional universe of film. Behold the granite-faced guy in his dressing room, primping before the mirror, gamely striding through the looking glass and into the infinite possibilities of motion pictures. Sublime.
It's a film that influenced many filmmakers, including Groucho Marx (see the mirror scene in Duck Soup) and Woody Allen, who wrote and directed The Purple Rose of Cairo under its influence.
Carrie Rickey

, Film Critic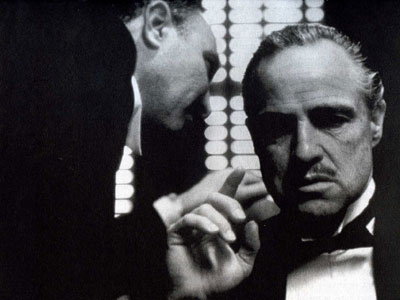 Join Carrie Rickey, George Anastasia and Glen Macnow for a chat about gangsters and the movies 11 a.m. Wednesday. On a mobile phone? Click here.
Carrie Rickey

, Film Critic
The 20th Philadelphia Film Festival will open on October 20 with Like Crazy, Drake Doremus' award-winning feature about young lovers who encounter via problems. Though the 15-day festival officially ends November 3, its closing night gala is The Descendants, Alexander Payne's tack-sharp comedy with George Clooney as a fuddled father reconnecting with his children.
Other highlights of the Festival include two movies about moviemaking, Simon Curtis' My Week with Marilyn (starring Michelle Williams as Marilyn Monroe) and Michel Hazanavicius' The Artist, a Cannes favorite, a black-and-white silent film set at the dawn of talkies.
Other gala screenings in the cinextravaganza including 120 features are Butter, Jim Field's Smith satire set in the competitive world of butter carving, and Jeff, Who Lives at Home, Jay and Mark Duplass' comedy about family dynamics.
Carrie Rickey

, Film Critic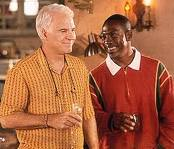 Once upon a time, in 1999 it was, Steve Martin and Eddie Murphy co-starred in Bowfinger, a very meta, very funny, and very forgotten spoof of the movie industry. Today Martin, the drollest Oscar host of the past 20 years, sent a letter to his onetime co-star advising him how to host the upcoming Oscars. (Hat tip, Anne Thompson).
In this playful missive, Martin advises the manorexic Murphy to slim down before the Oscar ceremony because Murphy looked a little paunchy in Norbit.
What would you add to Martin's pointers?
Carrie Rickey

, Film Critic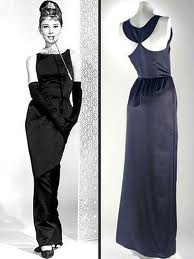 Breakfast at Tiffany's, Truman Capote novel: Love it. Breakfast at Tiffany's, Audrey Hepburn movie: Don't get it. Do you?
It was the first "grownup" movie I ever saw. I was 8 or 9. Adored Hepburn. Yet even then this fairytale about Holly Golightly, the Manhattan geisha who falls for aspiring writer George Peppard, did not have the emotional impact or erotic pull of Splendor in the Grass or West Side Story, to name two Natalie Wood movies released that year. Wood singed with sexual heat; Hepburn was a playful doll.
Blake Edwards' 1961 urban love story turns 50 tomorrow. I'd argue that the extent to which this tale of Manhattan geisha Holly Golightly is timeless is for the most part due to the eternal appeal of the Hubert de Givenchy-designed LBD -- Little Black Dress -- that makes Hepburn resemble a tasty stick of black licorice. To a lesser extent its appeal is due Henry Mancini's "Moon River," the love song about huckleberry friends.
Carrie Rickey

, Film Critic

Why is Hollywood perennially fascinated with Howard Hughes, the figure known for his fast planes, faster women and sudden mood drops?

The subject of Max Ophuls' Caught, Jonathan Demme's Melvin and Howard, Martin Scorsese's The Aviator and the forthcoming Warren Beatty project was an aviator, oil tycoon, engineer, industrialist, moviemaker and playboy millionaire.who died at 70 in 1976, a codeine-addicted hermit with Fu Manchu fingernails and a net worth of about a billion bucks. Hughes is so popular a subject because the guy contained multitudes.

Ophuls' fictionalized portrait, with Robert Ryan as the subject, painted a picture of an insecure tyrant who bought friends and wives and treated them as slaves. Demme's larky story with a grizzled Jason Robards as the late-life Hughes framed the billionaire as an eccentric fairy godfather to Everyman Melvin Dummar. Scorsese's epic about the young Hughes conjured him as a modern-day Icarus who flew high on wings of wax and crashed because of his numerous phobias, including OCD. Presumably Beatty's version, which the actor/filmmaker/ladies' man has been working on for nearly 40 years, will highlight Hughes' numerous conquests, which include Jean Harlow, Ginger Rogers, Katharine Hepburn -- among others.