Flavia Colgan, Daily News Citizen Hunter Columnist
Late last week, evangelicals and political progressives took a significant step towards ending the polarizing "culture wars." Without setting aside their principles, these leaders found common ground on tough political questions: from immigration reform to gay rights to abortion.
This collaboration between unlikely allies demonstrates a model for finding a way forward on difficult political questions. We as citizens can learn a lot from this ethos of bridge-building; it's certainly a productive way to engage with the political process. The agenda this coalition has rallied around—and which they've already started lobbying for—will have significant political implications.
Say yes to working together and realizing our shared values. Sign on as a supporter of a common ground approach to abortion by joining the Real Abortion Solutions Facebook group. This approach calls for increased access to adoption, the prevention of unintended pregnancies, support for women and families, and better pre- and post-natal healthcare. Also, become a Facebook fan of the common values governing agenda at "Come Let us Reason Together."
Flavia Colgan, Daily News Citizen Hunter Columnist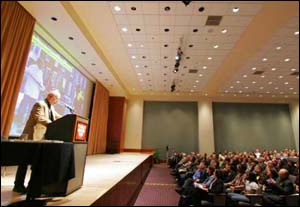 Businesses are into it. Students too. Non-profits can't talk about it enough. Even government is getting in on it.
It affects where we live and work, what we eat, and how we play.
Is it the economy? Of course. Is it the environment? Naturally! But more than that - it's sustainability.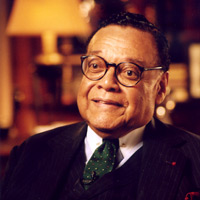 I hope Citizenhunters will allow me to be a proud granddaughter for a moment. I wanted to share the remarks my Grandad, William T. Coleman Jr., delivered (they're after the jump) at a wonderful event that the great Senator from PA Bob Casey hosted in honor of his legacy to celebrate African American History month.
Casey's remarks in the Senate were beautiful and heartfelt and they are on the Congressional record and you can also view them along with a video at Casey's website. This is the second year the Senator has hosted this event and I was deeply touched that he saw fit to honor one of my greatest heroes as the American Hero he is.
Senator Arlen Specter from Pennsylvania also made some lovely remarks and those remarks are on the record. I just wanted to take the time today to thank Senator Casey publicly for his longstanding commitment to the people of Pennsylvania and to the many values I hold dear. My family and I are honored by his service and were honored by selection of Wililam T. Coleman Jr. for this tremendous honor.
Flavia Colgan, Daily News Citizen Hunter Columnist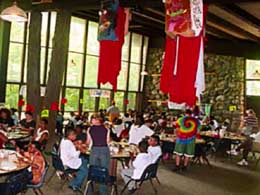 It is just the time of year when The Fresh Air Fund begins preparing for the summer full of summer camps filled with happy faces and lots and lots of kids from the cities who get to spend their summer vacation out of the city and in the country. It is also a very important time for finding and hiring camp counselors for the summer as well as locating, vetting, and securing host families as well. All of this information is collected on a little informational web site you can check out, but I will excerpt some of this below.
Fresh Air Fund Needs Counselors for Summer 2009!
You love working with children, and that's probably what we like most about you. Running across the ball field, washing off the glitter glue, or swimming in the lake - with your cabin group laughing around you - you'll be in your element.
Flavia Colgan, Daily News Citizen Hunter Columnist


This reminds me of a little show I did where my brain was scanned to show me what happened when I prayed or meditated. Turns out that among many beneficial things that happen is this: The part of your brain that makes you have ego quiets down and you feel a connection with all around you and and a feeling of turning within.

I found it very interesting to see science "prove" what I already knew inside my heart. This study changes nothing in my view of love, but it is fun to say "I told ya so," isn't it?
Flavia Colgan, Daily News Citizen Hunter Columnist
Last week a group of interfaith and political leaders called on President Obama and the new Congress to make comprehensive, humane immigration reform a top priority. With the country abuzz about the economy, stimulus, and bailout money, it seems too easy to forget about the families that are being split up and the lives dismantled due to our flawed immigration policies.
People of faith are stepping up to remind us that we shouldn't forget these families, and that we need to make sure we fix this broken system. Hundreds of immigration prayer vigils are taking place and a new initiative, supported by over 500 congregations, was launched. While religious and Congressional leaders spoke out about the importance of acting now on immigration, they also announced this new initiative, the "Prayer, Renewal and Action on Immigration" campaign.
The campaign is designed to engage and educate congregations and people of faith on the immigration reform debate and will include as its first set of actions over one hundred prayer vigils across the country. It's an unprecedented effort at the grassroots level on this issue.
Flavia Colgan, Daily News Citizen Hunter Columnist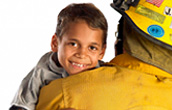 We've got until Friday to raise money for MDA!! (Muscular Dystropy Association). All the money is going to research, for MDA.
If you're not familiar with Muscular Dystrophy, it's a horrible disease that leaves many people unable to move their legs, and arms. It destroys people's muscles, until they cannot function any longer, and eventual die from heart failure. Many people with MD die in their 20's and 30's.
My friend Terry is a physical therapist who has been working with MD patient's for the past 2 years and he is the one that reached out to me on this very worthy cuase. I have raised money for it in the past, particularly in Pittsburgh, but I have been so in awe of all the car washes, parties, everything he has done to raise money, I wanted to reach out to you guys for help.
Flavia Colgan, Daily News Citizen Hunter Columnist
"When I first looked at the Declaration of Independence, my eyes welled up. I thought - this is our nation's birth certificate, the people's document, and it should visit Americans, rather than sit somewhere on a wall waiting for Americans to come to it, as a reminder of the freedoms we all cherish."

-- Norman Lear