Flavia Colgan

, Daily News Citizen Hunter Columnist

I wanted to share an e-mail I received recently with all of you.

Though I am often not a fan of a month for this cause or day for that cause, it is helpful in just reminding us of things we should be working on all year round. April is National Donate Life Month, and LifeSharers.org told me in their e-mail that they have a solution to the organ donation crisis that is causing needless loss of life.

There is a need to create awareness regarding the critical shortage of organ donors, and the ease and benefits of being a donor, is vitally important.
Flavia Colgan

, Daily News Citizen Hunter Columnist

I have been getting to know Don Wilheim because of a mutual friend and Facebook!. A 5-time cancer surivivor who does not know the definition of the word quit. I am anxiously awaiting the arrival of his book, which I hear is amazing! I reached out to him to ask if he could share some thoughts with Citizenhunters and here's what he sent. I hope it helps you like it did me.

Folks, I know things are tough right now. Everyone is paying the price for our collective gluttony of years gone by. We are facing a global financial collapse over the next couple of years. In addition, many of you who are reading this are facing cancer, or someone you care about is. There's a lot to be down about right now.

But you have a choice. The circumstances that are occurring in your life do NOT dictate how your life turns out. The only thing that directly impacts you is how you choose to view your situation. You control the thoughts that you have! What thoughts are predominant in your mind each day? Are they upbeat thoughts of how you and your family are going to make 2009 an outstanding year? Are you picturing yourself healthy and happy? Are you smiling and enjoying the time doing the things you love?
Flavia Colgan

, Daily News Citizen Hunter Columnist

As promised - I wanted to share the other great work Ryan is doing in his community and I thought it was best for it to come straight from the horse's mouth!

On Monday I was reminded of a major point in Malcolm Gladwell's latest book, Outliers. He talks about "The Rule of 10,00 Hours" as an indicator of success.

"The idea that excellence at performing a complex task requires a critical minimum level of practice surfaces again and again in studies of expertise. In fact, researchers have settled on what they believe is the magic number for true expertise: ten thousand hours."
Flavia Colgan

, Daily News Citizen Hunter Columnist

The actions of AIG executives--with their reckless credit default swaps--contributed to the economic collapse we're experiencing today. The fact that $165 million of federal bailout funds were funneled to these same AIG execs symbolizes the core corruption behind it.

While it's easy to be consumed by outrage about the AIG bonuses, we also can't forget that millions of Americans are suffering. People are losing jobs and health care, unable to provide for their families and to ensure their immediate needs are met. Non-profit organizations across the country, like food banks and free health clinics, are stepping up to help, but they are buckling under the pressure of this recession. With donations sagging and investment values plummeting, these organizations are facing debilitating budget cuts.

These programs are lifelines for thousands of struggling families, and we need to help.
Flavia Colgan

, Daily News Citizen Hunter Columnist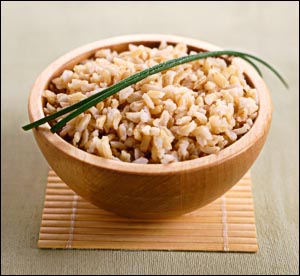 My friend Ryan Kellermeyer has his hands in several amazing projects. I asked him to share one of them with you and I will post about some others in the near future. Take it away, Ryan...
Since January 1, I have eaten only one bowl of rice a day and lost over 50 pounds. Flavia Colgan wanted to know why.
An African proverb states that "If you think you are too small to make a difference, try sleeping in a room with a mosquito." This idea has changed my life.
Flavia Colgan

, Daily News Citizen Hunter Columnist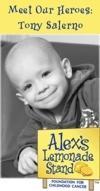 A wise friend suggested that today I share the links I already did on Facebook so that I can get out of writing a new blog, heh. So please check out Alex's Lemonade Stand and In Memory of Ofc. John Pawlowski. Both of these are Facebook-specific links (they'll go to the right place if you're logged into Facebook), although you can also reach Alex's Lemonade here.
I know this is not breaking news, but I find Facebook to be a great resource for a lot of things. Please, if you're not my Facebook friend already I'd love to have you.
On Facebook I share, write about and post pictures about the only things more important to me than Citizen Hunter - type content. You will also find there evidence of the greatest thing about me -- my fabulous, smart, fun, supportive, cool friends and family.
Flavia Colgan

, Daily News Citizen Hunter Columnist

I was going to let you guys know about this great group, You2Gov, and then realized, one of its founders was a Facebook friend (and one in real life too). So I figured he would do a better job -- Alan Silberberg, take it away!

When I started You2Gov with the co-founder last April, America was still getting over the possibility that "Super Delegates" might decide the Democratic side of the race. This was the catalyst for the original creation of the site. The idea that a "chosen few" would decide such a momentous thing was just too much. It went against everything we have been taught about our democratic process.

But when we started to think about what kind of Country the Founding Fathers had envisioned, it became clear that there was a much larger question: How do normal, everyday people communicate in a real way with their Elected Officials? To many of us this seems like an abstraction.
Flavia Colgan

, Daily News Citizen Hunter Columnist

I reached out to my dear friend Lt. Col Michael Zachea, who has written for Citizen Hunter before, to give us a little more insight on the topic of Iraqi translators. He brought one of his translators to America and had him live in his home -- what an angel. Unfortunatly the reason he felt compelled to do was that he had lost others.


In Arabic, the word for interpreter is "mutarjim." But in Iraq, Iraqis use another word "murtad." It means "collaborator."

Iraqi interpreters work with coalition forces at tremendous personal risk, not just to themselves, but their entire extended family.