In 2008 I did a series of reports for CBS' Early Show called "Extraordinary People." Here is a collection of the blog posts spotlighting those pieces.
7/16/08: Supporting our Troops
Today on CBS' Early Show, I had the pleasure of introducing Paulette Nelson, this week's Extraordinary Person.
As a voluntary military greeter, Paulette seems to ease the toughest of times for soldiers. Paulette and her family show their appreciation for our troops' service to our country by providing warm smiles, hugs, and sometimes even shelter. You can find the video of the segment here.

6/2/08: A prom for Smiles
I know they say a picture is worth a thousand words, but I think in this case you will find that the pre-pictures did not do justice to
this amazing event
and those that put it on, as well as to attendees like Rachael.
5/16/08: A night to remember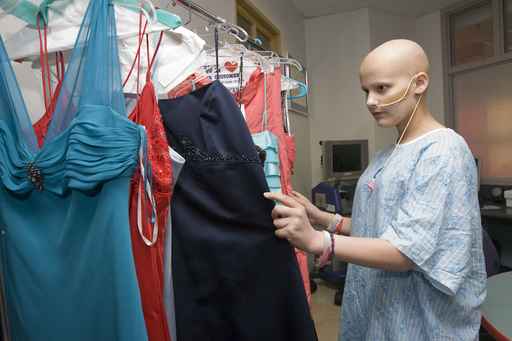 Wait til you see Rachael (pictured) and some other incredible people in action at the best prom of my life. Tune into the CBS Early Show on Tuesday to find out how the evening went!
5/14/08: Kathryn Martin - CJ's Bus

In case you missed the CBS Early Show today, I really wanted to make sure you saw this story about an amazing woman who truly inspires me - I hope she does the same for you.
After you watch it, you should be sure to check out her Web site, www.CJsBus.org.

5/9/08: The Dawn's Early Show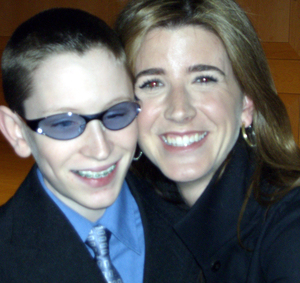 When I met Timmy a couple of years ago, link, his light that shines from within really touched my heart. When I heard him sing, it was what I imagined an angel's voice would sound like.
I'm so excited to share his wonderful journey and beautiful voice wih America. I'm positive you'll fall in love with him just as I did. Please tune in on Tuesday to the CBS Early Show, 7:00 - 9:00 am.
Also, if you know of an uplifting story fitting the description in Gar's column, you can add it here in comments or email it to me.