Flavia Colgan

, Daily News Citizen Hunter Columnist

When you first meet artist Miles Regis, his calm and peaceful spirit is as ever-present as his ultra-chic sense of style. With shoulder-length dreadlocks, self-designed clothing, and an inviting smile, Miles is the type of individual that strangers are immediately inclined to introduce themselves to. Like most others, they simply want to know... who is Miles Regis?

Based in Los Angeles, Miles Regis is a Trinidad-born artist whose work taps into the emotions of the exotic cultures of the world and presents them in ways that are relevant to today's modernized society. His work has appeared in association with CNN, NextAid World's Day, CCH Pounder (AVATAR, THE SHIELD), Nicolette Sheridan (DESPERATE HOUSEWIVES), American Rag Cie, Senegal's La Musee Borindar, Isaiah Washington (GREY'S ANATOMY) and several art communities around the country and throughout the world. With a style reminiscent of master painters such as Basquiat, Pollock, Gauguin, Dali, and Rivera, Miles' imagination is saturated with notions, ideas, and images, reflective of a world filled with conflicting interests. To that effect, the artist has been exhibiting works alongside Shepard Fairey, Ron English, Gary Baseman and other artists as a part of Manifest Equality, a highly touted equal rights gallery and series of events produced by Yosi Sargent, former NEA representative and head of the west coast publicity team behind Barack Obama's presidential campaign. During the event, Miles' exclusive backstage exhibit allowed him to impact change alongside notable celebrities like Marissa Tomei, Daryl Hannah, and Heather Graham.

Manifest Equality also allowed for a chance meeting between myself and Miles. Days later, Miles presented me with a piece entitled "Art Is Light" as a gift during the ICON exhibit of Jeremy Corbell and an event I co-hosted with Ted Hartley of RKO PIctures for candidate Doug Turner for Governor of New Mexico at my home . Miles describes the six-foot by four-foot canvas painting as "a representation of the art and spirit that is found in each one of us." In celebration of the spirit of giving, both Miles and I have agreed to use this painting to do just that - give. Throughout the month of March, the painting (valued at $20K) will be auctioned to the highest bidder with a portion of the proceeds benefiting Remedee.Org, a non-profit organization dedicated to teaching filmmaking to under-served youth communities around the world.

For general information, or to make an offer, please send an email to Genius Effect Media Group,info@geniuseffectla.com.

Flavia Colgan

, Daily News Citizen Hunter Columnist

The National Education Association created Read Across America, an annual reading motivation and awareness program that calls for every child in every community across our nation to celebrate reading on March 2, the birthday of beloved children's author Dr. Seuss. Children, teachers and parents are encouraged to participate in reading activities together all day long in schools, libraries, centers and homes across the United States.

With the growing world of technology upon us, new ways of learning are being invented. Enter the iPhone (and soon-to-be iPad). Moms are handing over their beloved iPhones to their children on a regular basis in order to keep them occupied and entertained while shopping, making dinner or standing in line at the post office. Educational apps are a new and exciting way for moms to not feel guilty for using technology as a distraction.

Well, the caring folks over at Oceanhouse Media create apps that uplift, educate and inspire. They have licensed with Dr. Seuss Enterprises to bring his beloved children's classics to the iPhone, iPod Touch and iPad. As a birthday present to all, Tuesday, March 2nd, they are dropping the price of their entire line of Dr. Seuss iPhone / iPod Touch apps to an astonishing $0.99 for one day only, in honor of Theodor Geisel's (Dr. Seuss) birthday and Read Across America Day.
Flavia Colgan

, Daily News Citizen Hunter Columnist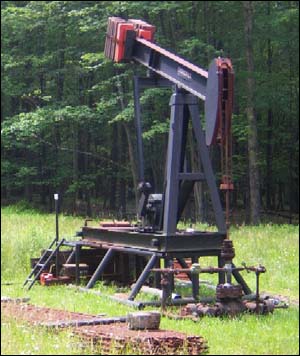 Here is a guest blog from a familiar face to Citizen Hunter, Brady Russell, who works with clean water action.
A little while back, I drove up into Dimock, Pennsylvania, to meet with a retired teacher who's worried that drilling for natural gas in the Marcellus Shale, a rock formation that's more than a mile down beneath most of Pennsylvania, has made her water undrinkable and her land unsellable. She and her husband moved to Dimock to build a home
and retire together in the peace and quiet, but she's beginning to worry that she made a mistake.
The teacher's name is Victoria Switzer, and I videotaped her talking about the Dimock Drilling Project, by Cabot Oil and Gas, a Texas Company, earlier this year. Clean Water Action Pennsylvania put together the video to give folks a sense of what they can look forward to if the gas man comes to their neighborhood.
Flavia Colgan

, Daily News Citizen Hunter Columnist

I asked my buddy Jordan Paul to write a piece describing his new blog so I could share it with all of you. Hope you enjoy--check it out and let me know what you think. Conventional Wisdom has never been my cup of tea so it speaks to me for sure.

Have you ever come to the realization that something that was supposed to make you happy didn't?

Conventional thinking tends to take us away from the essence/heart of things, as well as from our own heart. Yet in the essence is where the fulfillment for which we yearn is found. For example, at the heart of most religions are simple ideas like compassion and love. When conventional thinking disconnects us from that heart the promise of the spiritual life is lost.
Flavia Colgan

, Daily News Citizen Hunter Columnist

In the past I have written about my dear friend Valerie Sobel and all the great work she does with her foundation Andre Sobel River of Life Foundation. I wanted to share with you the opportunity she provides to support those who need it most on this very special day--Mother's Day.

The foundation provides urgent finanical support to single parents whose children are seriously ill. The foundation has helped the hundreds of overwhelmed parents that have exhausted all financial resources, and wish only to be at their child's bedside. Their urgent assistance helps a single parent cope during this fragile and frightening time.

If you go onto their website you can support a single mother of a catastrophically ill child, and at the same time, send a card to a special mother in your life
Flavia Colgan

, Daily News Citizen Hunter Columnist

Last week young Christian leaders joined forces to launch a new initiative aimed at ridding the world of nuclear weapons. I was on the call and wanted to share what I thought was a great project. Two Futures Project is a broad-based citizen mobilization, which in the next year will come to schools and churches, in partnership with organizations like former Sen. Sam Nunn's Nuclear Threat Initiative.

Through Two Futures, citizens can take action in lots of ways—from lobbying their elected officials to educating their peers about the issue.

Tyler Wigg Stevenson, the founder of the Two Futures Project, said "Nonpartisan security experts are telling us that abolition of nuclear weapons is the only alternative to their eventual use, and scientists are telling us that we have the ability to do away with them.
Flavia Colgan

, Daily News Citizen Hunter Columnist

Writing a column coming up, but thought I woudl give you guys a peek on the draft. Tell me what ya think...

As the unemployment numbers grow grimmer by the day, everyone is hoping for an end in sight, but no one knows for sure when that will happen. The March unemployment rate has reached a 25 year high at 8.5 percent.

Upon further inspection of the unemployment numbers, I discovered an eye-opening fact—for people with at least a bachelor's degree, the March unemployment rate was at only 4.3 percent; however, for Americans with only a high school diploma, the unemployment rate more than doubled to 9.0 percent. If anyone needed statistics attesting to the power of education, there you have it.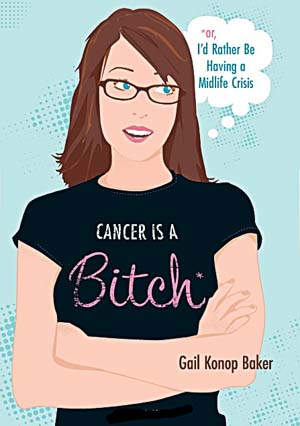 Sorry I have not posted in a week - I was traveling a lot and it was difficult to get online. A shame since this amazing email has been sitting in my inbox. I asked Gail to write a piece for Citizen Hunter (which I'm cross-posting on Earth to Philly tonight) since I recently read her funny, uplifting and super-smart book Cancer is a Bitch!
As I am sure you noticed I have written about the topic more than usual lately as a close family member is in the throes of this terrible disease. Gail and her book is just what the doctor ordered. I figured she'd write me a summary of her book to post but she didn't. So check out what she wrote, because she is frustrated and wants to get moving with her plan to implement change!
So read on and then go get her book Cancer is a Bitch: (Or I'd rather be Having a Midlife Crisis) - it rocks!