Archive: April, 2013
Curt Schroder
Curt Schroder is the regional executive, Delaware Valley Health Care Council of HAP, the association for southeastern Pennsylvania hospitals.
Pennsylvania is in the midst of a discussion about whether to expand Medicaid under the health reform law to cover residents up to 138% of the federal poverty level. Because Medicaid covers care for many of the commonwealth's neediest patients, hospitals have a lot at stake. But so does the economy of the entire state.
To get a better idea of what expanding Medicaid would mean, we commissioned a study by a major national research organization, RAND Health. Their report has been followed in the last week or so by two similar studies released by respected research groups in Pennsylvania—the Pennsylvania Economy League, and the commonwealth's Independent Fiscal Office.
Erica Cohen
The saying "There is no such thing as a free lunch" has been popular for decades. But in the case of physicians using Groupons, there may be another applicable saying, "There is no such thing as a good deal." From both the patient and physician perspective, offering daily deals for medical procedures can be risky.
Groupon and other daily deal sites became popular several years ago as buyers saw benefit in buying a coupon that would allow them to pay for services at typically half the retail cost. While most daily deals are offered for restaurants, haircuts, and vacations, some physicians, particularly plastic surgeons, have offered deals for noninvasive procedures.
In a typical Groupon transaction, a business (or medical practice) agrees to sell its product or service at a discount to the public and Groupon offers the discounted product or service through online media. Individuals pay Groupon directly, and Groupon reimburses the business half of the amount it collects. The discounted service is typically 50 percent off retail to begin with, which means that a plastic surgery practice that participates in Groupon receives about 25 percent of its normal retail charges.
Robert I. Field, Ph.D., J.D., M.P.H., Professor, School of Law & Drexel School of Public Health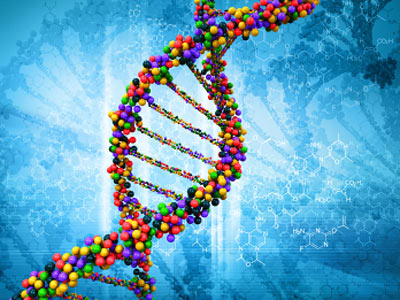 The Supreme Court hearing yesterday on whether human genes can be patented cuts to the heart of law, science, and even philosophy. Should a firm have the exclusive right to use the genetic code in your cells?
Patients, researchers, and much of the life sciences industry have a lot at stake.
But beneath it lies a deeper issue that may be more important in the long-run. Who should own the aggregated information that companies compile though gene patents? The issue was not raised in the hour-long hearing by the lawyers or the justices, but it's critical.
Robert I. Field, Ph.D., J.D., M.P.H., Professor, School of Law & Drexel School of Public Health
President Obama released his budget proposal this week. As expected, it calls for cutting Medicare to reduce future deficits.
Many Democrats feel he has betrayed the party's core principles. Some Republicans see the cuts as a step in the right direction, but several of them have derided it as a trivial gesture.
Senate minority leader Mitch McConnell (R – Ky.) called the Obama proposal "modest." House speaker John Boehner (R – Ohio) characterized his proposed cuts "minimal." And House budget chair Paul Ryan (R – Wisc.), who has proposed a competing plan, said they are "not really entitlement reform."
Erica Cohen
While debates rage over abortion, they obscure other heart-wrenching issues that expectant parents can face. Among the most difficult but rarely discussed are decisions about fetuses with severe health problems that are expected to pass away shortly after birth.
Many women have experienced miscarriages in the early stages of pregnancy. These occur mostly during the first trimester. But people often fail to consider later term loss. Each year, thousands of expectant parents face terminal prenatal diagnoses and perinatal loss. In 2006, there were 25,972 reported fetal deaths at twenty weeks or later. And there were an additional 19,041 live-born infants who died at less than 28 days of age.
The leading cause of death among fetuses and infants is birth defects such as congenital malformations and chromosomal deficiencies. Infants with certain terminal conditions, known as fetal anomalies, have an even greater chance of a radically shortened lifespan. In 2005, 6,925 fetal and infant deaths in the United States were caused by fetal anomalies. Some of the babies with these conditions are expected to live mere hours after birth.
Robert I. Field, Ph.D., J.D., M.P.H., Professor, School of Law & Drexel School of Public Health
How do you get recalcitrant Republicans like Pennsylvania Governor Tom Corbett to support expanding Medicaid, which is a key feature of Obamacare? The answer is to do it through privatization.
That's the path Arkansas Governor Mike Beebe, a Democrat, is hoping to take. To convince the state's Republican-dominated legislature to expand Medicaid, he proposed offering coverage through private insurance companies. So far, Republican leaders in the state are going along.
His approach has also attracted the interest of Republican governors in four other states - Florida, Ohio, Louisiana and Maine. Governor Corbett suggested earlier this week that he might follow suit after meeting with Health and Human Services Secretary Kathleen Sebelius.
Erica Cohen
As gay individuals fight for the right to marry, there is another struggle for gay rights that deserves more attention than it is receiving. And this one may be a matter of life and death. It is the fight to abolish the ban on gay male blood donation.
At the start of the AIDS crisis in 1985, the Food and Drug Administration (FDA) issued regulations that prohibit any man who has had sex with another man even once since 1977 – the year the FDA considers the start of the AIDS epidemic – from ever donating blood. The goal was to screen out potential donors who had the highest risk of being HIV-positive. While the rule may have successfully prevented a few donations from HIV-positive individuals, it has blocked needed donations from many healthy individuals as well.
Gay men are not the only ones at heightened risk of infection. Studies show that male circumcision decreases the transmission of HIV from women to men by 60 percent. Are uncircumcised men prohibited from donating? No. And African American women have a higher rate of HIV infection than white women. Are African American women prohibited from donating? No. Then why are gay men prohibited from donating?