Erica Cohen
Erica Cohen
The Health Insurance Portability and Accountability Act (HIPAA) was enacted in part to protect private patient health information from disclosure to unauthorized sources. The confidentiality section of HIPAA provides severe penalties in response to most unauthorized disclosures.
However, the law provides exceptions for disclosing patient health information in certain circumstances, including "to avert serious and imminent threats to health or safety." But many health care providers are so concerned with the consequences of a HIPAA violation that they are overly cautious and refuse to disclose patient information, even when permitted by an exception.
According to a government memo describing a recent House Energy and Commerce Subcommittee on Oversight and Investigations hearing aimed at exploring "how HIPAA may interfere with patient care and public safety, either through misunderstanding, or proper application, of the law," some healthcare providers "apply HIPAA regulations overzealously" preventing family members and law enforcement from obtaining needed information.
Erica Cohen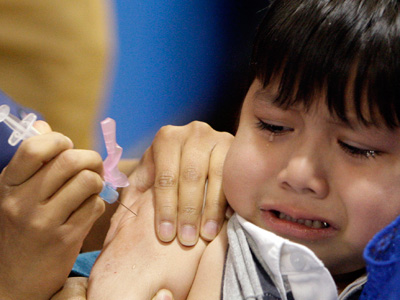 Vaccines save lives. It has been proven time and time again for diseases ranging from polio to measles to the flu. The more people a community has who are vaccinated, the healthier it is.
Those who remain unvaccinated leave themselves susceptible to serious infectious diseases. This puts everyone else at risk. That is why every state mandates that children receive vaccinations against a number of diseases, including polio and measles, as a condition of entering school.
If vaccination rates were to significantly decline, the United States could face a public health crisis.
Erica Cohen
The saying "There is no such thing as a free lunch" has been popular for decades. But in the case of physicians using Groupons, there may be another applicable saying, "There is no such thing as a good deal." From both the patient and physician perspective, offering daily deals for medical procedures can be risky.
Groupon and other daily deal sites became popular several years ago as buyers saw benefit in buying a coupon that would allow them to pay for services at typically half the retail cost. While most daily deals are offered for restaurants, haircuts, and vacations, some physicians, particularly plastic surgeons, have offered deals for noninvasive procedures.
In a typical Groupon transaction, a business (or medical practice) agrees to sell its product or service at a discount to the public and Groupon offers the discounted product or service through online media. Individuals pay Groupon directly, and Groupon reimburses the business half of the amount it collects. The discounted service is typically 50 percent off retail to begin with, which means that a plastic surgery practice that participates in Groupon receives about 25 percent of its normal retail charges.
Erica Cohen
While debates rage over abortion, they obscure other heart-wrenching issues that expectant parents can face. Among the most difficult but rarely discussed are decisions about fetuses with severe health problems that are expected to pass away shortly after birth.
Many women have experienced miscarriages in the early stages of pregnancy. These occur mostly during the first trimester. But people often fail to consider later term loss. Each year, thousands of expectant parents face terminal prenatal diagnoses and perinatal loss. In 2006, there were 25,972 reported fetal deaths at twenty weeks or later. And there were an additional 19,041 live-born infants who died at less than 28 days of age.
The leading cause of death among fetuses and infants is birth defects such as congenital malformations and chromosomal deficiencies. Infants with certain terminal conditions, known as fetal anomalies, have an even greater chance of a radically shortened lifespan. In 2005, 6,925 fetal and infant deaths in the United States were caused by fetal anomalies. Some of the babies with these conditions are expected to live mere hours after birth.
Erica Cohen
As gay individuals fight for the right to marry, there is another struggle for gay rights that deserves more attention than it is receiving. And this one may be a matter of life and death. It is the fight to abolish the ban on gay male blood donation.
At the start of the AIDS crisis in 1985, the Food and Drug Administration (FDA) issued regulations that prohibit any man who has had sex with another man even once since 1977 – the year the FDA considers the start of the AIDS epidemic – from ever donating blood. The goal was to screen out potential donors who had the highest risk of being HIV-positive. While the rule may have successfully prevented a few donations from HIV-positive individuals, it has blocked needed donations from many healthy individuals as well.
Gay men are not the only ones at heightened risk of infection. Studies show that male circumcision decreases the transmission of HIV from women to men by 60 percent. Are uncircumcised men prohibited from donating? No. And African American women have a higher rate of HIV infection than white women. Are African American women prohibited from donating? No. Then why are gay men prohibited from donating?
Erica Cohen
Fans of the TV series Homeland may have wondered at the end of last season whether it is truly possible to hack into a pacemaker and cause someone's death. That's what the show's terrorist organization did to the vice president. The answer is, scarily, yes.
For years, experts have warned about the vulnerability of medical devices to outside sabotage. The United States Department of Homeland Security (DHS) has even issued a warning that medical devices can be compromised by hackers. While it may seem far-fetched for a terrorist halfway around the world to tap into an individual's pacemaker and cause a heart attack, it is perfectly plausible. And malicious attacks are not the only concern regarding this form of technology.
Many medical devices are controlled by software, just as your iPad, laptop, and smartphone are. As a result, security can be breached on a medical device just as it can be on other technology. Many people remember the time their iPhone software update temporarily turned their phones into dark-screened paperweights. Unfortunately, the same result is possible with wireless medical devices. Many are networked and can be monitored or controlled remotely, sometimes without adequate security engineering and protections.
Erica Cohen
We live in a society that values openness and acceptance of difference, yet many people face unfair stigma and discrimination. No group experiences it more that those who live with HIV, and it is especially evident in the health care setting.
Federal laws protect those with HIV by explicitly prohibiting discrimination based on disability. It is illegal for hospitals, health clinics, dental offices, social services agencies, drug treatment centers, and nursing homes to provide them with lesser levels of service. However, disparate treatment still seems to occur with alarming frequency.
A 2005 study published in the Journal of General Internal Medicine found that 26% of HIV-infected individuals believed they had been the victim of discrimination by physicians and other health care providers. Of nearly 2,500 patients studied, most reported that a provider had been uncomfortable with them (20%), treated them as an inferior (17%), or preferred to avoid them (18%). These behaviors were attributed to providers at all levels, including physicians (54%), nurses and other clinical staff (39%), dentists (32%), hospital staff (31%) and case managers and social workers (8%).
Erica Cohen
While physicians are usually more concerned with monitoring patient heart rates and reading lab results than with their personal grooming, a recent study showed that a physician's appearance can be quite important. It is part of making patients' families feel comfortable in a high-stress hospital environment.
The study, published by the Journal of the American Medical Association (JAMA), found that about one-third of patient families members in an intensive care unit (ICU) considered a lack of tattoos and piercings important in their first impression of a physician. While this number is considerably less than those for other professional attributes that respondents deemed important – wearing an easy-to-read name tag (77%), neat grooming (65%) and professional dress (59%) – the number is still considerable.
Respondents also favored traditional medical attire, such as a white coat (52%) or scrubs (24%). They were less partial to a suit (13%) or casual attire (11%).