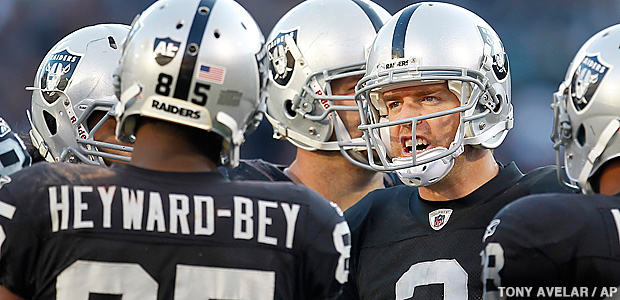 Carson Palmer, Darrius Heyward-Bey, and the Oakland Raiders take on Kansas City Chiefs in Week 8.
It's that time of the season. The time when players get a week off, and fantasy owners have to work overtime trying to find someone to fill in. The time when the waiver wire is busiest. When people looking to get a boost from the wire meet resistance from those just desperate to fill their lineup.
Not only is demand at an all-time high, but supply is at an all-time low thanks to injuries and those pesky byes.
With that in mind, here's a look at some player that can help you out this weekend. Remember, put in multiple claims, because odds are you won't get the guy you want. At least that's how it always works for me.