Archive: May, 2011
Matt Mullin, Sports Editor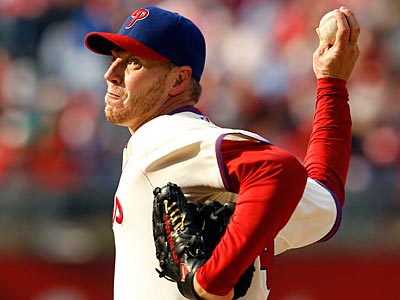 It was recently brought to my attention that Roy Halladay threw a second perfect game, and although it wasn't real, this one was for $1 million.
For the second year, 2KSports offered up $1,000,000 to the first person to complete a perfect game in "MLB2K11" as part of the MLB2K11 Perfect Game Challenge.
This season, Brian Kingrey used Phillies ace Roy Halladay in an opening day start against the Astros, and used some very interesting strategy along the way.
Matt Mullin, Sports Editor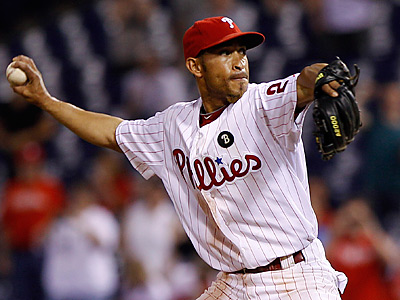 Most days, fantasy owners embrace an extra-inning game, hoping for a bonus at-bat for their players and a chance to pick up some free stats. Wednesday night, fantasy owners may have been wishing the 19-inning game between the Phillies and the Reds stopped after nine.
While Ryan Howard and Jay Bruce were able to pick up solo home runs in the 10th frame, the 9 innings that followed proved to be a statistical nightmare, except for the 2% of owners that have Wilson Valdez (too bad his pitching stats don't count). Valdez picked up all three of his hits after the 10th inning, after previously going 0-for-3.
In fact, the teams combined for just six hits over the final nine innings, sending batting averages into free-fall.
Matt Mullin, Sports Editor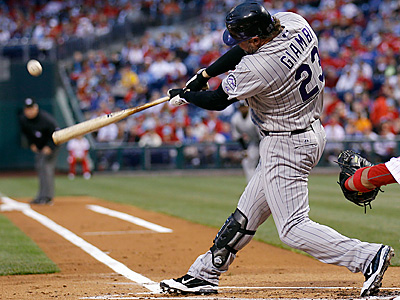 So Jason Giambi hit three home runs last night. When he hit the third, a blast off Dannys Baez, my friend and I sat there in disbelief. After he had time to release a string of obscenities that I can't repeat here, he turned to me and said, "Three home runs, huh? I'm actually starting to buy into all this end of the world [expletive deleted]."
I laughed, but then I started thinking: Were there other signs? What else did I miss?
I didn't want to bog you down with too many stats and rankings on your last day on Earth. So here is a list of some other signs that the rapture is upon us:
Matt Mullin, Sports Editor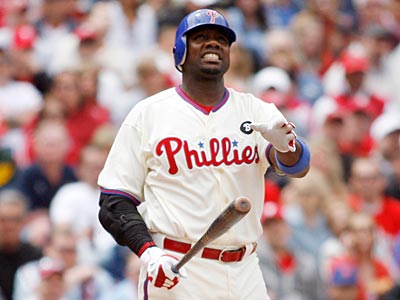 Phillies offense in free fall
It seems like just yesterday that the Phillies had the hottest offense in the major leagues, sitting near the top in most major offensive categories. Lately, they've been looking more like the team we saw in the second half of last season. And that is scary.
From a fantasy perspective, this is especially disheartening for owners. Even Placido Polanco and Ryan Howard, two of the bright spots in a struggling lineup are feeling the crunch.
Matt Mullin, Sports Editor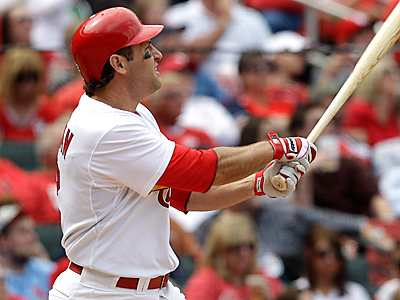 After years of playing fantasy baseball, I locked in my first mega-deal over the weekend.
In order to improve my struggling lineup, I traded away one of the best pitchers in the game for one of the hottest hitters. Since my staff is up near the top of the league, I figured this would help more than it would hurt.
Here is the deal: I got Lance Berkman and Jeff Francoeur in exchange for Josh Johnson and Jason Bay.
Matt Mullin, Sports Editor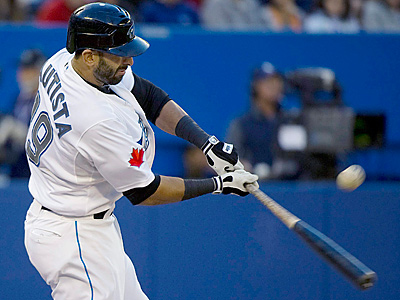 On Sunday, Jose Bautista hit his 14th home run of the season. And his 15th. And his 16th.
I'm sure I'm not the first, and certainly won't be the last, to question where Bautista's power came from.
There are certain players, and Ryan Howard is a perfect example of this, that come into the league and immediately establish themselves as power hitters. Bautista is certainly not one of those players.
Matt Mullin, Sports Editor
This is just a friendly reminder that tonight at 7 p.m., the FanDuel $100,000 Fantasy Baseball Championship will begin.
On Tuesday, I wrote a post that further explains the rules, plus offers some picks for tonight's games.
Just remember that the picks lock at 7 p.m., so make sure to fill out your roster so you don't get left out in the cold, when you could be on your way to winning some serious cash.
Matt Mullin, Sports Editor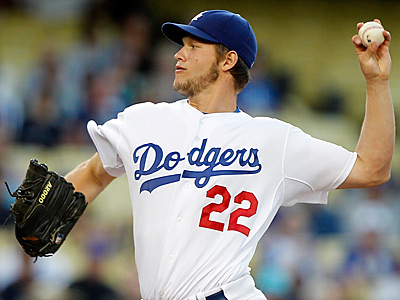 If you're like me, the women in your life constantly harass you about your obsession with sports. Sometimes, however, they understand, especially if it has to do with the Eagles or Phillies.
What really sets them off is when you are watching the out of town scoreboard hoping that the White Sox can get two more baserunners and bring Paul Konerko to the plate in the ninth inning of a 7-2 game in early May.
It is hard to explain that you aren't interested in the result of that game, but rather that a couple of RBI from Konerko can go a long way in helping you win your fantasy matchup.