Archive: December, 2011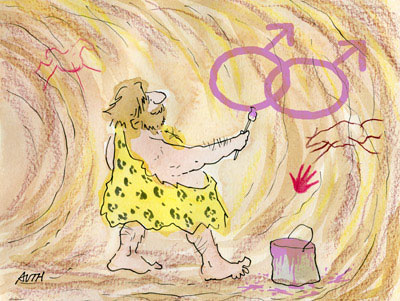 Most scientists who study human sexuality agree that gay people are born that way. But that consensus raises an evolutionary puzzle: How do genes associated with homosexuality avoid being weeded out by Darwinian evolution?
Some gays and lesbians do reproduce, said Pennsylvania State University anthropologist and geneticist Mark Shriver, but not as much as straight people do. Even if a gene decreases people's fertility by 1 percent, it's going to be eliminated.
Scientists offered some possible answers to this mystery earlier this month at a Penn State symposium on the biological basis of sexual orientation. The seminar was planned weeks before the child sex-abuse scandal broke, and organizers said they never considered scrapping the program. How, they asked, could anyone fault them for talking about sex amid a scandal that centered on the failure to talk?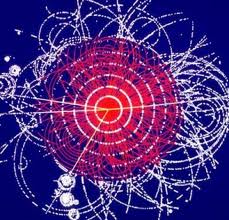 A confluence of events yesterday gave me a new insight into the use and misuse of the term "dumbing down." It all started with something weird that came on my car radio. I was returning from some errands, headed home to do a phone interview with Matt Strassler, a theoretical physicist at Rutgers. I was interviewing him for a physics story I'm writing about a big announcement planned for Tuesday – possible hints of a long-sought entity known as the Higgs particle or Higgs Boson.
I was flipping through the stations and thought I'd caught a snippet of something on NPR. There was a biologist, or what I thought was a biologist, saying something about amino acids, RNA, nucleotides, ribosomes, and pieces of genetic code with the letters ATT coming together to do something. It was such an addled interview I couldn't believe NPR would use it. The guy came off as insufferably pompous and he didn't seem to be trying to make sense. His point seemed to be that chemistry alone couldn't explain some process by which these different substances interacted.
Then an announcer came on and I realized I'd been listening to a religious station and the interview was with a promoter of "intelligent design", a brand of creationism. No wonder he was incomprehensible. There was no way any listener could evaluate the honesty or validity of this guy's argument because it was impossible to figure out what he'd said.
later in the afternoon I realized how starkly this contrasted with my informative and clear interview with Strassler, as well as one I'd done Friday with Brig Williams of Penn and some of the physicists on his team. These guys deal with particles that don't make up ordinary matter, invisible fields that "give" other particles their masses, breaking of "symmetries" in the universe and a bunch of other ideas that are hard to explain because they're far-removed from everyday experience and because they fit together through mathematics.
Despite these difficulties, the physicists were able to explain in comprehensible terms what they were doing, what was likely to be announced on Tuesday, and how that would advance our understanding of the universe and fundamental nature of matter.
Several weird comments followed this post about women promoting evolution education. Reader Jerrold Alpern wrote to say he wanted to make a comment to dispute the other comments. It didn't post so I'm posting it for him.
First, let's look at an excerpt from one of the comment he'd like to dispute. This writer seems to be arguing that flaws in the body and the human genetic code show that evolution didn't happen, or isn't happening. This was an argument I'd never seen before:
Humans have over 4600 genetic defects resulting in genetic diseases. There are only 4 "thought to be" positive mutations in the human genome. The mDNA has lost over 1200 complex genes in humans and you think there is evolution?
You are sick and have a genetic disease. All humans are degraded and have genetically caused diseases.
1 in 7 women have breast cancer a genetic disease.
1 in 12 humans have genetically caused diabetes and the numbers are rising every year.
There are over 1200 single point mutation diseases that are called rare.
Humans are degraded from a condition of far more fit, far more intelligent and way stronger. We are more primitive in thoughts than ever and even more controlled by our emotional and tribal compulsions, and we think we are evolving?
If you believe in evolution then you are supporting the continual degradation of our species and are willing to our descendants a short miserable fearful life full of low IQ ignorance even more than the rampant ignorance we have now.
There is nothing redeemable about teaching children magical , faith based religious mythological nonsense, and calling it "science". Using the word "science" does not make it science. That is the oldest academia trick there is.
Here's Alpern's rebuttal:
Our genetic history happens to be one of the salient proofs of evolution. DNA comparative analysis of our genomes and those of other vertebrates shows clearly which are our closest relatives (chimpanzees), which are more distant and when we diverged from each. The evidence for evolution is overwhelming from every area of science. Modern medicine and agriculture, to name just two fields, would simply not exist without evolutionary principles to guide them. The theory of evolution and the scientific method explain the natural world and produce practical, beneficial results in our lives daily. Alternatives such as creationism and intelligent design do not. You would not have had a flu shot to take this year without an understanding of evolution. Thousands of incarcerated violent felons would still be on the streets robbing and killing without the forensic DNA techniques based on evolution to convict them. The price of all foods would be much higher without a knowledge of evolution to guide the cultivation practices that result in our current disease-resistant, high-yielding crops.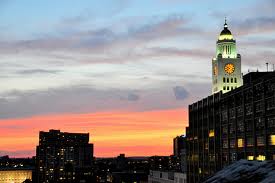 Reader Howard Wilk wrote to remind me that while the winter solstice is still almost two weeks away, tonight we in Philadelphia and others at our latitude will see the earliest sunset of the year. He has decided to name tomorrow a new holiday in honor of the now-lengthening evenings:
"The winter solstice marks (for us) the shortest day (light hours), but it's not our date this Dec.-Jan. for the latest sunrise, which will be 5 January, or our date for the earliest sunset, which is today, Thursday, 8 December. Since night owls like me routinely experience sunset but not sunrise, today is effectively the shortest day for us. With a clock but without specific astronomical knowledge one doesn't know one has reached the day of the earliest sunset until the next day, when the sun sets later than the day before. That's a cause for celebration and I call that day, the day after the day of the earliest sunset, Seculus. Seculus is a secular holiday completely divorced from religion unlike Christmas, Hanukkah, Saturnalia, etc., or even Festivus (which is defined as 23 December, two days before Christmas)."
This report in Earthsky.org backs Wilk on the date. The sun set tonight at 4:35 and on the Winter Solstice, which is Dec. 22 this year, it will set at 4:39. Earthsky has a nice explanation for this gap between Seculus and Solstice:
Why isn't the earliest sunset on the year's shortest day? It's because of the discrepancy between the clock and the sun. A clock ticks off exactly 24 hours from one noon to the next. But an actual day – as measured by the spin of the Earth, from what is called one "solar noon" to the next – rarely equals 24 hours exactly.
Solar noon is also called simply "midday." It refers to that instant when the sun reaches its highest point for the day. At this time of year, the time period from one solar noon to the next is actually half a minute longer than 24 hours. Today, the sun reaches its noontime position at 11:52 a.m. local standard time. Two weeks from now – on the winter solstice – the sun will reach its noontime position around 11:59 a.m. That's 7 minutes later than today.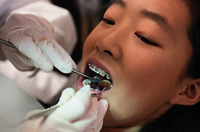 It's often said that people with bad eyes or extremely crooked teeth would have been weeded out by natural selection in the past, and such people are only proliferating today because we're able to correct these problems with glasses and braces.
In the case of teeth, a new study out of England suggests hunter-gatherers have bigger jaws, better accommodating all their teeth without crowding. The study, published in the Proceedings of the National Academy of Science, was written up nicely in this news story from Science:
"A number of researchers have hypothesized that the advent of agriculture, which led to diets consisting of softer foods that required less chewing, led to modifications in the lower jaw, either through natural selection or from developmental changes caused by the way we use our jaws beginning in infancy. But evidence from ancient skeletons has been limited. To test the hypothesis, Noreen von Cramon-Taubadel, an anthropologist at the University of Kent in the United Kingdom, looked at skull and jaw shape in 11 populations, six of which live by farming and five of which are hunter-gatherers. The populations included people from Africa, Asia, Australia, Europe, and the Americas.
In the first part of her study, von Cramon-Taubadel measured the shapes of 322 crania and 295 jaws from museums, representing the 11 populations. She found a significant correlation between jaw shape and how each population made its living. Thus hunter-gatherers tended to have longer (more jutting) and narrower lower jaws, whereas those of farmers were relatively shorter and wider."
Evolution booster Matt Shipman sent me a video of a series of women talking about the importance of teaching evolution in schools(see below).
It wrote to Shipman to ask why there were no men. He explained that it was made in response to a much-publicized YouTube video in which Miss USA pageant contestants attempted to answer a question about the teaching of evolution in schools. You can see that video and my column on the pageant here.
I still think there should have been a couple of men in Shipman's video – just for diversity's sake and to make it more interesting for those who had the good sense not to pay attention to the Miss USA contest.
It would have been nice, for example, to have Judge Jones explain why public school science classes cannot teach religiously-based substitutes such as Intelligent Design. He could explain why teaching only genuine evolution is not just a good idea – it's the law.
The women in the video talked about the importance of evolution in various fields of science. It made me want to follow up with a column that would focus more directly on the teaching of evolution in schools. I want to know what people learned in school and how that influenced them later in life. Did a good teacher turn you on to science and change your life, or did you have to unlearn a bunch of misinformation? If you have a good story please email me at fflam@phillynews.com
Just fifteen years ago we could only guess that plants like ours must have orbited some of the billions of stars in the cosmos. Now astronomers have pinpointed hundreds in our galaxy. A few orbit their stars at distances that could allow life. but most of these in a so-called "habitable zone" have been giant planets, around the size of Jupter. These behemoths are called gas giants because they're all atmosphere - no continents, no oceans, no islands.
Yesterday NASA announced the discovery of a new planet, Kepler-22b, which is not only orbiting in a habitable zone, but is small enough to have a solid surface and oceans. They don't know that it does have a solid surface, but with a radius 2.4 times that of Earth's, it's possible. It lies 600 light years away and orbits its sun every 290 days.
We don't know if Kepler-22b is inhabited. A skeptical take was posted on Boing Boing. One thing we don't is how likely it is that life will emerge on any planet - even a nice one that has a moderate temperature and liquid water.
Biologists such as Jack Szostak are busy trying to figure out how life started on this planet, or how it might have started. Was the origin of life on Earth a bizarre fluke or a commonplace event that's taken place thousands of times around the galaxy? Read more about such research here and here.
Since all life on Earth is related through a common ancestor, it's not obvious how to make a universal definition of life that would cover extraterrestrials. Life on other planets may use very different building blocks from ours. NASA's defintion draws on Darwin: Life is self-sustaining chemical system capable of Darwinian evolution.
You can call the sauropod dinosaurs fat and perhaps you can call them stupid, but you can't call them failures, and for that reason they have a lot to teach us about evolution.
Those small-headed giants thrived on all continents for more than 120 million years, through the entire age of the dinosaurs. By contrast, you could say that humanlike creatures have been around for 1 million years, and our own species much less than that.
Sauropods are interesting to biologists because they were so successful and yet they represent an evolutionary experiment that was never repeated: No land animal ever got so big before or since.
Someone recently described Planet-of-the-Apes as a pro-science blog. How could that be? I'm supposed to be covering science, not promoting it. Besides, science is full of controversies where it's not clear which side is more pro-science, though both sides often claim to be.
Take last Wednesday's public discussion of science and racism held at the Penn Museum. There, anthropologist Janet Monge threw anti-science accusations at legendary evolutionary biologist and popularizer Stephen Jay Gould. She also accused Gould of fudging data. I wrote about her accusations when they were first published last Summer.
At issue is Gould's attempt to debunk 19th and early 20th century science that dealt with race and reinforced racist thinking. One of Gould's targets was Samuel Morton, a former head of the Academy of Natural Sciences who collected hundreds of skulls from around the world and used shot pellets to measure how large a brain they could contain. The skulls are now housed at the Penn Museum.
Gould claimed in a paper and in his 1981 book The Mismeasure of Man, that Morton was wrong not only in his interpretation of his data, but in the measurements themselves. Janet Monge led a team that re-measured the skulls and found Morton's measurements were correct. Gould was the one who got it wrong. Gould died a few years back so he couldn't offer his own rebuttal.
Gould used the incident to show that science can be skewed by personal or societal bias. Janet Monge says Gould himself was misled by his own bias and he used it to send a message that was anti-science.