Archive: January, 2013
Blaire Monroe
Cancel your plans for Friday, February 8 because you're going to want to head over to The Fire to check out one of our favorite Philly based artists, Dewey Decibel.
The award winning graphic designer/illustrator and hip hop artist will be performing live along with The People and Hennessey Bonfire. If you haven't checked out this triple-threat, you ought to because this guy has got some serious talent. Just check out his latest single "Love" from his most recent album Son of a Beach – it's a great jam with some equally quality visuals.
The show starts at 8 pm. You can purchase tickets here.
Blaire Monroe
If you've got a thirst for great imperial stouts, and any sort of white attire hanging in your closet, you're going to want to stop by Varga Bar on Thursday, January 31st.
As January winds down, Varga Bar is inviting everyone to attend their White Party, which they're also calling their Craft Stout Invitational. Drafts include:
Goose Island Bourbon County
Troegs Scratch #83
Great Lakes Blackout Stout
Oskar Blues Ten FIDY
Left Hand Wake Up Dead NITRO
Port Santa's Little Helper
Ballast Point Victory at Sea
Allagash Bourbon Black
Dogfish Head Bitches Brew
Sierra Nevada Narwhal
Harpoon Leviathan Czerborg
Blaire Monroe
Building on Michelle Obama's national call to action to help improve the physical and emotional health of children, Tariq "Black Thought" Trotter will be hosting Let's Move It Philly! On February 16th.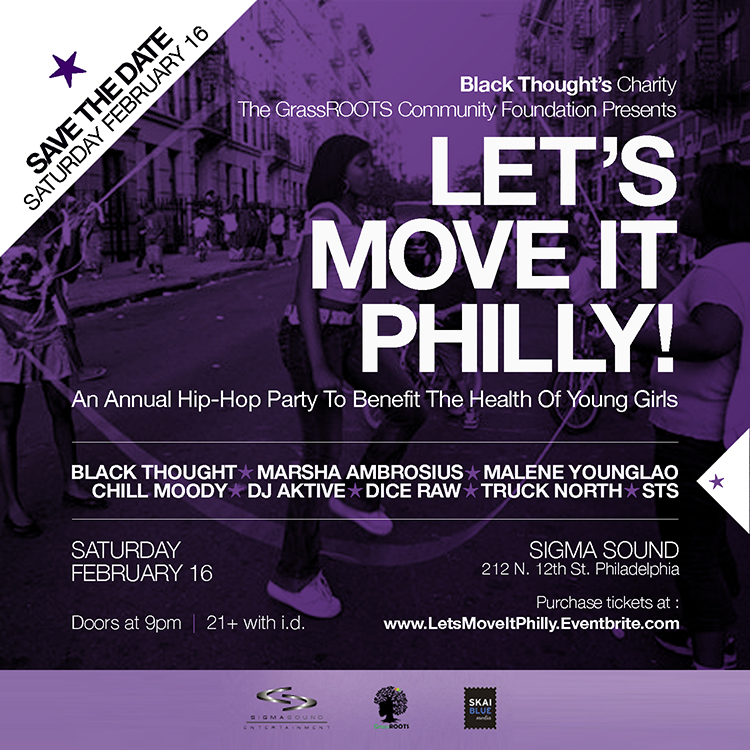 Let's Move It Philly! is the first step in the Grassroots Community Foundation's 10 city initiative to address childhood obesity and health inequality for African Americans and those living in low-income communities.
Kate Bracaglia
With a new month comes some great, new shows.

Friday, February 1: Buke and Gase at Johnny Brenda's
Jim Teti
Aiden James, the openly gay Philadelphia native who is currently soaring to worldwide appear, will bring his singing and songwriting talents to the Tin Angel this Saturday, January 25th.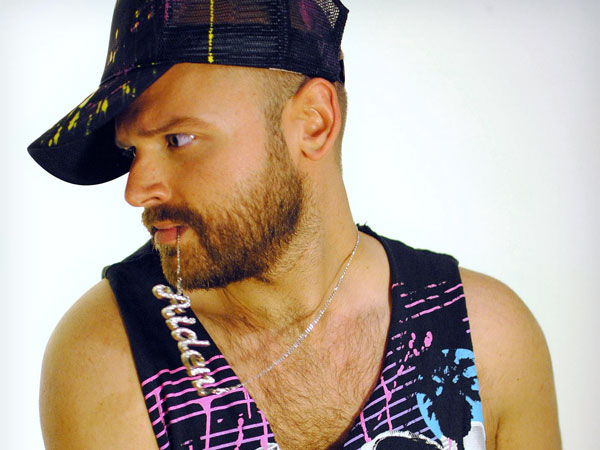 James, who has recently released his album "The Trouble With This", has garnered major popularity on both the iTunes Hot 100 and album charts. The album debuted in the top 30 after release.
Jim Teti
For those who get a pang of nostalgia every time they recall memories of Club Shampoo on a Friday night long ago, prepare to get excited.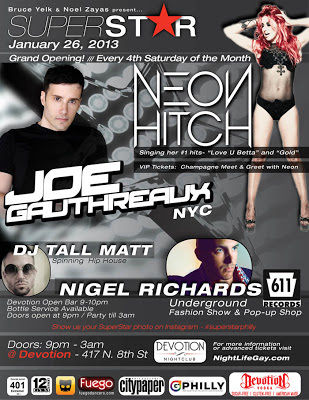 This Saturday January 22nd, the newly re-launched Devotion nightclub will host Superstar, a high charged glamour party with enough pulsing heat and glitter for even the rowdiest party boys.
Blaire Monroe
On January 26th, join Philadelphia's own Mic Stewart and Max Swan for their live set in Manayunk. The pair will be joined by DJ QBall with a few other special guests.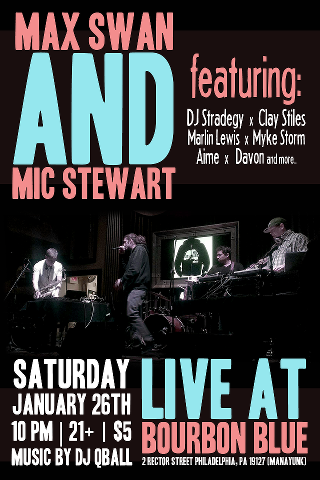 If you haven't heard yet, both Mic Stewart and Max Swan are rocking with some pretty smooth sounds. Stewart, a national freestyle champion, and Swan, an award-winning saxophonist and well-versed producer, make for the perfect performing duo.