Archive: March, 2012
Ellen Dunkel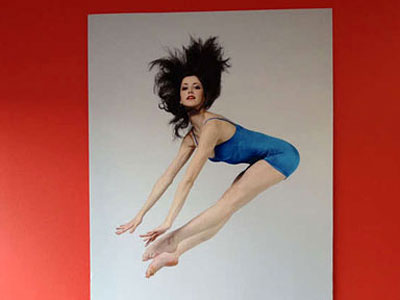 I looked both ways three or four times Tuesday afternoon before I crossed Broad Street at Ellsworth, en route to the Rock School for Dance Education.
That's the corner where, on March 18, Polina Kadiyska, 22, was fatally struck in an early morning hit-and-run as she left a Chinese restaurant. Kadiyska, from Bulgaria, was a student at the Rock School, on the brink of a ballet career.
My visit was to see the young dancers - Kadiyska's peers - in a practice performance. Some were preparing for the finals of Youth America Grand Prix, a prestigious competition. A large group danced the mambo scene from "West Side Story," which they'll be performing with the Curtis Symphony Orchestra in May at the Mann.
Dan Deluca
Fela! is in town for just three more days, with the Broadway musical starring either the equally good Sahr Ngaujah or Adesola Osakalumi making an exuberant noise at the Academy of Music for one show on Friday night and two each on Saturday and Sunday.
My feature story about the production that run in last Sunday's Inquirer Arts & Entertainment section is here. An 11 minute version of "Gentleman," which gets across the Fela jazz-funk-trance vibe quite nicely is below, as is "I.T.T.," the Nigerian Afrobeat creator's attack on multi-national colonialism.
At the Thursday night appearance I attended with Osakalumi in the lead role, the pointed political viewpoint of the iconic personality whose adopted middle name "Anikulapo," means "I have death in my pocket, and I can give it to you at any time," came across loud and clear, with the help of Brooklyn Afrobeat specialists Antibalas, who are the house band.
Molly Eichel
Bruce Springsteen gave the keynote address at Austin's South by Southwest festival, in which we talks about his career and the history of pop music. It's one of the more endearing things we've ever seen. Bruce starts at about 5:00 in, and he uses some colorful language so be forewarned.
Give it up for him the Boss below:
Molly Eichel
Actress Kim Delaney finally opened up to Entertainment Weekly about her appearance at September's ceremony for the Liberty Medal, an annual award given out by the Constitution Center.
The "NYPD Blue"/"Army Wives" actress and Philly native was asked to speak about former Secretary of Defense Robert Gates, but during her speech, as the Inquirer's Tom Infield reported in a tweet, "seemed high or ill, or something. She stumbled in speaking. Had to be led to seat."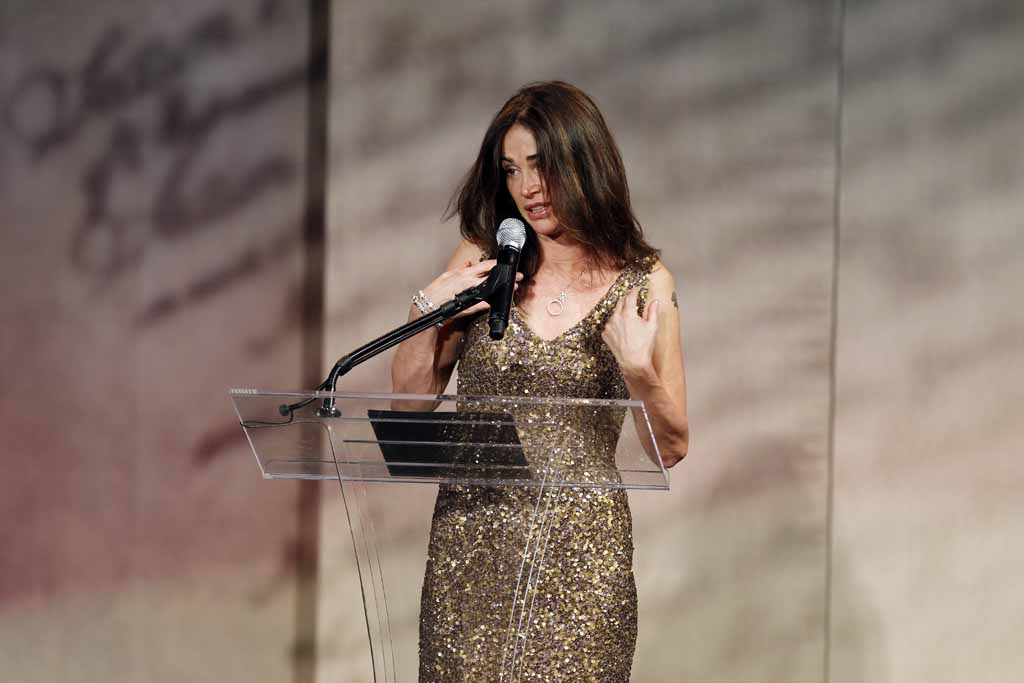 Ellen Dunkel
By Ellen Dunkel
FOR THE INQUIRER
Art and religion are frequent companions, and Pennsylvania Ballet's Messiah, which opened Thursday night at the Academy of Music, is, not surprisingly, steeped in Christianity.
During this Lenten season, many audience members may appreciate a balletic look at Jesus' life, death and impact. But while Handel's Messiah is magnificent no matter what one's leanings, the 21/4-hour-long ballet (including an intermission and a significant pause), set to the complete Handel oratorio, may seem a bit of a haul for others.
Wendy Rosenfield
By Wendy Rosenfield
FOR THE INQUIRER
Despite its backdrop of paved-over western mythology, Sam Shepard's Fool for Love is a rather intimate play for Iron Age Theatre. Though no strangers to Shepard's work -- they've produced The Tooth of Crime, Curse of the Starving Class, and Simpatico -- they're far more likely to take on work about labor issues, racism, or colonialism, and sometimes all at once.
But this, a bitterly comic drama that takes place in a motel room, with a fire-breathing love affair as its engine, is awfully close up for a company that favors the wide angle. With Shepard, the devil's in the details. It's Eddie, lassoing a metal chair and yanking it back with a smirk of juvenile satisfaction, or May, allowing her weary body to yield in Eddie's arms for just one brief, indulgent second before delivering a knee to his tarnished family jewels.
Wendy Rosenfield
By Wendy Rosenfield
FOR THE INQUIRER
Quintessence Theatre Group's mission is to tangle with the classics, and this time, they tackle Jean Anouilh's wartime adaptation of Sophocles' Antigone. A response to Nazi occupation of France, the tragedy, as reimagined for a 20th-century audience, trades the wrath of the gods for existential dilemma, allowing man and woman to blunder about on their own, making terrible decisions for terrible reasons.
Antigone, you may recall, is the daughter of Oedipus and daughter/granddaughter of Jocasta, both dead. Antigone's uncle Creon claimed Thebes' throne in their wake, and her brothers, Eteocles and Polynices, killed each other on the battlefield. It's a bad scene, and doesn't get any better when Creon declares Polynices a traitor, refuses him a proper burial, and discovers Antigone burying him anyway. Anouilh's Creon is a bureaucrat, Antigone an impulsive kid with big ideas, and both confuse pride with sacrifice.
Merilyn Jackson
By Merilyn Jackson
FOR THE INQUIRER
Have you ever found yourself suddenly surrounded by dance, and in the least expected place? Maybe you couldn't quite grasp what was going on at first, but then you noticed people standing around or sitting on the grass, watching. If you've lived in Philadelphia for awhile and walked in Bartram Gardens, Fairmount Park, or Old City, or visited Swarthmore College's campus, or toured Eastern State Penitentiary, chances are you've been surprised at least once by dance.