Archive: June, 2013
David Hiltbrand
White House Down, the action movie starring Channing Tatum and Jamie Foxx opens in a couple of hours. But Hollywood is already projecting that the film about an attack on the Oval Office will do gangbusters at the box office. So much so, the studio, Columbia, has already made a sequel.
Want to see the trailer?
Here it is, courtesy of Jimmy Kimmel Live.
Esther Lee
The queen of Southern cuisine lost another significant portion of her kingdom Thursday evening.
West Chester-based home shopping network QVC announced its decision to "take a pause" from beleaguered culinary star Paula Deen. After a deposition conducted in May and filed last week revealed the chef's admission of using the "N-word," seven companies have now severed ties with Deen.
Two separate letters were posted to the QVC blog: One from QVC President and CEO Mike George, the other from Paula Deen herself.
Molly Eichel

, Staff Writer
Krissi Biasiello, a contestant on the fourth season of Fox's "MasterChef," has a nasty social media past. The show, hosted by hotheaded chef Gordon Ramsay, features amateur chef's competing for culinary glory.
Some of my spies sent me tweets from Biasiello's account where she says some not so nice things. For example:
(The edit is mine, clearly.)
Esther Lee
The Paula Deen empire is burning down, although fans aren't abandoning ship just yet.
As the fallout continues to build from the chef's admission of using the "N-word," Target Corp., which carries a range of products marked with the Paula Deen moniker, announced it is severing ties with the celebrity chef. The Minneapolis-based retailer disclosed Thursday that it will "phase out" all Deen-branded items from stores as well as online. Once the merch sells out, Target says it will not re-stock inventory.
Diabetes drug maker Novo Nordisk also announced Thursday that the company and Deen have "mutually agreed to suspend our patient education activities for now."
David Hiltbrand
Tough jury. Don West, the criminal attorney for George Zimmerman, found that out the hard way during the opening of his client's trial. He tried to break the ice with a time-tested legal strategy: the knock-knock joke.
We leave it to a professional comedian, John Oliver on last night's Daily Show, to critique the lawyer's delivery.
Warning: There's a good deal of bleeped-out profanity in this clip, mitigated by some funny material, including references to Kanye and Adam West and a priceless reenactment of the crime by HLN's Jane Velez Mitchell.
Esther Lee
Despite her teary mea culpa on NBC's "Today" show, two additional companies decided to part ways with Paula Deen Wednesday afternoon.
Caesars announced its decision to strip Deen's name from four of its buffet restaurants, while Wal-Mart Stores Inc. disclosed shortly after its plans to sever ties with the culinary figure. The world's largest retailer said it will not be placing "any new orders beyond what's already committed." The Bentonville, Ark.-based company has carried a range of products under the Paula Deen moniker since 2011.
Smithfield Foods dropped Deen on Monday, while the Food Network announced Friday that it was not renewing Deen's contract after she had skipped her initial "Today' show appearance that morning and released a series of apology videos via YouTube that afternoon.
Visit NBCNews.com for breaking news, world news, and news about the economy
Molly Eichel

, Staff Writer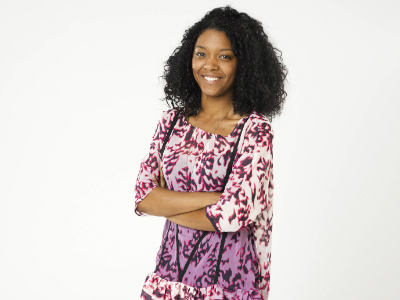 In today's column, I introduced you to Philly's "Project Runway" candidate, Dom Streater. The 24-year-old Streater is a Moore College of Art and Design grad from West Philly. In a video show for the Lifetime reality show, the shoe-loving Streater shows you around her West Philly home. (You can also take a tour of her closet.)
Streater is young, but Christian Siriano, the show's most popular winner, was only 21 when he took home the "Project Runway" crown. And that bubbly personality will hopefully serve her well when it comes to screen time.
Streater is currently a freelancer who designs the Halycon Collectin. Want to see some samples of Streater's work? Take a gander at her portfolio.
David Hiltbrand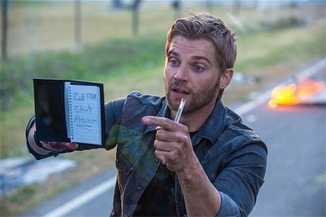 Under the Dome, the CBS series based on a Stephen King novel, opened last night with ratings fireworks. The thriller drew more viewers – 13.14 million -- than any series debuting in summer since 2007.
The last time a network show did that well in hot weather was six years ago: The Singing Bee on NBC. For CBS, it was the best summer showing in 13 years – since Big Brother. (OK, the debut of that reality series drew 22.29, but you have to adjust for deflation.)
Oddly enough, though CBS handily won Monday night in overall viewers, NBC's coverage of the Black Hawks' clinching Stanley Cup win took the adult crown with a 3.2 rating in the 18-49 year old demographic.
---