Archive: April, 2013
Esther Lee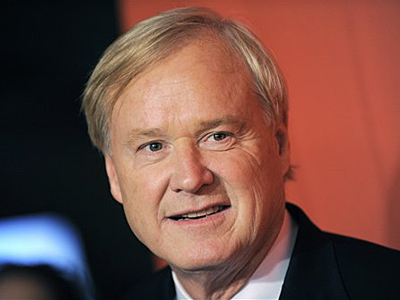 Chris Matthews has renewed a new long-term deal with MSNBC. But as part of his contract, he's saying goodbye to The Chris Matthews Show.
The Philly-raised journalist's long-term contract with the cable TV channel keeps Matthews on board at least through the next presidential election, writes The Hollywood Reporter. The Chris Matthews Show, a half-hour syndicated show produced from NBC's DC bureau since 2002, however, will see its final air date on July 21.
In his full statement, shared by TVNewser Tuesday afternoon, Matthews extols Nancy Nathan, executive producer of the outgoing Chris Matthews Show, for her work on the program: "For more than a decade, she and her team have allowed me to offer great Sunday morning television. I have been proud of every program and the chance to interview some of the best journalists in this country, and, yes, to have them 'tell me something I don't know.' "
David Hiltbrand
After sparking headlines all across the country as the first active player in a major sport to come out as gay, NBA center Jason Collins seemed, well, relieved during his interview with George Stephanopoulos on Good Morning America.
"There's nothing more beautiful…than allowing yourself to really be happy and be comfortable in your own skin," Collins said. He also recounted the supportive phone call he got from President Obama.
Collins acknowledged that his uniform number, 98, was a quiet pledge to gay solidarity. He says his family and friends understood it was a tribute to Matthew Shepard, the gay college student who was tortured and killed in a hate crime in Wyoming in 1998.
Molly Eichel

, Staff Writer
Eyewitness News anchor Susan Barnett is leaving CBS3 and the CW Philly. Barnett has been at CBS since 2006, anchoring the evening newscasts since 2008. Barnett anchored the 5, 6 and 11 p.m. on CBS, and the 10 p.m. broadcast at the CW Philly. Her contract expired in March.
"I have decided to not renew my contract with the stations at this time. I am incredibly thankful for having been a part of the CBS Philly family, but I feel that this is the right decision at this time," Barnett said in a statement.
Barnett had been noticeably missing from the evening broadcasts, which she co-anchors with Chris May, for some time, tweeting that she had pneumonia. (Barnett, by the way, was legitimately sick, coming down with something after she returned from covering the Pope succession.)
Ellen Gray

, Daily News TV Critic
Fans of NBC's "Parenthood" won't have to sweat it out until the fall schedule announcements in mid-May.
The network announced Friday that it had ordered a full 22-episode season for "Parenthood" -- its biggest for a while -- guaranteeing us even more time with the Bravermans next season.
Also getting early renewals (and full-season orders): "Revolution," "Chicago Fire," "Grimm" and "Law & Order: SVU," which will enter its 15th season this fall.
David Hiltbrand
Ryan Seasick promised us a bold new twist last night, one that would make it a night of high drama. Actually it was a night of …no drama.
Here are your results, ladies and Germans:
Yes, Amber and Candice may not have been the Bottom Two you might have picked (Kree Harrison to the white courtesy phone please) but to almost no one's surprise, in the end, no one was sent home. When you have an extra week built into the schedule with a month to go, there has to be a stay of execution at some point.
David Hiltbrand
It's time to get real. Or at least audition to be real.
If it's always been your ambition to be one of the hot -- and hot under the collar -- roommates on MTV's Real World (28 seasons and counting), you got good weather for it.
The producers of the show are holding an open casting call on Saturday (April 27) at McFadden's on North 3rd in Northern Liberties. The operative hours are 10 AM to 5 PM, but you may want to arrive on the earlier side because when The Real World opens its doors in Philly, it gets zooish. The line usually wraps around the corner a few times.
David Hiltbrand
You know that episode of Hannibal that got pulled last week because of sensitivity to real-world events in Boston?
Now you can see it – or at least the portions that Hannibal executive producer Bryan Fuller feels are essential. The episode "Ceuf" has been divided into six discreet webisodes, all under four minutes.
David Hiltbrand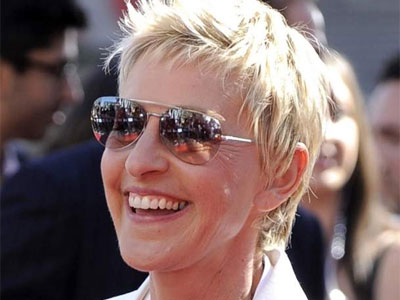 Yesterday's Ellen featured funny lady Kate McKinnon. Among the bits McKinnon does on Saturday Night Live is a devastating impersonation of – did you peek? – daytime's most casually dressed talk show host.
Ellen even outfits her in a suitably funky outfit. Then watch these dancing fools go at it.
At the end of the show DeGeneres waved her partner Portia de Rossi into camera range. Is it just us, or does Portia seem more attracted to the ersatz Ellen?
De Rossi returns at the end of the month as Lindsay in the revival of Arrested Development on Netflix.
---
Read more Dave on Demand or follow him on Twitter @DaveOnDemand_TV