Archive: November, 2012
David Hiltbrand
Short clip but a whole lot happening in this teaser for Sunday's episode of "Homeland".
First on the agenda: Carrie's car is found smashed up in downtown D.C. but she's nowhere to be found. Has our crazy little hummingbird been snatched? By whom?
Now this isn't clear, but it sure sounds like Abu Nazir is talking to Brody when he says, "Did you think … you could betray me and just walk away?" That's not going to end well.
And obviously we're about to find out a lot more about this mysterious CIA operative (played by F. Murray Abraham) who is secretly pulling Quinn's strings.
Now you know why Brody think his head is going to explode.
---
Read more Dave on Demand or follow him on Twitter @DaveOnDemand_TV
David Hiltbrand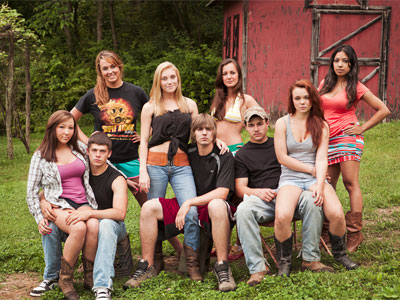 What follows Guidos? The correct answer apparently is Hillbillies.
MTV has just announced the series that as of Jan. 3, will take over The Jersey Shore timeslot.
The new reality show "Buckwild" centers not on hard-partying roomies at the beach, but on hard-partying young pals in smalltown West Virginia.
David Hiltbrand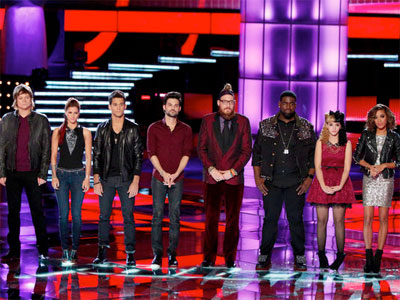 "The Voice" just got a whole lot more interesting last night.

How so? Let us count the ways. The two pretty pinup guys – Dez Duron and Cody Belew – were eliminated, slashing the finalist pool from 8 to 6. Team Xtina is no more. And the Muppets invaded the show.

First, the results. All three female singers – Cassadee Pope, Melanie Martinez and Amanda Brown – advanced. (Pope and Martinez got bonus points for landing in the iTunes Top Ten. So did fellow finalist Nicholas David.)

Tyler McDermott and Trevin Hunte were the last two named to advance. And that meant, somewhat shockingly, that the eye candy quotient of Duron and Belew was gone. And that meant, rather happily, that Christina Aguilera has no dogs left in this hunt. Pack up the Lady Marmalade costume trailer, Benedict; our presence is no longer required.

Another highlight: the Muppets replaced Carson Daly and the judges. That lead to this delicious duet between Kermit and CeeLo Green, who was dressed as a jade kung fu panda.

Who knows more about being Green than CeeLo?
---
Read more Dave on Demand or follow him on Twitter @DaveOnDemand_TV
David Hiltbrand
It was only a matter of time. The Fox drama "Mob Doctor" has been on life support almost since its debut in September. Today Fox pulled the plug on the series which was averaging less than 4.5 million viewers.
That's the smallest viewership for any network drama except for (yikes!) "Fringe".
"Mob Doctor" which starred Jordana Spiro and William Forsythe, was unable to fill the big surgical slippers left by "House" on Monday nights. After next week's episode, the show will take its already scheduled Christmas break. And then it will burn off its four remaining episodes at decidedly unpropitious times around the New Year.
The finale in particular seems unlikely to gain a large audience. It will air January 7 – against college football's BCSChampionship game.
---
Read more Dave on Demand or follow him on Twitter @DaveOnDemand_TV
Molly Eichel

, Staff Writer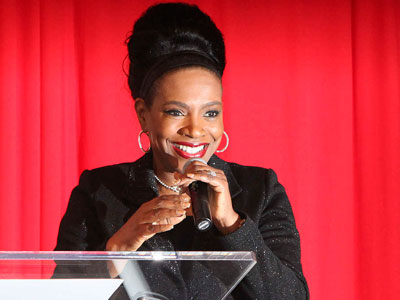 Sheryl Lee Ralph, who originated the role of Deena Jones "Dreamgirls" and is married to Philly/Montco State Senator Vincent Hughes, has booked a new sitcom. Ralph will play the mother of Tia Mowry in Nick at Nite's "Instant Mom," about a 25-year-old party girl who gains an immediate family after she marries a man with kids. Duane Martin will play Mowry's new hubs.
Mowry, who announced that she would not be returning to BET's "The Game," is no instant momma: She has a son, Cree Hardrict, who is one. Her pregnancy was the subject of the first season of the utterly watchable reality show, "Tia and Tamera," which she appeared in with her twin and "Sister, Sister" co-star.
This isn't the first time Ralph has played mom to a '90s icon: She was also Brandy's mom on UPN sitcom "Moesha."
David Hiltbrand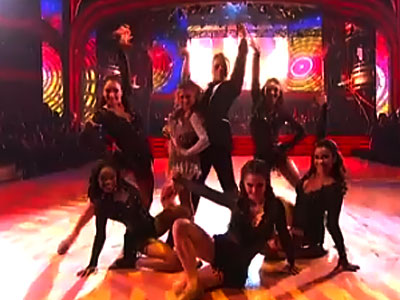 Monday night's final performances deserved the All-Star title that Dancing with the Stars has been throwing around all season.
The three ladies in contention for tonight's mirror ball trophy – Melissa Rycroft, Kelly Monaco and Shawn Johnson – first reprised their favorite routine from the competition, and then faced off in a "super-sized freestyle" number.
Like most of the lingo on DWTS, the description left me clueless. But when the results look like this tour de force by Johnson and her partner Derek Hough, color me a "super-sized" fan.
Molly Eichel

, Staff Writer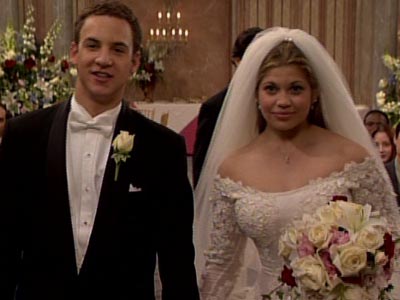 Ben Savage and Danielle Fishel have officially joined the cast of high-profile Disney pilot "Girl Meets World." The show is set to be a sequel of "Boy Meets World," the ABC show that ran from 1993 to 2000, and has become a cultural touchstone for children of the '90s. Savage and Fishel will reprise their roles as sweethearts Cory Matthews and Topanga Lawrence, although the show will be told from the perspective of their daughter, Riley, who hasn't been cast yet. No word yet on whether the show will retain its outside-of-Philly setting, but with the release of "Silver Linings Playbook," the Western suburbs are quite hot right now.
Fishel

Read More at: http://tvline.com/2012/11/26/girl-meets-world-ben-savage-danielle-fishel/#utm_source=copypaste&utm_campaign=referral
Fishel

Read More at: http://tvline.com/2012/11/26/girl-meets-world-ben-savage-danielle-fishel/#utm_source=copypaste&utm_campaign=referr
Esther Lee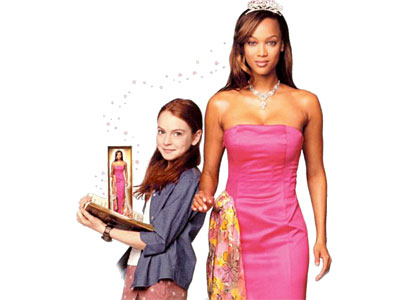 Remember when Lindsay Lohan was a role model for young girls everywhere?
Neither do we.
Before the troubled young actress starred as Elizabeth Taylor in a Lifetime biopic, she was a Disney darling, a role model with a burgeoning showbiz career. There was the 1998 remake of The Parent Trap, where Lohan played the role of identical twins, astounding viewers with her faux-British accent and natural acting chops.