Archive: July, 2012
Molly Eichel

, Staff Writer

Philly's own Rosenbach Museum and Library was on "The Colbert Report" last night, for featuring the manuscript to Colbert's book, "I Am A Pole And So Can You," next to the pride and joy of their collection: a manuscript of James Joyce's "Ulysses."

As, Colbert says, you can go see "I Am A Pole And So Can You" at the Rosenbach, "From now and until later, and don't forget to tell them that Napoleon's penis sent you."

We won't, Stephen, we won't.
Ellen Gray

, Daily News TV Critic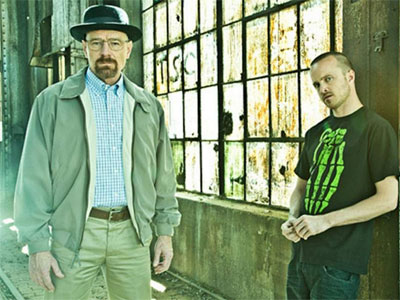 Looks as if Walt White (Bryan Cranston) has a few more customers.
Sunday's Season 5 premiere of "Breaking Bad," which stars Cranston as a chemistry teacher-turned-meth magnate, was the series' most-watched ever, reports AMC, which said the episode attracted 2.9 million viewers, up 14 percent from last season's opener. Between the 10 p.m. premiere and the 11:30 p.m. encore, 3.5 million tuned in.
More important for the ad-supported cable network: 1.9 million of those first viewers were 18- to 49-year-olds, the demographic most advertisers target.
Molly Eichel

, Staff Writer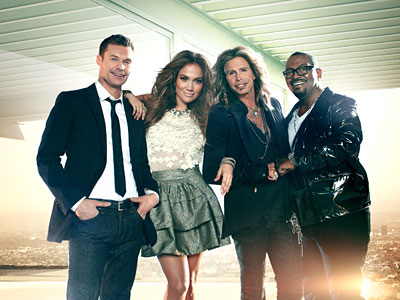 Jennifer Lopez announced today that she was leaving "American Idol." The pop star/actress' announcement follows one made by former co-worker Steven Tyler, who announced yesterday that he'd be leaving the judges' panel as well. (Admittedly, Lopez's statement was considerably more lucid than Tyler's.)
"The time has come," Lopez told "Idol" host Ryan Seacrest on his nationally syndicated radio show, "On Air with Ryan Seacrest." Lopez joined the ratings juggernaut two seasons ago and it effectively revived her sagging career.
Lopez has been hanging out in Philly recently, practicing for her upcoming tour that hits Boardwalk Hall in Atlantic City on July 29.
Molly Eichel

, Staff Writer
Steven Tyler will no longer be a judge on "American Idol," according to release from Fox.
So says Tyler:
After some long...hard...thoughts…I've decided it's time for me to let go of my mistress '

American Idol

' before she boils my rabbit. I strayed from my first love, AEROSMITH, and I'm back – but instead of begging on my hands and knees, I've got two fists in the air and I'm kicking the door open with my band. The next few years are going to be dedicated to kicking some serious ass – the ultimate in auditory takeover…On Nov. 6, we are unleashing our new album, Music from Another Dimension on the Earth, Moon, Mars, and way beyond the stars…IDOL was over-the-top fun, and I loved every minute of it…Now it's time to bring Rock Back. ERMAHGERD."
Tyler had been a judge for the past two seasons.
Tirdad Derakhshani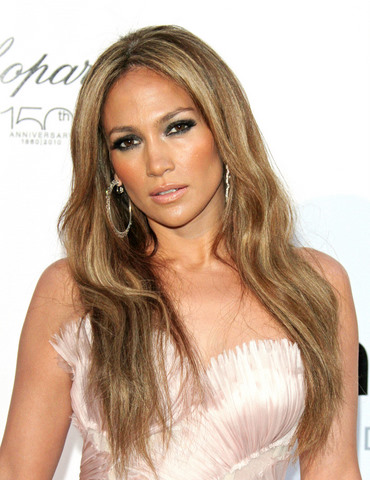 Jennifer Lopez this morning finally addressed recent rumors she plans to duck out from her exalted role as a judge on Fox' American Idol.
Her future on Idol, J.Lo told Natalie Morales on NBC's Today show, has been a subject for great refelction.
"It's been on my mind a lot, as you can imagine," said Lopez. "You know, I signed on to American Idol to do one year, and … I wound up doing the two years. And now it's like, 'OK, do we continue on this journey?' I've loved it so much. I enjoy the show so much. I enjoy just the whole process of the show and the whole thing. So it's a tough decision either way. But I have to say that there are so many other things that I do, and that I put on hold for that. At the end of the day, whichever way, it's a heartbreaking decision if I'm going to have to go."
Visit msnbc.com for breaking news, world news, and news about the economy
David Hiltbrand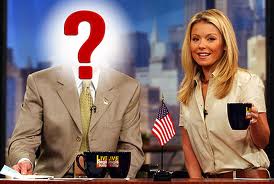 Who will step into Regis Philbin's polished little Weejuns? You don't have to wait long to find out the identity of Kelly Ripa's new morning partner.
According to gossip maven Roger Friedman (www.showbiz411.com), all you have to do is tune in next Monday (July 9) when Seth Meyers begins the first Monday to Friday co-host stint since the great hunt began.
Poll: Who should replace Regis Philbin?

(146 votes)
David Hiltbrand
OK, so I'm watching Star Wars Episode III on Spike, easing towards a Fourth of July mood. And this commercial comes on. At least I think it's a commercial. Because I started to think that maybe Papa John put the wrong kind of mushrooms on my pizza, if you know what I mean.
David Hiltbrand
If you're a fan of Showtime's Weeds, you probably recall the cliffhanger from season seven: the Botwin family, happy at last, gathered in suburban splendor, chilling in the backyard. Except someone was scoping them out. With a sharpshooter's crosshairs lingering on Nancy's smiling face.
The outrageous comedy began its eighth and final season last night and ….read no further if you recorded the episode for later delectation.
But if you did watch, and you're a big fan of Weeds, I need you. Who was that kid in the hoodie who gave Nancy a new and unbecoming part in her hair and a screaming ambulance ride?