Archive: May, 2012
David Hiltbrand
America's Got Talent certainly gave it a monumental buildup. The NBC summer series kicked off its seventh season last night with a helicopter shot of host Nick Cannon standing atop a pinnacle, screaming "Are you ready for the revolution? Howard Stern!"
Then there was a long video montage of various talking heads all obsessing about Howard's new gig, set curiously to the strains of the Rolling Stones' "Sympathy for the Devil".
Ellen Gray

, Daily News TV Critic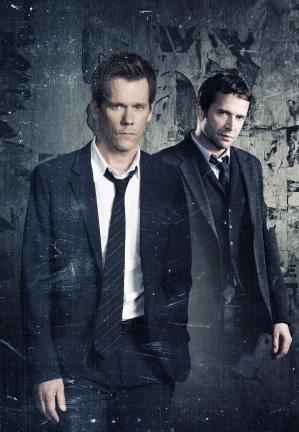 That Six Degrees of Kevin Bacon game is about to get a lot easier.

The Philly-raised Bacon, who's famously worked with at least half the actors in Hollywood, will be tracking a vast network of serial killers in "The Following," a new drama from Kevin Williamson ("Vampire Diaries," "Dawson's Creek") that Fox's entertainment chief calls "our next '24.' "

Premiering at midseason — where Fox is still at its strongest — it has Bacon playing a former FBI agent brought in to help deal with a death row escapee (James Purefoy, "Rome") who's found a way to make connections with other serial killers, getting them to form alliances and work together.
David Hiltbrand
The episode was entitled "A Man Without Honor" a description which clearly belongs to Jaime Lannister. But by the end of this hour, Jaime wasn't the only character facing death, nor the only one without honor.
In one of Game of Thrones's most riveting episodes there was death and danger on every front. This recap from HBO will catch you up with some of plots.
Ellen Gray

, Daily News TV Critic

It's hard to imagine a major life change, be it marriage or mourning, that couldn't be made a little worse by being experienced on camera for a "reality" show audience.
David Hiltbrand
Hard to drum up much suspense about last night. The only American Idol contestants left were Jessica "Charice" Sanchez, Phillip Phillips IV, Joshua "I Can Sing a Rainbow" Ledet and Plain Old Hollie Cavangh.
I love these end of season installments of Idol. As the options narrow, the necessity for padding goes up, up, up, always leading to the more surreal episodes. As in: Where is former Idol David Cook getting his hair done – Extreme Poodle?
Jennifer Lopez "Dance Again" live on American...
by HumanSlinky
Molly Eichel

, Staff Writer
"Do No Harm," the pilot that was seen shooting around the city (we caught them at the school district building) recently, was picked up by NBC.
The show is a Jekyll and Hyde-esque medical drama, starring Steven Pasquale ("Rescue Me," "Up All Night"), as a brilliant surgeon with a dangerous alter-ego. The show co-stars Phylicia Rashad ("The Cosby Show") and Alana De La Garza ("Law & Order," "CSI: Miami").
Sharon Pinkenson, executive director of the Greater Philadelphia Film Office, said the plan was always to continue shooting the show in Philly. "It's a dream come true to have two series in town. It's Christmas," Pinkenson said. The second show Pinkenson referred to is "Political Animals," a USA drama starring Sigourney Weaver and Carla Gugino that premieres July 15 at 10 p.m. "The upfronts aren't until Monday so the network is excited about the show and so are we. It's all about jobs, jobs, jobs."
Ellen Gray

, Daily News TV Critic

In a move that's bound to call for a celebratory glass of wine in some circles, TBS has swooped in to rescue ABC's Courteney Cox sitcom "Cougar Town."

The show's fourth season will premiere on the basic-cable channel early in 2013 and has also acquired rerun rights for the 61 episodes from the first three seasons.

Created by Bill Lawrence ("Scrubs," "Spin City"), the unfortunately named comedy stars Cox as Jules, a divorced mother of an almost grown son (Dan Boyd). Other stars include Josh Hopkins who plays her fiancé, Christa Miller and Ian Gomez as neighbors, Brian Van Holt as Jules' ex and Busy Phillips as her "feisty protégé."
Tirdad Derakhshani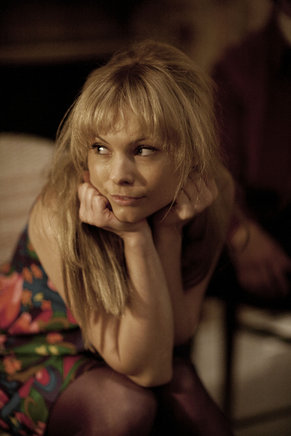 MyAnna Buring is known to a growing cadre of British horror film connoisseurs for her terrific turn in Neil Marshall's The Descent, her enigmatic presence in the brutal assassin-for-hire thriller/comedy, Kill List and her role as mega-blond vampiric Alaskan hottie Tanya in the Twilight: Breaking Dawn films.
The 27-year-old Swedish-born actor tackles what she says is her first serious, meaty dramatic role in Paula Milne's new mini-series, White Heat, which debuts tonight at 10 p.m. on BBC America. (Read about the show here.)
A historical drama, the six-episode series follows seven friends from their student days in the turbulent 1960's up to the present. Buring plays art student Lilly who hails from a working class background. She says girls like Lilly would rarely get into college prior to the Sixties.