Archive: March, 2012
David Hiltbrand
The last female Idol winner was Jordin Sparks back in 2007. We may be waiting a long time for another one if voting trends continue the way they have this season and last.
On Thursday's elimination hour, your bottom three were Erika Van Pelt, Elise Testone and Shannon Magrane. I predicted two of those in yesterday's blog but assumed at least one guy would be on the bubble. I underestimated the misogyny of the Idol voting bloc.
I was dead wrong on my second prediction. They did send the loser home. No last minute stay of execution. No slot on the tour. Hmmmm.
Molly Eichel, Inquirer Staff Writer
Bruce Springsteen gave the keynote address at Austin's South by Southwest festival, in which we talks about his career and the history of pop music. It's one of the more endearing things we've ever seen. Bruce starts at about 5:00 in, and he uses some colorful language so be forewarned.
Give it up for him the Boss below:
David Hiltbrand
Life is a cabaret, old chum.
On a night of high drama – Ryan Seacrest admitting to the world that he is – whoops, wrong night. No, at the beginning of Wednesday's live performance show, Seacrest solemnly informed us that, in cooperation with law enforcement officials, American Idol was expelling one of the finalists for a previously undisclosed criminal past.
David Hiltbrand
What's that old childrens' rhyme? "Lincoln, Lincoln, what you drinkin?"
Wait until you meet Carrie, the focus of Sunday night's season finale of My Strange Addiction on TLC.
I don't want to give too much away. And fair warning: if you have a queasy stomach, do not watch this.
Ellen Gray, Daily News TV Critic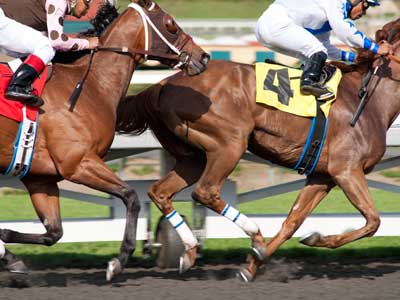 HBO's "Luck" has run out.
Following the death of a horse used in the show - reportedly the third to die during production of the racetrack drama whose human stars include Dustin Hoffman and Nick Nolte, the network announced Wednesday that "it is with heartbreak that executive producers David Milch and Michael Mann, together with HBO, have decided to cease all future production on the series 'Luck.'
"Safety is always of paramount concern. We maintained the highest safety standards throughout production, higher, in fact, than any protocols existing in horseracing anywhere, with fewer incidents than occur in racing or [that] befall horses normally in barns at night or pastures," the statement said.
David Hiltbrand
Do we get a language credit for watching Jimmy Kimmel Live last night?
As you'll see in this rowdy clip, Jimmy conducted the interview with his first guest completely in Spanish.
David Hiltbrand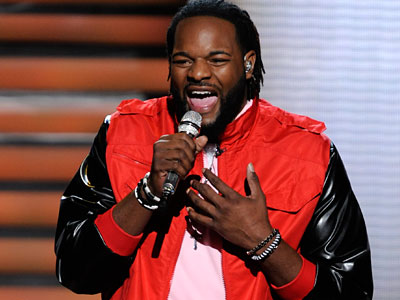 Ryan Seacrest dropped the hammer immediately. Right at the top of Wednesday's American Idol, before even introducing the judges he announced, "With the cooperation of law enforcement we discovered information that left us with no choice but to eliminate one of our finalists from the competition."
Then, of course, this being Idol, which has made a religion of "make the audience wait", he didn't identify the expelled contestant until nearly 50 minutes later when he said "I can now tell you that person is Jermaine Jones."
Ellen Gray, Daily News TV Critic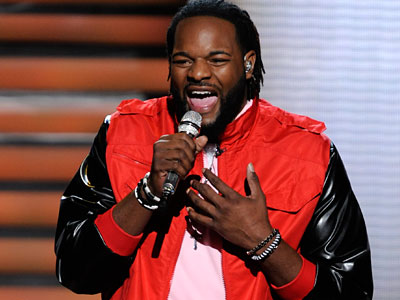 It appears that South Jersey "American Idol" finalist Jermaine Jones has been disqualified from the show.
Multiple outlets reported Tuesday night that the 6-foot-8 singer had tweeted about his exit -- in a post since removed from Twitter -- and TMZ.com says Jones will be exiting the show Wednesday after lying about his criminal history.
UPDATE: The Smoking Gun website, citing court records, is reporting today that Jones has five outstanding arrest warrants in New Jersey and "is wanted in four separate counties for failing to appear in court on a variety of criminal charges dating back to 2006."