Archive: March, 2012
David Hiltbrand, Inquirer TV Critic
Ladies and gentlemen, Tracy Morgan. That's pretty much all you have to say if you're a talk show host. Bring the mercurial comedian out and let him riff. David Letterman knows that better than anyone. Here is Tracy last night on The Late Show.
Molly Eichel, Daily News Staff Writer
NBC's "30 Rock" is planning another live episode that will air April 26 at 8:30 p.m. This is the second live outing for "30 Rock." Alec Baldwin originally announced the very special episode on the March 21 episode of "Extra," but NBC made it official today. Here's the episode synopsis:
When their Kabletown bosses announce they will no longer pay for TGS to be a live show, Liz Lemon (Tina Fey) and Jack Donaghy (Alec Baldwin) realize their lives will actually be easier if they shoot canned episodes fast and cheap. Only Kenneth the Page (Jack McBrayer) objects, urging that nothing can replace the communal experience of live television. He tries to convince the TGS staff to fight for their right to be live by taking them and our audience through a magical look back at the illustrious history of Studio 6H.
The first live show aired October 14, 2010, during the comedy's fifth season. It was reportedly born out of the Writers Guild of America strike in 2007, after Upper Darby gal Tina Fey and other cast members got together at the Upright Citizen's Brigade to kill time until they could go back into production. Like the first time around, Fey and company will perform two episodes: one for the East Coast feed, another for the West. They'll even bring back director Beth McCarthy-Miller, who is no stranger to live television as a "Saturday Night Live" veteran.
David Hiltbrand, Inquirer TV Critic
What a night on American Idol! The judges were jumping up to give the contestants standing ovations so often it looked like the Senate during the State of the Union address. By my count – and J. Lo's – five out of the nine performances brought the judging panel to their feet.
OK, you guys need to get a grip. Seriously. Wow! This is so nuts.
David Hiltbrand, Inquirer TV Critic
mtvU, the cable channel's campus station, is rolling out a new short-form show: When I was in College.
It pairs up a current student interviewing a famous graduate (or someone who spent time in one of the dorms, anyway).
David Hiltbrand, Inquirer TV Critic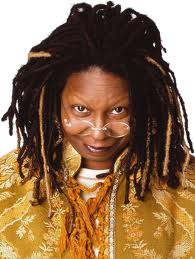 Viewers have speculated that Glee will have a hard time surviving next season following May 22's climax when many of the castmembers and New Directions vocalists ostensibly graduate from McKinley High.
You can stop wondering. The show will be dead long before that. Why? Because Fox has announced Whoopi Goldberg will be joining the cast for a three-episode arc beginning May 1. The grumpy View panelist will play a professor from the prestigious Manhattan drama school Rachel and Kurt have pinned their post-high school dreams on. Whoopi comes to Lima, Ohio to hear their auditions.
David Hiltbrand, Inquirer TV Critic
And so you've met the field of 12 on Dancing with the Stars. Who do you like? I mean besides William Levy for the obvious reasons, ladies.
Don't worry, you have plenty of time to make up your minds. Tonight is only the first elimination when we cut the weakest from the herd. Who is it going to be? Here's my prediction:
David Hiltbrand, Inquirer TV Critic

So how did you like Walden Schmidt in his first year? Apparently CBS liked him just fine.
That's the character Ashton Kutcher plays on Two and a Half Men, replacing flameout Charlie Sheen who blew off the best paying job in sitcomery at $1.25 million per episode.
Ellen Gray, Daily News TV Critic
AMC's "Mad Men," returning after a 17-month hiatus Sunday amid a massive tide of media coverage, scored its most-watched episode ever, the basic-cable network reported Monday.

The two-hour Season 5 premiere averaged 3.5 million viewers — yes, the decimal's in the right place — up 21 percent from the previous season opener. Of those, 1.6 million were the 18- to 49-year-olds most advertisers pay to reach. A repeat airing at 11 p.m. Sunday drew a further 1.1 million viewers.

Those really are good numbers for "Mad Men," a show that's often appeared to be more written about than actually watched.