TV Reviews
Ellen Gray

, Daily News TV Critic
With four episodes to go in the current season, FX has ordered a third edition of its critically adored anthology series "Fargo," and, yes, creator Noah Hawley is still on board.
No word yet on whether any of the cast will return -- the first two seasons haven't just had a high body count, but they've taken place in different eras, so that while there's been some character overlap, different actors have played those characters.
Inspired by the film by Joel and Ethan Coen -- who remain executive producers on the series -- "Fargo" purports to tell a true crime story in which "at the request of the survivors, the names have been changed. Out of respect for the dead, the rest has been told exactly as it occurred."
Ellen Gray

, Daily News TV Critic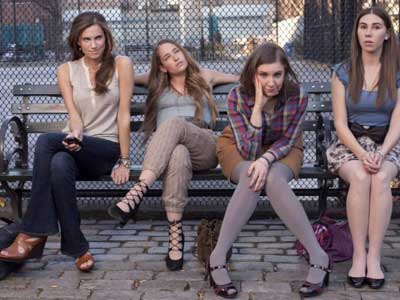 SPOILER ALERT: If you haven't yet watched the Season 2 finale of HBO's "Girls" — or you're behind on Showtime's "Shameless" — please don't read this until you've caught up.

It probably says way too much about my weakness for rom-coms that I mostly enjoyed Sunday's "Girls," in which Hannah (Lena Dunham), in the midst of an obsessive-compulsive meltdown, was literally swept off her feet by her sometimes stalkerish ex, Adam (Adam Driver).
Even better: Marnie (Allison Williams) and Charlie (Christopher Abbott) finally admitting how they still feel about each other while leveling the too often uneven playing field between them, Shoshanna (Zosia Mamet) managing to stick the landing on her breakup with Ray (Alex Karpovsky) and Hannah's father (Peter Scolari) finally calling b------ on her b-------.
Ellen Gray

, Daily News TV Critic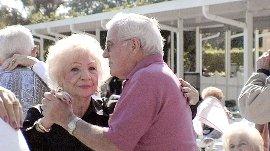 The New York Times has a story about a few baby boomers who've bought into Florida retirement communities, where prices are low and the neighbors may be decades older.
The prices really are tempting. But before you hop on a plane to Boca, you might want to check out "Kings Point." The Oscar-nominated documentary short makes its TV debut at 9 p.m. Monday on HBO.
Filmmaker Sari Gilman follows the lives of several residents of the retirement community where her grandmother lived for many years. It's one of those places couples moved to when they wanted warmer weather and no worries and the companionship of their own generation. But as Gilman's film shows, life may be full of compromises, especially for those left widowed.
Ellen Gray

, Daily News TV Critic

After co-creating "Friends" with Bala's David Crane, you'd figure Broomall's Marta Kauffman could probably take her new show, "Georgia," anywhere she liked.

She's chosen YouTube, though, for the three-episode premiere (which run all together looks a lot like a pilot episode) and as of Monday, it's live on the video-sharing site's WIGS scripted channel.

Mary Elizabeth Ellis ("It's Always Sunny in Philadelphia") plays Georgia, a "yogic healer," who's engaged to Michael (Harold Perrineau, "Lost," "Sons of Anarchy") but seems to be dragging her feet about their coming wedding.
Ellen Gray

, Daily News TV Critic
"There've been a lot of changes since you've been gone," says one "Eureka" character to another as the small-town sci-fi series returns for its fifth and final season at 9 p.m. Monday.
Do tell.
Ellen Gray

, Daily News TV Critic
Norway's probably the last place you might expect to find Steve Van Zandt, much less Steve Van Zandt playing a mobster.

But that's just where the E Street Band member (and former "Sopranos" co-star) turns up in "Lilyhammer," his new fish-out-of-water dramedy series, which made its debut today on Netflix.

U.S. viewers may feel a bit out of water, too, at first, the Norwegian-made show having helpfully included English subtitles for even the dialogue that's in English as well as the profanities in Norwegian we might otherwise have failed to notice. (In fact, the descriptive captioning appears to be the type used by the hearing-impaired.)
Ellen Gray

, Daily News TV Critic

I tend to blow hot and cold on the subject weight-loss TV — hate NBC's "The Biggest Loser," but will admit to having wept through more than one episode of the Style Network's "Too Fat for 15" — mostly because I know just how unentertaining healthy weight loss can be.


I get it: No one's ever going to launch a prime-time hit with a picture of someone eating smaller portions and exercising in moderation. And you're never going to hear one of those screaming trainers admit that throwing up on the treadmill isn't a strategy for long-term success.


TV wants dramatic stories, and TLC has one, as tonight at 9 it launches a four-part series, "My 600-lb Life," with Melissa, a Texas woman who weighed more than 600 pounds before undergoing gastric-bypass surgery more than seven years ago.
Ellen Gray

, Daily News TV Critic
One hero says goodbye and another returns in a different guise tonight, as NBC's "Chuck" (8 p.m., NBC10) wraps up its fifth and final season and Starz' "Spartacus: Vengeance" introduces Liam McIntyre, the actor who replaced the late Andy Whitfield as the rebel slave leader.

I'll admit to having been a little blubbery toward the end of "Chuck's" sendoff, which consists of back-to-back episodes, "Chuck Versus Sarah" and "Chuck Versus the Goodbye," but I was happy, too.

Because this is the way TV should work.