Movies
Gary Thomspon
Turner Classic Movies will honor the late, great Christopher Lee, who passed away this weekend, with a retrospective on Monday, June 22.
The all-day Lee marathon starts at 6:15 am with "The Mummy" (1959) continues with "The Curse of Frankenstein" (1957) and "Horror of Dracula" (1959)the first of three Hammer Studios vampire movies, before concluding with Richard Lester's "The Three Musketeers" (1973).
That was a banner year for Lee, who also appeared in "The Wicker Man," the cult classic that just two years ago was rereleased, restored to Robin Hardy's original, definitive version, long presumed lost.
TheWrap
LOS ANGELES (TheWrap.com) - As Marvel finalizes surprises for its Comic-Con panel on Saturday, the rumor mill regarding "Doctor Strange" has reached a fever pitch and the actor who has been mentioned most often for the coveted superhero role is none other than three-time Oscar nominee Joaquin Phoenix, multiple individuals close to the casting process have told TheWrap.
On July 18, Twitter user @KevinInChains revealed that Joaquin Phoenix had been spotted buying "Doctor Strange" comics at a comic book store in Connecticut. Phoenix is in New England filming the Woody Allen movie.
Representatives for Marvel and Phoenix had no comment.
Gabrielle Bonghi
A significant part of growing up in the '90s-'00s era was enjoying Disney Channel's original movies. After Lindsay Lohan made he major movie theater debut in a remake of The Parent Trap, she became one of Disney's golden girls.
In 2000, Lohan starred alongside supermodel Tyra Banks in the network's original movie Life-Size, a tale about a young girl who casts a spell to bring back her dead mother only to accidentally bring her doll Eve to life.
Banks, who played Lohan's doll, confirmed to Digital Spy that a sequel is in the works:
Esther Lee
The Academy of Television Arts & Sciences announced its 65th Primetime Emmy Award nominations Thursday morning.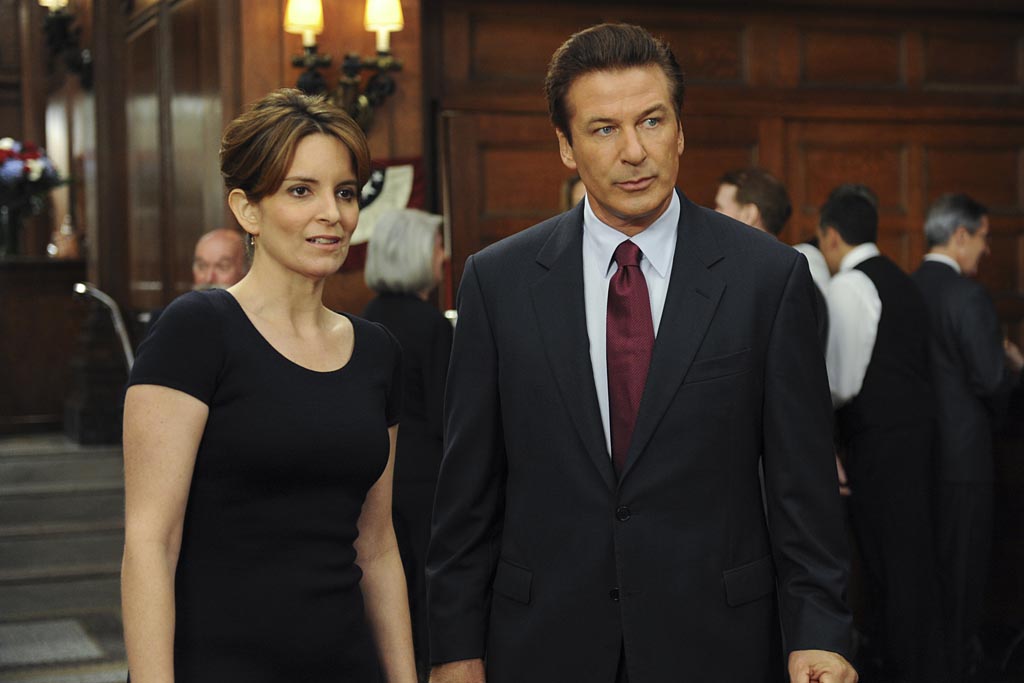 An expected range of shows, actors and actresses made the nominations list, but surprisingly, online series newcomer House of Cards made Emmy history, too. AP reports HBO lead the pack with "108 nominations, followed by CBS and NBC with 53 each, ABC with 45, Showtime with 31 and AMC and FX Networks with 26 each. PBS has 24 and Fox received 19." The following is a list of nominees in major categories.
Esther Lee
Sharks will fly and impose mayhem again.
Syfy confirmed Wednesday morning that the network is making a sequel to last week's monster Twitter hit, Sharknado.
The premise of Sharknado 2 will involve flying sharks wreaking havoc in New York City, again as the result of an ecological disaster.
Esther Lee
With his brief cameo alongside other Flyers players in Judd Apatow's This Is 40, Scott Hartnell was naturally inclined to include the film to his list of favorite movies and shows in 2012. But what about his other nine picks?
The Flyers forward's had more time this year to catch up on entertainment provided the situation with the NHL lockout. He went head-to-head last week with former teammate James van Riemsdyk to best him in a contest over who could raise the most money for Hurricane Sandy victims, engaging his fans to join the fun. After all, Hartnell's known for his outgoing sense of humor and infectious laugh, so it's no surprise that he has a soft spot for comedy shows like 30 Rock and Modern Family.
But he has a fine palate for anxiety-inducing, critically-acclaimed flicks, too. Denzel Washington's Flight and Ben Affleck's Argo were among his favorite films this year. There's an interesting array of media that Hartnell shares with Philly.com, below. We quip in on why each flick or show made the cut.
Carrie Rickey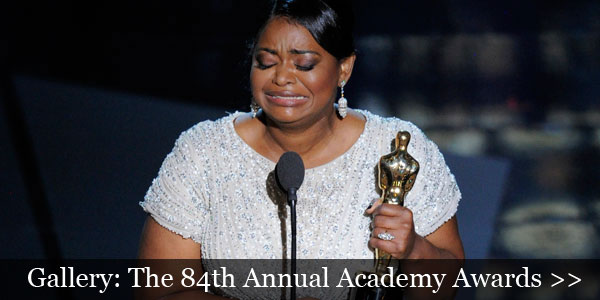 Cozy up to your TV and enjoy The 84th Annual Academy Awards with film critic Carrie Rickey, as she weighs in on the the winners, the losers, and everything in between.
11:51: I'm going to sign off now, but please follow me at my new site CarrieRickey.com.
Philly.com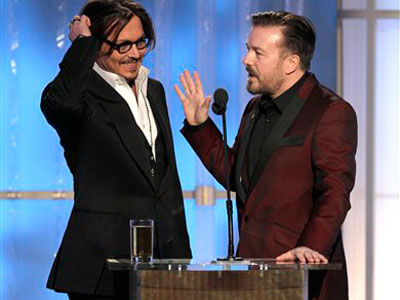 Cozy up to your computer and join movie critic Carrie Rickey and Daily News television critic Ellen Gray at 7:30 p.m. for an online chat during the Globes. We'll make predictions, discuss the winners, the losers, and give away some pretty neat prizes during commercial breaks.
On a mobile phone? Click here to join!