Archive: June, 2012
David Hiltbrand
So much for smooth transitions. With little fanfare, NBC appointed Ann Curry, Today's longtime newsreader to replace Meredith Vieira when Vieira stepped down as Matt Lauer's co-anchor exactly a year ago.
Then reality set in. Curry was stiff and unnatural in the role, had no chemistry with Matt and showed little flair for either the human interest or hard news segments.
David Hiltbrand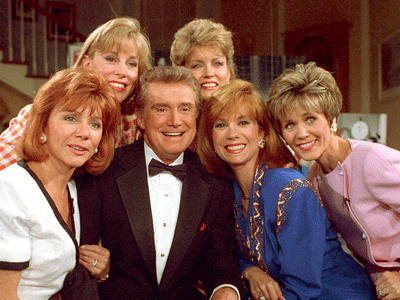 It's been 12 years since Regis Philbin and Kathie Lee Gifford last generated that breezy morning banter on Live. Is there anything left in the tank? You be the judge.
Ellen Gray

, Daily News TV Critic

Arsenio Hall is heading back to late night.

CBS Television Distribution -- not to be confused with CBS the network -- has signed a deal with Hall, whose previous late-night series, "The Arsenio Hall Show," was canceled in 1994, to develop a syndicated late-night show that would launch in the fall of 2013. Partnering with CBS Television is Tribune Broadcasting, whose 17 stations will carry it.

According to Monday's announcement, the show's already been sold in the Top 10 markets (Philly's No. 4) and in 17 of the Top 20.
Allie Caren
Actress and comedian Yvette Wilson passed away Thursday, after her battle with stage 4 cervical cancer.
She is most noted for her character Andell Wilkerson on "Moesha & The Parkers," a sitcom that ended its five-year run in 2001, starring R&B singer Brandy Norwood. Wilson was 48.
View the following clip to see Wilson in her element as the bubbly Andell.
David Hiltbrand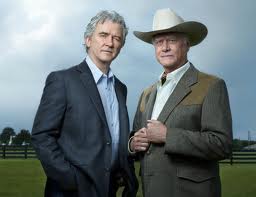 You know the Ewings like to do things in a big way. They certainly did last night when a refreshed Dallas on TNT attracted 6.86 million viewers. That makes it the top scripted series premiere on cable this year.
The return of Larry Hagman, Patrick Duffy, Linda Gray and a handsome new generation of scrappers including Jordana Brewster and Jesse Metcalfe beat out all the shows on the broadcast networks.
The revived Dallas has a ways to go to equal the original's numbers. The "Who Shot J.R.?" cliffhanger episode for instance drew 41.47 million viewers.
David Hiltbrand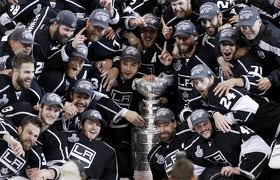 OK, hockey fans. The TV ratings are in on the playoffs. You want the good news or the bad news first?
Good news? You got it. The initial playoff rounds did boffo business. In part that's because NBC Sports for the first time telecast all 80 games nationally, utilizing its platforms CNBC, the NHL Network, CNBC, the NBC Sports Network and on weekends, NBC itself.
Molly Eichel

, Staff Writer
Showtime dramedy "Weeds" will end after this season, Entertainment Weekly reports.
The half-hour show stars Mary Louise Parker as suburban mom Nancy Botwin, who began the series selling pot to support her family after the sudden death of her husband. But the show soon left the housing development, with the Botwin family defecting to Mexico and beyond, eventually leading to Nancy's imprisonment and release. James Hibberd at EW reports that this season, the show's eighth, will return to the suburbs.
Justin Kirk, who played Botwin's brother-in-law Andy, has found a new job already. He'll star in "Animal Practice" on NBC this fall.
David Hiltbrand
What TV show did you have on Monday night? The Bachelorette? Hell's Kitchen? America's Got Talent?
Stop lying and fess up. You were tuned into the further adventures of Ron, Amy and Bobby as the new season of Lizard Lick Towing kicked off on truTV with 2.7 million viewers (an enviable 1.5 million of them in the cherished 18-49 year-old bracket).