Archive: April, 2012
Tirdad Derakhshani
Matt Groening's naughty animated Fox satire The Simpsons celebrated the 25th anniversary of its network home, Fox, Sunday night with a star-studded episode. The show, however, will most likely be remembered for a naughty anti-Fox News message it delivered with this title card.
As the New York Times reports, this is one in a long line of disses the show has heaped on America's most beloved most "fair and balanced" news network which is owned by the same people who own the animated show …
David Hiltbrand
I want to get you right to the clip – or in this case, clips – because in my estimation, this may be the funniest minute of TV in, I don't know, ever?
Quick set up. On 30 Rock, Jack (Alec Baldwin) has developed a line of couches to impress his corporate bosses at Kabletown (read, Comcast). That explains the first spot here using Stacy Keach in a commercial that may remind you (because it's supposed to) more than a little of Clint Eastwood's controversial Super Bowl ad for Chrysler.
David Hiltbrand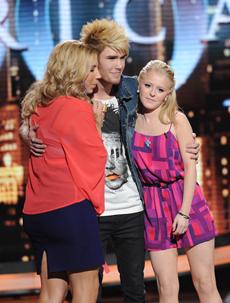 Here's the roll call: Stefano Langone, Tim Urban, Lil Rounds, Kristy Lee Cook, Sanjaya Malakar, Ace Young, Anwar Robinson, Jennifer Hudson, Kimberly Caldwell, Ryan Starr.
This is the illustrious club that Colton Dixon joined last night as the 7th place finalist on his season of American Idol. The kid from Murfreesboro, TN, took the results quite well, vowing to put all he learned in Idol to good use when he makes his record.
David Hiltbrand
Jonathan Frid, a distinguished stage actor who enjoyed his greatest success in a campy soap opera, passed away this week.
Frid, a Canadian native with an MFA from Yale University, zoomed to fame as Barnabas Collins, the vampire on the afternoon soap opera Dark Shadows which was a sensation in the late '60s. Here is a scene from 1967, the year Frid joined, and took over the show.
David Hiltbrand
The theme was "Now and Then". Your stellar Top 7 each sang a song from this century and then returned with a soul ballad from the last millennium. Or as it boiled down to: Alicia Keys vs. Marvin Gaye.
If you came for the vocals, you probably stayed for the clothes. I'm referring to the contestants, like Skylar for instance who seemed dressed from The Hunger Games fashion line. But I'm still trying to figure out what materials Jennifer's dress was made out of. Can a garment be sexy and bulletproof at the same time?
David Hiltbrand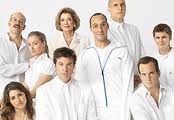 Start gathering up the Bluths. And clear a full day on your calendar in 2013.
The dearly beloved, dearly departed dysfunctional cult comedy, Arrested Development is in fact returning with 10 new episodes next year. Thank Gob (Will Arnett).
David Hiltbrand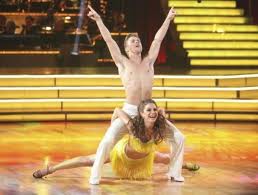 Another night; another rule twist on another network reality competition show. Just don't muck around with Wheel of Fortune, okay?
The evening started out muy caliente with Maria Menounos and partner Derek Hough reprising their much talked about canary-yellow salsa from Monday night. Yes, Derek's shirt came off, but this time instead of exchanging a sizzling kiss at the end, they ran over and wasted those luscious lips on Carrie Ann and Bruno. (I'll let you figure out who kissed whom.)
David Hiltbrand
It's hard to create a representative summary of Dick Clark's TV career because it was so long and multivaried. But it's fun to look back at some of the old days and remember just what a natural he always was in front of the camera.
Let's start with his first national exposure on American Bandstand in 1957. Here he is introducing Danny and the Juniors.