Archive: March, 2012
David Hiltbrand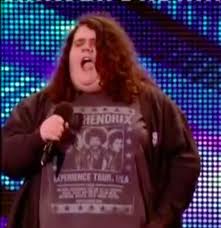 You wouldn't think lightning could strike twice. But it did this weekend on Britain's Got Talent. This is the show you may recall that launched Susan Boyle in 2009. Not exactly a polished performer. In fact she resembled the lady down the block with way too many cats in her house. But when she opened her mouth to sing…
Here we go again. This week 17-year-old Jonathan Antoine auditioned with his 16-year-old partner Charlotte Jaconelli in front of Simon Cowell and the other judges.
David Hiltbrand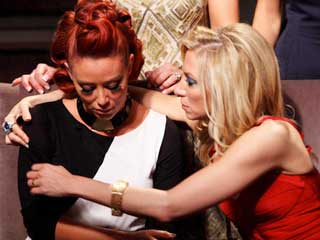 You do not want to go false eyelash to false eyelash with Aubrey O'Day. The woman got her reality show martial arts training in the P Diddy dojo on MTV's Making the Band. Did you see how she wept buckets of tears last night in the boardroom confrontation on Celebrity Apprentice without smearing a molecule of her makeup? She's a stone cold killer.
Although she was the Project Manager on the losing women's team, she still managed to shift the blame elsewhere and get Patricia Velasquez fired.
Ellen Gray

, Daily News TV Critic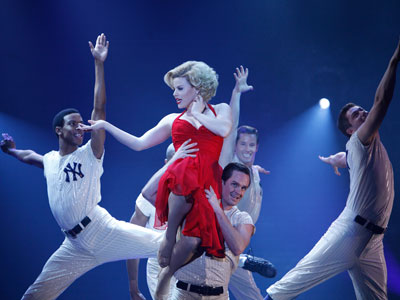 The show will go on.
NBC Thursday announced it had renewed "Smash," its Monday night drama about the making of a Broadway musical about Marilyn Monroe, for a second season.
The 7.7 million viewers the show's been averaging might not sound like a lot to Fox or CBS, but it's the Peacock's No. 1 drama among the 18- to 49-year-olds advertisers pay to target (and it's improved the performance of whatever was in that 10 p.m. Monday time period last year (do any of the 3.9 million people who watched remember what that was?).
Ellen Gray

, Daily News TV Critic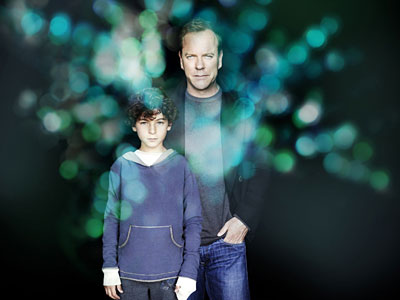 Fox's "Touch" makes its "worldwide premiere" tonight (9 p.m., Fox 29), which, in TV speak, means that we shouldn't actually count the episode that aired back in January as its official launch.
But I've seen tonight's episode and find I'm still pretty much of the same mind I was back when I reviewed it a couple of months ago.
Except, perhaps, a little more annoyed.
Ellen Gray

, Daily News TV Critic

Comcast has decided to make some episodes of several cable shows — including the first two episodes of AMC's "Mad Men," which returns Sunday after a 17-month hiatus — available to a broader audience.


Including, in some cases, people who don't have cable service


Promotional opportunity for its Xfinity brand or gateway drug?
Molly Eichel

, Staff Writer
Former Daily News Sexy Single Steven and his cougar-momma JoAnn Ward return to VH1 with "Tough Love," the fifth season of their makeover show that makes over ladies looking for love. This year, the Wards will take over New Orleans, meaning that we're sure there will be lots of "Big Easy" puns. The fifth season premieres Sunday, April 15 at 9 p.m.
Steve and JoAnn operate the Center City-based Master Matchmakers.
"We've taken [the show] to another city now to highlight different it is dating there, as opposed to dating anywhere else in the country. We wanted to take an original city that stands out form the other cities in this country and pick women to grow by being here," Steven told the Daily News' Lauren McCutcheon. "The cast is really eclectic and diverse, coming from all over the country, but they all are as disastrous in dating as any of the other women you've seen in the boot camps."
Ellen Gray

, Daily News TV Critic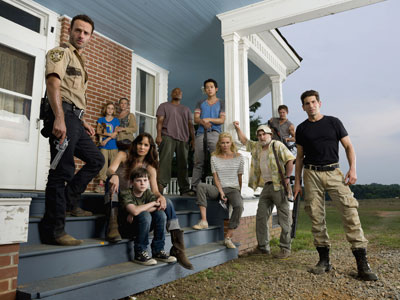 AMC brought out its "Walking Dead" fans Sunday, as the Season 2 finale of the post-zombie apocalypse drama drew a series-high 9 million viewers at 9 p.m. and a total of 10.5 million when the 11:30 p.m. rebroadcast was added.
That's more than 50 percent bigger than the audience for the first season's finale. More important to advertisers, perhaps: More than a third of the viewers were 18- to 34-year-olds.
In fact, among men 18-34, adults and men 18-49 and adults and men 25-54, "The Walking Dead" is the No. 1 series in basic cable history, according to AMC, which released the ratings Monday afternoon.
Ellen Gray

, Daily News TV Critic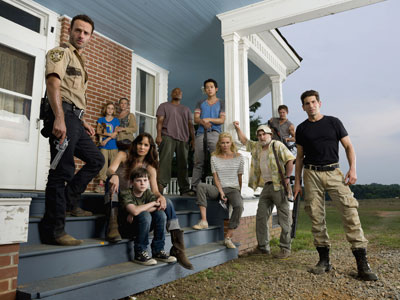 SPOILER ALERT: IF YOU HAVEN'T WATCHED SUNDAY'S SEASON 2 FINALE OF "THE WALKING DEAD," PLEASE STOP READING NOW AND GO WATCH. (I'LL WAIT.)
One thing you can say for "The Walking Dead": Like its staggering bit players, it just keeps coming.

Heading into Sunday's Season 2 finale, I wasn't sure how much more could be accomplished in one season. After all, in the past couple of weeks alone, our ragtag group of survivors had already lost it conscience -- Dale (Jeffrey DeMunn) -- and its least stable influence -- Shane (Jon Bernthal) -- and its leader, Rick (Andrew Lincoln), had killed the man he considered his best friend.