Archive: December, 2012
David Hiltbrand
What was your favorite part of the Eagles win over the Bucs on Sunday? The last second TD?
For a lot of people, the best action on the field was Christian Bottger, a 10-year-old boy from Largo, FL., who showed the Tampa Bay Buccaneers cheerleading squad how it's done.
Fox cameras caught Christian as he tried to fist-bump the team's mascot, Capt. Fear, and then strutting his stuff in front of the whole stadium.
David Hiltbrand
Who knew Jamie Foxx had such acting dimensions? Hosting Saturday Night Live, he pulled off one of the most ambitious roles Hollywood (or Atlanta anyway) has yet devised: "the first buddy cop movie starring only one actor."
Prepare to be amazed as you watch the trailer for Tyler Perry's new film Alex Cross 2: Madea Special Ops.
---
Read more Dave on Demand or follow him on Twitter @DaveOnDemand_TV
David Hiltbrand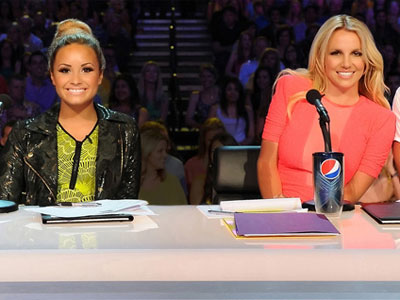 So we're down to four on The X Factor. Well, technically we're still at 10. But down to four acts anyway.
After last year's grand winner, Melanie Amaro sang her new single (this is what $5 million buys you, kids), it was time to jettison the lowest vote getter from Wednesday's performance show.
Yes, the bell tolled for CeCe Frey. It took awhile for her coach Demi Lovato to work up some tears, but she got there. Loved Frey's parting shot: "I hope that I taught everybody at home to love who you are. The more you love who you are, the less you're gonna need anybody else to." Because that is what we should all aspire to – not to need anybody.
David Hiltbrand
It's a journalistic issue that has created enormous furor.
Yesterday the cover of the New York Post carried a picture of a man in the path of a train with the headline, "Pushed on the subway track, this man is about to die."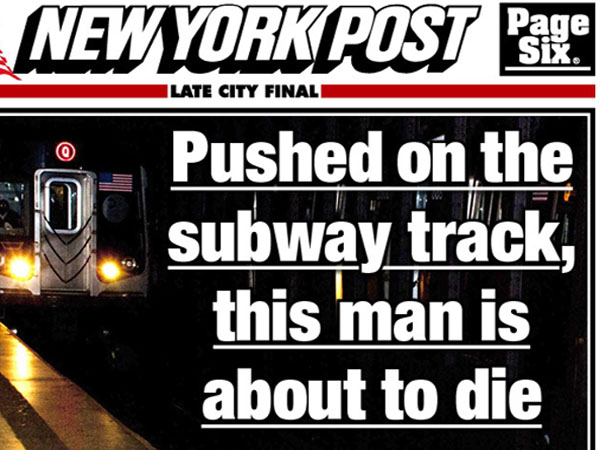 David Hiltbrand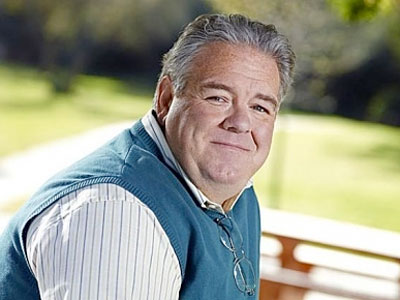 Genetics are one of nature's great mysteries. But on this week's "Parks and Recreation", they actually make sense.
Remember last season when Chris (Rob Lowe) was dating the beautiful, willowy Millicent? Normally, you'd be wondering what a lovely creature like this was doing in Pawnee. But that question was lost because we were all pondering how in the world Millicent could be Jerry's daughter.
That's right, Jerry (Jim O'Heir), the biggest nebbish in prime time history – and that's really saying something. How does this blob have an angel for an offspring?
Molly Eichel

, Staff Writer
Last night, it felt like all of Philly was watching Anthony Bourdain's Philly episode of the Travel Channel's "The Layover." In the final segment, Bourdain, along with fancy chefs Marc Vetri and Michael Solomonov, headed to the Pen & Pencil, a club for journalists and service industry pros. Bourdain did one of the most disgusting things this reporter has ever witnessed on television: took a shot of the famed hot dog water, the liquid that stews the free hot dogs available at the P&P.
But then Bourdain got upstaged by Brendan Bownes, a 32-year-old Bucks County resident who grew up in Rhawnhurst. Bourdain rebuffed an offer of a drink known as the Irish Bus Bomb ("Why would any sensible human being want to drink that?" Bourdain asks), but Bownes took one for the team and downed the pitcher-sized beverage. Afterward, Bownes looks into the camera and tells the the TV-watching public he's ready for more beer. It was a perfect Philly moment.
Bownes, a fan of Bourdain's, liked the episode and said his phone blew up after the show aired for at least an hour. We talked to Bownes this morning about his star-making turn.
David Hiltbrand
If nothing else, you have to give "The Voice" credit for the sheer variety of music it delivers. Take Monday night. On what other singing contest are you likely to hear songs by artists as diverse as Whitesnake, Rascal Flatts, Katrina and the Waves and Avril Lavigne?
The format lent itself to experimentation. With six finalists evenly split among coaches Blake, Adam and Cee Lo, each was called upon to sing two songs – one of their choosing and one selected by their pro mentor.
Ellen Gray

, Daily News TV Critic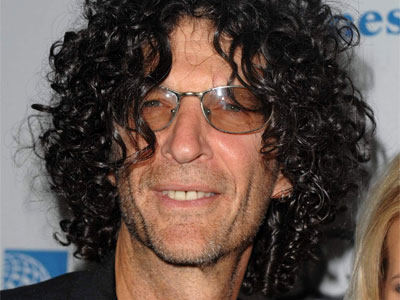 The world did not end when Howard Stern became a judge on NBC's "America's Got Talent," and barring the fulfillment of the Mayan prophecy that we're all checking out of here on Dec. 21, he'll be back at the judges' table again next summer.
So says NBC, which announced Stern's return Monday morning, saying he'd "continue to provide his observations on the colorful array of hopeful future stars that are currently auditioning in major cities around the country for the show's upcoming eighth season."
Which basically sums up why the network's bothering to announce Stern's return: Auditions have already started and he wasn't yet onboard, leading to speculation that he might be a one-season wonder.