Archive: November, 2012
David Hiltbrand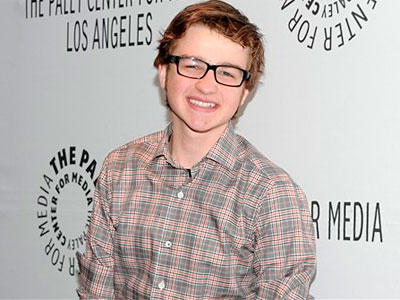 What is it in the water over at Two and a Half Men? One of the most popular and long-running sitcoms of the modern era seems to have a strange effect on its cast (besides making them filthy rich).
First Charlie Sheen had his thermonuclear meltdown, leading to his departure from the show.
Now Angus T. Jones, who has played the Half of the title for ten seasons as Jake, appears to want off the reservation.
David Hiltbrand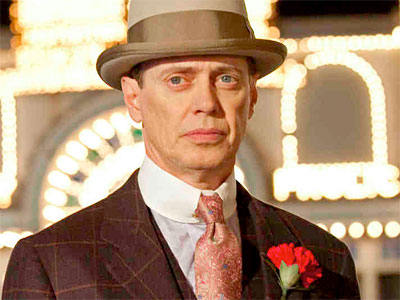 A number of fans are calling Sunday's installment, "Two Imposters" the finest episode of Boardwalk Empire ever.
No question it was suspenseful, with Nucky on the run from the legion of triggermen who are hunting him.
But judging by this clip of next week's season finale, "Margate Sands", "Two Imposters" certainly wasn't the most violent.
Ellen Gray

, Daily News TV Critic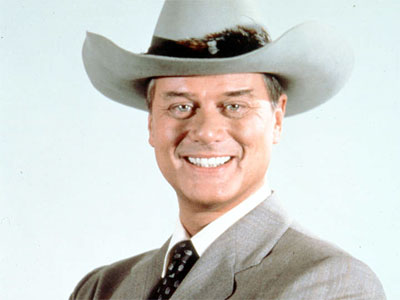 Anyone lucky enough to have spent any time at all in Larry Hagman's presence knew that the most he and J.R. Ewing probably had in common were their eyebrows -- a feature that grew only more magnificent with age -- and their ability to adapt to changing circumstances.
Though it's hard to imagine J.R. would ever have gone vegan, as Hagman did under the tutelage of his "Dallas" co-star Linda Gray, after being diagnosed with the throat cancer that cost him his life on Friday.
Speaking with a few reporters after a TNT press conference this past January to promote the cable network's reboot of the long-running prime-time soap, the then 80-year-old Hagman looked thin but considerably healtheir (and happier) than the returning J.R., whom he described as a "monomaniac."
Molly Eichel

, Staff Writer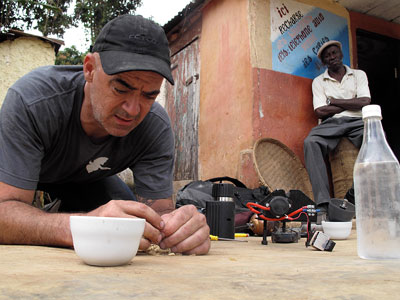 Philly's own Todd Carmichael, one of the men behind La Colombe Torrefaction coffee, had a near death experience on Saturday while hunting for the best coffee beans. Carmichael currently hosts the Travel Channel show "Dangerous Grounds." (Read Ellen Gray's take on the show.)
Carmichael's Jeep rolled off of a cliff while driving on Colombia's Sierra Nevada Mountain. Carmichael told HuffPo Style that the cliff was about 200 feet tall and the crash occurred around midnight.
After the crash, Carmichael then sent wife Lauren Hart a terrfying text message: "Rolled my truck off the highest mountain in Colombia, caught by trees. Broke my watch but all fine. Like shoes in a clothes dryer. Should be dead really. Dodged another one. Walked through the night to Pueblo Bello, home soon." Uh, thanks, hon.
Molly Eichel

, Staff Writer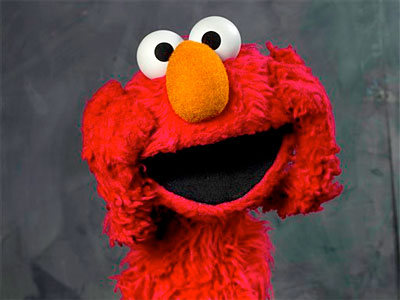 Kevin Clash, the man behind Elmo, is resigning from "Sesame Street."
Clash was recently accused of having an inappropriate sexual relationship with Sheldon Stephens, who claimed the relationship started when he was 16. The 23-year-old Stephens, who calls Harrisburg home, recently recanted his accusation after signing a $125,000 settlement. But as we reported in Tattle today, Stephens wants to recant his recantation and is looking for new lawyers to undo the settlement.
According to the Associated Press, a lawsuit by a second accuser was filed Tuesday. TMZ reportedly found the second accuser, who says Clash trolled gay sex phone lines looking for sex with underage boys. The accuser, now in his 20s, says he started a relationship with the then 32-year-old Clash when he was 15.
David Hiltbrand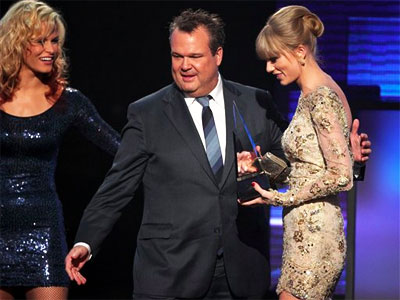 Maybe Taylor Swift should just skip awards ceremonies completely. Even when the willowy blonde is winning, something embarrassing seems to happen. Take Sunday night's AMA awards. Country Female of the Year for the fifth consecutive time, but all anyone could talk about was how soused her presenter, Eric Stonestreet (Cam on Modern Family) seemed to be.
Last night Stonestreet came on Jimmy Kimmel Live! To defend himself. Initially he pleaded to being a little "tipsy" on stage. Then Jimmy showed him the actual footage for the first time. You be the judge.
David Hiltbrand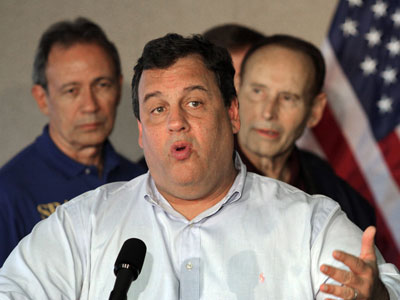 You thought you had a pretty good handle on where this week's installment of Saturday Night Live was going: An opening that had Paula Broadwell reading from her biography of Gen. Petraeus on the sedate C Span channel. But the passages she chose were 50 Shades of Innappropriate.
Blah, blah, blah. Reprisal of the soap spoof The Californians which SNL's writing staff seems to be strangely attached to. Another funnier Petraeus skit featuring Jason Sudeikis as Wolf Blitzer. (You can see that at the bottom of this blog.)
Skits involving guest host Jeremy Renner's film career. A little Thanksgiving humor. A few songs from Maroon 5.
David Hiltbrand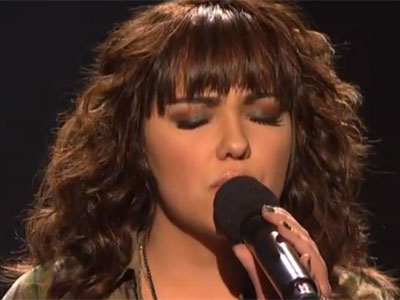 It was a strange double elimination on The X Factor as the show thinned the herd to its Top Ten on Thursday night. (You can see a list of the finalists by order of vote count at the bottom of the blog.)
First one of Simon Cowell's groups was dismissed, Lyric 145, which wasn't a surprise but wasn't too fair either. A hip hop troupe is unlikely to ever shine on a Queen/Katy Perry medley.
Then one after another, the contestants were declared safe, until we got to two of Demi Lovato's young adults who were forced to go all Thunderdome to see who stayed and who goed. No pressure.