Archive: January, 2013
David Hiltbrand
The mortality rate for sitcoms, particularly Tuesday night bottom dwellers, is alarming this week. Yesterday, ABC abruptly pulled Don't Trust the B---- in Apt. 23. Today Fox took the ax to Ben and Kate, the first-year comedy starring Nat Faxon and Dakota Johnson as adult siblings.
Actually the "c" word (cancellation) was not used by either network. That's not unusual. Show almost always get pulled months before their demise is officially announced. You can expect the episodes that are in the can to be burned off after the season is over.
Ben and Kate will be replaced for now on Tuesdays with double showings of Raising Hope. Don't Trust the B---- will have its Tuesday slot taken over by an additional airing of Happy Endings.
David Hiltbrand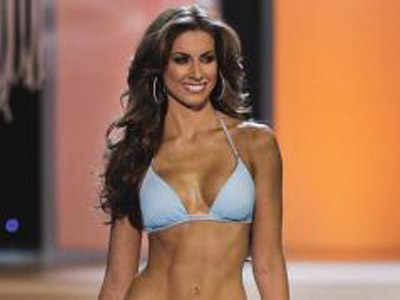 File this under Weird TV News. Did you know ABC has an upcoming reality show called Celebrity Diving?
Yup, and the biggest name signed so far is Miss Alabama Katherine Webb, the beauty queen who gained instant fame just for sitting in the stands at the BSC Championship.Bowl.
Gossip conglomerate TMZ smuggled a photographer onto the set yesterday during the first day of shooting and captured the photo you see above of Webb and NFL bad boy Ndamukong Suh of the Detroit Lions. Now there's two people we never thought we'd see in the same frame.
David Hiltbrand
The main topic on The Colbert Report last night was the second inauguration of President Obama, but Stephen was hitting bullseyes all over the place.
As you'll see in this clip, he used the ceremony to uncork a dead-on James Taylor imitation, deliver a wicked joke about Delaware, compose a limerick that put Robert Blanco to shame and toss out a killer gag about Sen. Mitch McConnell.
Oh, and to top it all off, he speculated about how the Republicans' vanquished candidate might have spent yesterday.
David Hiltbrand
How do you know if you have an imaginary girlfriend? Well, as David Letterman points out (and Lonely Dave would know) there are several telltale signs.
Could Manti Te'o really have been catfished for four years at Notre Dame? (Sadly, at Catholic universities the incidence of fanatsy affairs is all too common.)
Don't let what happened to Manti happen to you. Watch and learn.
David Hiltbrand
Usually when American Idol tries to stir our emotions, it does so with sob stories that leave us feeling cheap and manipulated.
But on Thursday's call-back episode from Chicago, the show presented a young man and a story and a moment that were truly moving.
The footage speaks quite eloquently. You might want to get some hankies ready before you press Play.
David Hiltbrand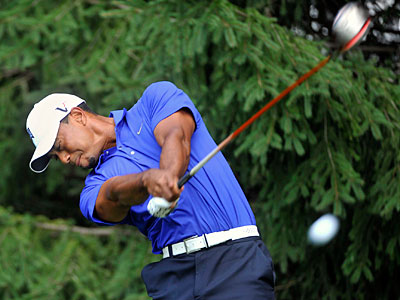 Ever watch a pro at a golf tournament drive one and think, "I could do that."
Yeah. No, you couldn't.
In this hilarious new ad for Nike, Tiger Woods and Rory McIlroy are just hacking around. And their form is still untouchable.
David Hiltbrand
Leave it do Dave to get to the bottom of things. On Wednesday's Late Night, David Letterman asked his guest the question that all of America is wondering: Is Kim Kardashian a bigamist? Then he had to explain to Kim what the word means.
Kidding. Dave did ask Kardashian, who was on the show with older sister Kourtney, if she was married to two men, but it was just a jumping off point to get to the bottom (ahem) of her still unresolved divorce/annulment from Brooklyn Nets forward Kris Humphries.
(Kuestion: Do you think Kim selected Kanye to father her child purely because his name begins with a "K"? Maybe she thinks only in terms of monogrammed luggage.)
David Hiltbrand
All good things must come to an end. This week it's the two-hour finale of Fringe, one of TV's most intriguing and rewarding sci fi series.
There's a lot to digest in this meaty two-minute clip Fox has released of Friday's ultimate episode, "Enemy of Fate".
Love Walter's voiceover, as he describes himself as a "mad scientist' who has "stolen time" and "cheated fate." Will the anomaly Michael defeat the Observers' wicked villain Windmark? And why is it so important that our freedom fighters get inside the stunted remains of the Statue of Liberty? And finally, why oh why is Olivia loading up on the dangerous drug cortexiphan?