You know how when some commercials are over, you're not sure what product you were being pitched? That's not the case with the new spot, an instant classic, for the Hopper, a souped-up DVR being packaged with Dish satellite service.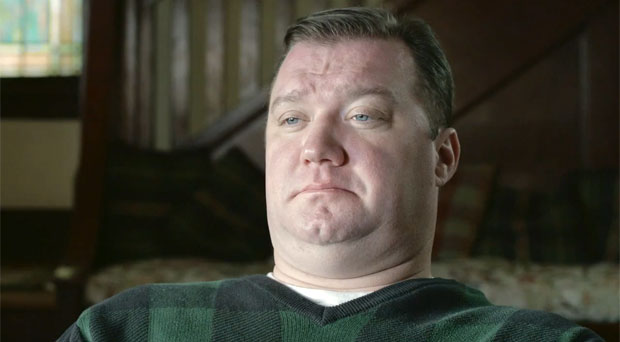 (Photo: Screen shot of the ad)
Talk about branding! About the only words in the ad are: "the Hopper!" repeated over and over. But it's being chanted in such steep Boston accents that it sounds more like "the Hoppah". And no one says it better, or more often, than Patrick Flaherty, the big guy at the end of the couch.
Watch his work. If this isn't deserving of a short-form Emmy I don't know what is.