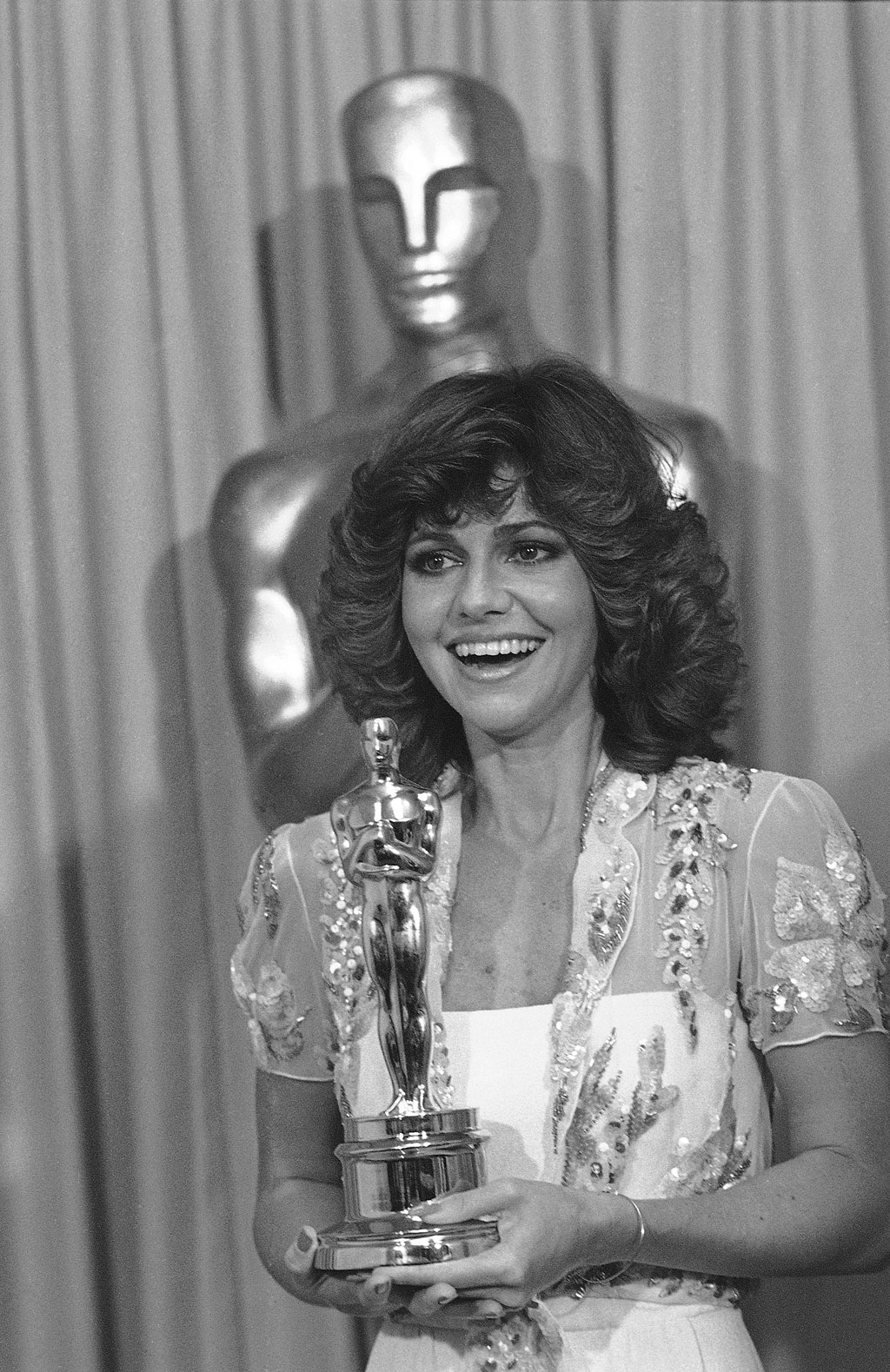 Speeches can either be the best, most heart-warming moments of the telecast (Sally Field! Cuba Gooding Jr.! Roberto Benigni!) or heinously boring (pretty much everyone else). Here we'll give a grades to best and worst of the winners' speeches.
Cinematography: Robert Richardson, B+: A little hippie dippy. Cut your hair, man. But short and sweet, can't miss it.
Art Direction: Dante Ferretti (production design), Francesca Lo Schiavo (set decoration), A-: We like the Italian!
Costume Design: Mark Bridges, "The Artist," B: We like the shout out to Niagra Falls but makeup did nostalgia better.
Makeup: Mark Coulier and J. Roy Helland, "The Iron Lady," A: Nice shoutout to Meryl and we love the tears!
Foreign Film: Asghar Farhadi, "A Separation," B-: We like the sentiment but he could have practiced a couple more times, considering he was shoe-in.
Supporting Actress: Octavia Spencer, "The Help," B+: They should have given her more time but props for being funny and heartfelt.
Editing: Kirk Baxter and Angus Wall, "The Girl with the Dragon Tattoo," B: They were terrified and clearly did not expect to win. They will kick themselves for this speech in the morning but points for completely unscripted hilarity.
Supporting Actor: Christopher Plummer, "Beginners," A+: "You're only two years older than me, darling. Where have you been all my life?"
Original Score: Ludovic Bource, "The Artist," B-: Do you think the orchestra doesn't want to play their own off the stage early?
Original Song: Bret McKenzie, "The Muppets," B+: The crack about Kermit being shorter in real life was exactly what we wanted from "The Flight of the Conchords" star but then he got nervous and backtracked. Keep it weird, McKenzie!
Original Screenplay: Alexander Payne, Nat Faxon, Jim Rash, "The Descendants": Alexander Payne's speech: B+, nice mother shout out. Jim Rash's stance while onstage: A+++.
Director: Michel Hazanavicius, "The Artist," C: For directing a movie with so much whimsy, we would have appreciated a little more in his speech.
Actor: Jean Dujardin, "The Artist," B: "I love this country!" Conveyed general excitement but the Golden Globe's speech was better.
Actress: Meryl Streep, "The Iron Lady," B: She always gives good speeches but we still think Viola Davis would have given a better one.
Picture: "The Artist," B-: Did they seem tired and a little "Been there, done that," or was that just us?