It's a journalistic issue that has created enormous furor.
Yesterday the cover of the New York Post carried a picture of a man in the path of a train with the headline, "Pushed on the subway track, this man is about to die."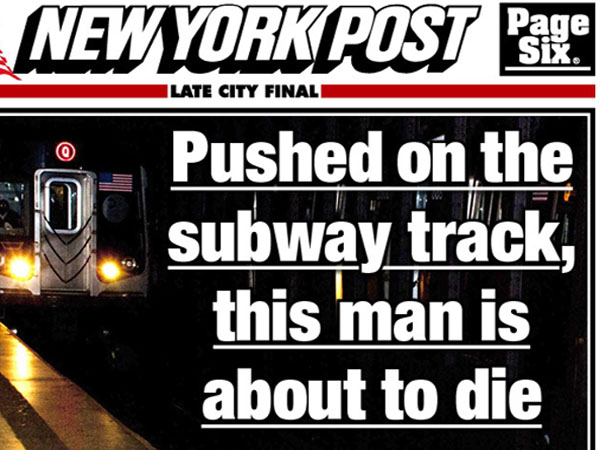 That sparked a fierce debate about the publication of the image, and even more so, about the moral obligation of the Post's freelance photographer who took the picture. Should he have acted to try to save Ki-Suck Han instead of wielding his camera?