'DWTS' recap: Take it off, boys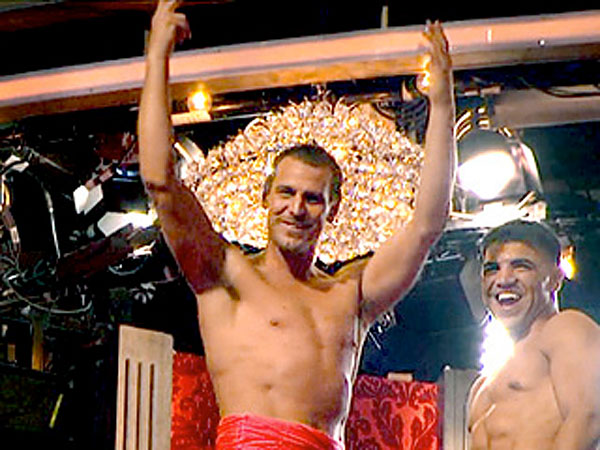 It was shirtless, er, Stevie Wonder night
'DWTS' recap: Take it off, boys

How many tuned in to Dancing with the Stars last night for Stevie Wonder and stayed for the shirtless wonders?
I bow to no dancer in my love for Mr. Wonder, but musically that was rather disappointing. Mostly what you got was the DWTS band doing awful covers of Stevie's songs. And when Stevie did perform, whose genius idea was it to have him duet with country squirt, Hunter Hayes?
Bad music, but good dancing. Two couples drew 29s from the judges. First Zendaya and Val doing the Cha Cha to "Do I Do".
Girl is silky, no? Also scoring high were Kellie and Derek who executed a brisk Quickstep to "Part Time Lover":
Don't know why none of the other couples caught on to the strategy for winning over the judges: You simply select the worst possible Wonder songs available.
Not only was it Stevie Wonder night, it was Ingo Rademacher's birthday. So he and the rest of the male celebs decided to wear their birthday suits. Check out this Team Paso. It's like an outtake from Magic Mike.