Actors, actresses and show hosts react to the nominations for the 65th annual Emmy Awards. The nominees were announced Thursday in Los Angeles.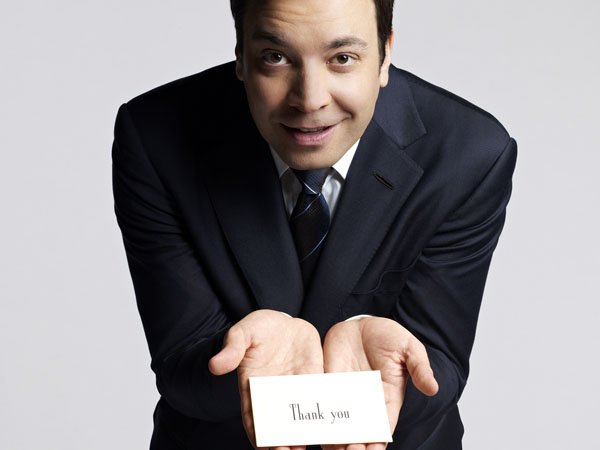 — "Honored to be nominated for an Emmy this morning. Takes the sting away from being snubbed by the ESPYs last night," Jimmy Fallon, on his nomination for "Late Night With Jimmy Fallon."
— "It just goes to show you — good things happen to bad people." — Jimmy Kimmel, on the four nominations for "Jimmy Kimmel Live."
— "I better not finish this cheesecake then," Sofia Vergara, on her nomination for Supporting Actress in a Comedy Series for Modern Family.
(Some context: Her dress split at last year's awards ceremony.)
— "Yer chomoe anhaan. Jin ha Khalaan, shekh ma shieraki anni. (That's "You do honor to me. This is for the Khal - my sun and stars" in Dothraki)," Emilia Clarke on her nomination for Supporting Actress in a Drama Series for "Game of Thrones"
— "I can't begin to express how shocked I am to be nominated with such an impressive group of women. Wow. Now I have to find a dress," Mayim Bialik, on her nomination for Supporting Actress in a Comedy Series for "The Big Bang Theory"
— "This is just amazing! What a way to wake up. I am grateful and honored to be nominated. To have Aaron Sorkin's words lifting me off the ground, to learn from the likes of Jeff Daniels, Sam Waterson, Emily Mortimer, Chris Messina and Marcia Gay Harden and to be playing the fascinating Leona Lansing is beyond a dream. This nomination is like icing on the world's tastiest cake," Jane Fonda, on her nomination for Guest Actress in a Drama Series for "The Newsroom"
— "What's so great about this thing is it's going to bring us all back together. A little family reunion. So we get to come back together and celebrate the time we had together and the work that we did. It's very exciting." — Aaron Paul, on his nomination for supporting-actor in a Drama Series for "Breaking Bad," which wrapped its final season.
— "To be watching an effective politician, although diabolical, he does get (things) done, so obviously it has to be a fiction." — Kevin Spacey, nominated for his leading role as a congressional leader in "House of Cards."
Click here for the full list of nominees.
The Associated Press contributed to this report.