Molly Eichel, Daily News Staff Writer
Queen Latifah made North Philly's own Denzel Austin Thompson quite the happy urban farmer.
Thompson, you might remember from my column, is the teen who transformed a North Philly lot into an urban garden, teaching local kids how to till. Nick Cannon decided to recognize his efforts with a TeenNick HALO Award that came with a prize including a celeb mentor. Thompson's famous friend is Queen, which she will announce on her show, aptly titled "The Queen Latifah Show," tomorrow at 3 p.m. on CBS3.
"Denzel's the one changing the world right now," Latifah said. "It's in his hands and his generation's hands. I'm really proud of him because when the world gets to see people like him, it shows that his generation is not just about texting all the time or doing a crazy dance. They have gifts and abilities, and they're connecting people in a way that no generation will ever be able to do."
Molly Eichel, Daily News Staff Writer
Philly's own Alicia DiMichele and Natalie Guercio will be hanging out with Renee Graziano, Drita D'Avanzo and "Big Ang" on the upcoming season of VH1's "Mob Wives."
DiMichele's appearance was well-known, considering the Daily News' own William Bender investigated the feds' interest in her involvement with hubs, Eddie "Tall Guy" Garofalo. When not being the subject of reality television, DiMichele owns Addiction Boutique, with locations in both Cherry Hill and South Philly.
UPDATE: Ex-"Mob Wife" Karen Gravano was apparently ousted from the show to make way for DiMichele. Gravano's pops, Sammy "The Bull," allegedly orchestrated a hit, ordered by John Gotti, on DiMichele's father-in-law Edward Garafolo Sr. in 1990.
Gabrielle Bonghi, Philly.com
Comedian Sacha Baron Cohen is no stranger to award show pranks (ahem, tossing Kim Jong Il ashes all over Ryan Seacrest), but his most recent antic might have taken the cake.
The Borat star was honored with the Charlie Chaplin Britannia Award for Excellence in Comedy at Saturday's Britannia Awards. Salma Hayek presented the award to Cohen alongside wheelchair bound, 87-year-old Grace Collington, "the oldest surviving actor to have worked with Chaplin in a silent movie." When Sacha got to the stage to accept, Collington gave him a cane that was supposedly a prop used bu Chaplin in the movie City Lights. He took the cane and started dancing around the stage in a Chaplin-like way and while leaning on it, loses his balance and knocked the elderly woman off of the stage; wheelchair and all.
While this was immediately shocking to many viewers, The Los Angeles Times reports that Grace Collington is not a real actress, but was being played by a stuntwoman the whole time – therefore, making the prank a pre-planned event. Apparently the joke was well-received by audience members once they grew hip to what was going on.
Molly Eichel, Daily News Staff Writer
Congrats to 6ABC sports reporter, and expert home run hitter, Jamie Apody who announced tonight that she and husband Paul Coleman are expecting their second son together. The soon-to-be baby will join 16-month-old Tanner.
No word on the new name, but 6 anchor Rick Williams joked that Richard is always a fantastic choice for a moniker.
"Paul and I are so thrilled to be welcoming another little boy!" Apody told me. "Becoming parents last year and watching Tanner grow has been the most magical journey for us, and we just can't WAIT to give him a little brother!"
Molly Eichel, Daily News Staff Writer
Questlove will pull television double duty on Friday, appearing on his regular gig on "Late Night With Jimmy Fallon," and adding "Say Yes to the Dress" to the mix. The episode airs on TLC at 9 p.m.
Questo will join his sister, fellow Philly musician Donn T, as she looks for a dress at the famous Kleinfeld Bridal.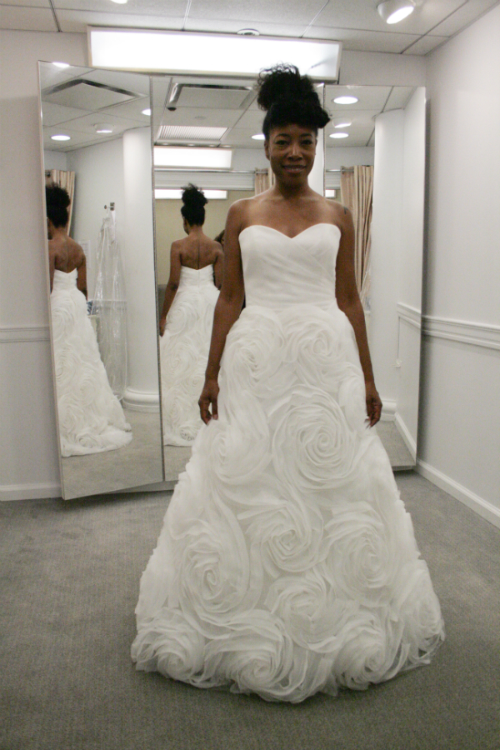 Gabrielle Bonghi, Philly.com
Although actor Edward Norton isn't known for bringing the laughs on screen, he exceeded his duties as host during this weekend's Saturday Night Live.
The dramatic actor graced the NBC late night stage for the first time ever on Saturday. He kicked off the show with a cameo-laced monologue, featuring Alec Baldwin and Miley Cyrus, and kept a decent comedic pace throughout the show's sketches.
But what really stole Saturday's show, and possibly the whole season, was the incredible Wes Anderson-spoof digital short. Although Norton wasn't promoting any particular upcoming projects, he had most recently starred in Anderson's Moonrise Kingdom and will be a character is the director's forthcoming 2014 film, The Grand Budapest Hotel.
Molly Eichel, Daily News Staff Writer
Comedian/"Parks and Recreation" star Aziz Ansari will debut his most recent comedy special, "Buried Alive," on Netflix on November 1 at 12:01 a.m. Ansari filmed the special at the Merriam Theater in April.
Below, Ansari discusses what a world without marriage would be like:
Gabrielle Bonghi, Philly.com
Fans of Leslie Knope and company will be saddened to hear that Parks and Recreation will not be appearing during its regular Thursday night timeslot for a few weeks. The station has just announced that they are making a huge scheduling shift beginning this Thursday, Oct. 24.
In place of Parks, NBC will be airing an episode of The Voice, the following week will be occupied with a Saturday Night Live Halloween special, and lastly a live episode of The Voice on Nov. 7.
According to TV Line, this major shift will help fill the void of recently cancelled Welcome to the Family. The site also reports that NBC will be airing back-to-back episodes of Parks and Rec when it returns on Nov. 12 and 21 so fans can catch up with their favorite folks in Pawnee.