Archive: September, 2012
Ellen Gray, Daily News TV Critic
While carrying an Arizona station's feed of a high-speed chase this afternoon, Fox News showed a man apparently committing suicide.
Fox News anchor Shepard Smith, who'd been doing commentary during the aftermath of the chase (in the clip posted on YouTube, apologized almost immediately, according to ABC News, which reports that the chase, along the I-10 outside Phoenix, had begun with a carjacking.
David Hiltbrand, Inquirer TV Critic
The X Factor brought its travelling circus of auditions to Providence R.I. last night. Things started kind of rough, but picked up. My theory: a lot of candidates circled this date on their calendars figuring they wouldn't face as much competition as they might in a bigger city.
David Hiltbrand, Inquirer TV Critic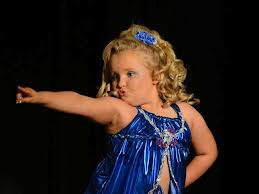 You say you can't get enough of Here Comes Honey Boo Boo, the bizarre, exploitive and sad look inside the Lil Abner lifestyle of America's most famous bumptious, belly-baring 7-year-old beauty contestant?
Dan Deluca
Season three of Treme, David Simon's music filled drama, starts up on HBO on Sunday night. It's two years after Hurricane Katrina and opportunities abound to cash in on the money coming back to New Orleans.
David Hiltbrand, Inquirer TV Critic
How was your weekend, Kelly? We got to find out in the opening skit on Saturday Night Live as the show spoofed the sunny new morning team on Live! With Kelly and Michael.