Archive: September, 2012
Jonathan Takiff
Dish Network delights in offering bargain price satellite TV service and innovative features (like auto recording of prime time network programming and "Auto Hop" commercial skipping) that please customers and vex rivals. Now it's hoping to do more of the same with dishNET Broadband - a high speed satellite delivered broadband service available nationwide October 1 starting at $39.99 a month.
The initial marketing thrust will be to the 14.5 million underserved rural and outlying suburban residents who have to settle for DSL or worse, "dial-up" internet service. To get that lowest price $39.99 a month deal, you'll have to bundle the web works with a Dish satellite TV subscription package (others pay $10 more).
The basic price promises at least a 5 megabits per second download and 1 Mbps upload speed with 10 gigabytes of content per month before automatic capping (slowing of the service) kicks in. Sandvine Intelligent Broadband Networks estimates median household broadband usage is 10.3 GB per month.
Jonathan Takiff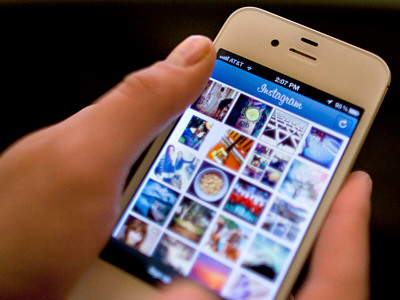 The first iPhone 5 reviews are in. And they liked it, they really liked it.
"Finally, the iPhone we've always wanted," hails CNET, "in a top-to-bottom redesign that is sharp,
slim and feather-light."
"Apple has chiseled the smart phone to near-perfection," froths MG Siegler of Techcrunch.com.
Jonathan Takiff
While Nintendo has been previewing its' innovative dual screen Wii U game system for two years, the Japanese game giant has finally made it real - announcing pricing ($300-$350) and availability (November 18) for the system.
The basic Wii U package includes both a console (which also plays conventional Wii games) and a snazzy tablet sized touchscreen GamePad controller used in conjunction with what's happening on your big TV. In some games, multi-taskers will discover hidden tools on the tablet screen or get an overview map of a course not visible on the big TV. On Activision's "Call of Duty: Black Ops 2," one gamer can play on the big screen while a rival works moves on the tablet screen – much better than a split-screen setup when it comes to surprising your opponent.
Nintendo's tablet peripheral also can be enjoyed as a stand-alone game player, when other family members insist on using the big TV for actually watching television shows which, ironically, they might have first discovered on the Nintento TVii guide service that's coming free with a Wii U.
Jonathan Takiff
Have you hit the fatigue wall on Apple iPhone 5 and iPod news? Uh, me too. So let's try to make this brief.
Just out from the Apple press conference in San Fran is the not-so- surprising official announcement of the iPhone 5 - preorders start Friday, product ships a week later (Sept. 21). Of course the 5 is more powerful and exciting – starting with a larger 4-inch (versus 3.5 inch) Retina display and new A6 central processing unit. The CPU boasts twice the data and graphics processing power of its' predecessor, yet is downsized 22 percent compared to the A5 and is more energy efficient. Most notably, standby time in the phone has been increased from 200 hours to 225, and with the new dual band WiFi wireless receiver users can stream 10 hours of data, versus nine for single band Wi-Fi on the 4S phone.
And yes, Virginia, the iPhone 5 will run worldwide on those new and faster LTE networks (as well as GSM and CDMA). LTE has been rolling out in the U.S. from Verizon, AT&T and newly Sprint.
Jonathan Takiff
Pictures of accessories for Apple's new iPhone have already leaked, several hours before the mobile phone's official announcement.
Be still my heart.
Code named "Lightning," says 9to5Mac, the new iPhone connecting/charge cord features a smaller, simpler plug interface to the phone, allowing a slimmer device profile and purportedly transmitting data quicker. New iPhone earphones, called "Earpods" promise to hold in place better and deliver improved sound.
Jonathan Takiff
Don't be surprised if Simon Cowell starts wearing headphones on the new season of "X Factor" premiering Wednesday at 8 p.m. on Fox. Today, Sony Electronics unveiled a very posh and pricey ($299) personal music maker dubbed "X Headphones" created "in collaboration" with Cowell and his Syco Entertainment company - a partnership between the producer/TV judge/record exec and Sony Music Entertainment.
Following in the wake of celebrity headphone endorsers Dr. Dre, 50 Cent, Ludacris, Lady Gaga, Quincy Jones and the estates of Bob Marley and Miles Davis, Cowell says he's jumped into the game with Sony "because I simply wanted something better than what is in the market today. I've tried them all, literally every single one. Sony and I set out to create the best headphone in the world. We are absolutely blown away by these. With the X Headphones, it's like being in the recording studio when the records are made. The sound is that clear."
Popping out visually with distinctive aluminum headbands, swivel mechanisms and end caps, the large though folding X Headphones also promise a full soundstage with lots of bass, thanks to huge 50 mm drivers and pressure-relieving memory foam ear pads that conform to each user's ears to seal in the sound.
Jonathan Takiff
What were your favorite moments of the Budweiser Made in Philadelphia festival? For me – cool stuff happening both on stage and off.
Most revelatory on the official show schedule were performances by Latin popster Prince Royce (ready for a major crossover) and rockin' bluesman Gary Clark, Jr. – a stylistic blend of Stevie Ray Vaughan and Jimi Hendrix. Clark was treated to showcases on both Saturday and Sunday.. At the second, he was provoking Bruce-like crowd shoutouts of "Gary, Gary, Gary."
Lucky me also got to tag along on a pre-festival Philadelphia Studio Tour staged for visiting media (Vibe, Gawker, HipHopUpdate, etc.) by folks at the Greater Philadelphia Tourism Marketing Corporation. In retrospect, I'm thinking, it'd be really cool to offer similar visits to non-alligned tourists (and interested locals), maybe as part of a larger "Inside Philadelphia" cultural tour package.
Jonathan Takiff
Is Bruce Willis really suing Apple over iTunes music ownership rights?
The oft loose-with-the-truth Daily Mail newspaper in London first reported the story over the weekend, claiming the actor, sometime blue-eyed soul singer and longtime iTunes user "is said to be considering legal action against technology giant Apple over his desire to leave his digital music collection to his daughters" Rumer, 24, Scout, 20 and 18-year-old Tallulah. (Willis also has a newborn). The piece suggested that Willis was investigating the establishment of a "family trust" to maintain rights to the downloaded music, sure to include lots more than Willis' own pair of Jersey-soul albums.
Today, though, Willis' wife Emma Hemming-Willis tweeted that it's "not a true story."