Archive: August, 2012
Jonathan Takiff
Philadelphia-based Stream TV Networks is hoping for some attention at this week's giant IFA electronics show in Berlin.
Sony has already stolen a lot of the thunder with the introduction of its 84-inch 4K TV - an LCD panel that delivers four times the resolution (3840x2160 pixels) of today's "Full HD." How good is that? So capable that Sony is willing to deliver the model with simple, non-powered passive 3D glasses. Even in that compromised 3D mode the XBR-84X900 will still deliver a 1080 line image – at a staggering $30,000 introductory price.
Panasonic and Japanese national broadcaster NHK (which funds a lot of the nation's tech development ) are at IFA with a 145 inch 8K "Super Hi-Vision" technology demonstration. When first commercialized, that set will probably cost more than most people's homes.
Jonathan Takiff
There's a good reason or three to load Foursquare on your mobile phone, if you're heading off to the Budweiser Made in America festival on the Ben Franklin Parkway this weekend. Also reasons to be sitting by your computer, if not.
Loading the Foursquare app will earn special perks at the festival. On arrival, sign in to the app and (with its' location detection) you'll then be able to unlock a special Made in America Foursquare badge to flash for special perks.
Eric Smith
As I stroll into National Mechanics, the Old City gastro-hub for Philadelphia's geeks, I immediately spot Ray Merkler sitting at one of the tall tables closest to the entrance. His head is down, eyes darting back and forth from his iPhone to his iPad. When I approach his table and say hello, he looks up, smiles, and promptly turns off his iPad and places his phone, face down, on the table.
"Can I invite you to stack phones with me?" He asks, gesturing to his facedown iPhone.
I pull out a barstool and sit down, looking at him quizzically as I take my iPhone out of my pocket. He grins as I place it down on the table.
"I was having dinner with some developers, when Dain Saint from Cipher Prime introduced this to us," he says, picking up my iPhone and placing it on top of his. "He said that he wanted to have a real conversation. I've been stacking phones ever since."
It's this sort of personal attention and focus that Merkler has poured into his debut title, Fortress, which launched in the Apple iOS store on August 2nd. But this launch hasn't come without its challenges. A member of the Philadelphia chapter of the Independent Game Developers Association (IDGA), Merkler has struggled for years with bipolar disorder, and had to fight with his mental illness for four years while developing his game.
But what is Fortress?

Fortress is a strategy card game designed to be played with a regular deck of playing cards. In the game, the deck is divided up; Ace through 6 go into your 'die' stack, and they take the place of a traditional six sided die. It's your D6. Anytime you need to roll, you draw a card from the die stack.
The other cards? Those are your soldiers.
Each player picks a King from the deck, and they have to defend that king while attacking their opponents. You do that by building up a fortress (the name of the game!) with your royal guard, which get attack and defense bonuses based on your roll. Different suits have different bonuses to attack and defense, if they match their can be a bonus or a penalty… there are a lot of strategic elements squeezed into a simple deck of playing cards.
"Most card games like Magic: the Gathering or Pokémon," says Merkler, "are won by the person who is the wealthiest… or has the richest parents. It's the kid with the Dad who loves the game, buys them the cards, and sets up their deck for them."
In the game of Fortress… everyone's on the same playing field.
When asked how he came up with the complicated concept, Merkler laughed. "Like all great ideas, it came from crippling boredom."
Fortress began seven years ago, in Merkler's cubicle at his former job. With nothing of interest to do, he decided to kill some time with a deck of cards… and made up a game. Fortress was born as a physical card game in a cubicle, which ironically, is likely where a lot of handheld iPhone gamers will end up playing it, killing time with this seemingly simple, yet complex, strategy game.

"I hit more than a few points where I didn't want to work on it anymore," says Merkler. "I didn't realize it back then, but that's just a part of the creative process. I realize now. You hit those humps and you just need to get over them."
However, growing accustomed to the ups and downs of the creative process wasn't the only obstacle Merkler had to overcome. Merkler suffers from bipolar disorder, and has struggled with mental health issues for years. From medication to meditation, he's sought every solution to manage his condition, including cathartically writing about it on the Hindrances to Progress (his company) blog. By sharing what he's been going through in an open forum, he hopes to inspire others with a similar disposition.
"A big part of depression is self confidence," says Merkler. "You're consciously and self consciously telling yourself you can't do this, you can't do that. You have to remind yourself… yes I can. To hang on. Dealing with depression isn't a battle. Battles end. It is a journey, an experience. With mental health issues, you have to be able to cope with anything. It takes a lot of discipline and willpower, but it can be done."
And he isn't in it alone. Ray's loving wife, Melissa, has been there through it all, supporting him during the development process. When they moved to Haddonfield, the stress of the move was rough on Merkler. And in an effort to make space in their new home, he decided to donate all his Nintendo and Super Nintendo games to the Digital Game Museum in Sunnyvale, California.
"Somehow, Mel managed to sneak my copy of the original Super Mario Bros. out of the packaging before I shipped everything," Merkler says, smiling. "When I woke up the next morning, there was a framed shadow box with the game mounted inside it. I burst into tears immediately. It was the first video game that was actually mine. In fact…"
At this, Merkler rolls up his sleeve, revealing a bright orange pixeled box with a question mark on it, with green vines stemming from the top, wrapping around his bicep: A Super Mario Bros. brick block, with a beanstalk and piranha plant head at the end.
Despite the return to classic strategy gaming with Fortress and his Super Mario Bros. inspired ink, Merkler isn't entirely old school. From modern console games like Skyrim to Viva Piñata ("What? It's a charming freaking game!" - Merkler) and handheld iOS titles like Minomonsters, he finds joy and draws influence from a little bit of everything.
"IGDA Philly is great," says Merkler. "I go to the meetings three or four times a year. A lot of people involved are students from Drexel or Penn. It's great for them and great for developers looking for people that are hungry for experience."
"Philadelphia's at a point where a lot of studios are releasing games," he continues. "Final Form Games had Jamestown and Cipher Prime is at the point where they're practically prolific. Will [Stallwood from Cipher Prime] is an unbelievable designer. I'd love to say I don't know how he does it, but I do know. Relentless practice."
Relentless isn't a word I'd use to only describe Stallwood though. Four years and a completed game later, Merkler is well deserving of the title as well. While his one-man development company might be named Hindrances to Progress ("I liked the idea of naming my company after what you're using games to do"), Merkler hasn't let anything hinder his.
He's broken out of his own fortress, and given the gaming world something special; a unique strategy game unlike anything out there, complete with charming artwork, an intuitive interface, and fantastic music.




Jonathan Takiff
OK, tablet converts. When's the last time you took out your trusty old Windows-based laptop to read email or search the Web? A week ago? A month ago? Hmm, that's what we thought.
Still, you might be interested in the good deals Microsoft will be offering to upgrade to its' new, slicker and more efficient Windows 8 operating system.
So, also, will us workhorses (and old school computer-ites) who dutifully tap it out daily on a Windows machine.
Jonathan Takiff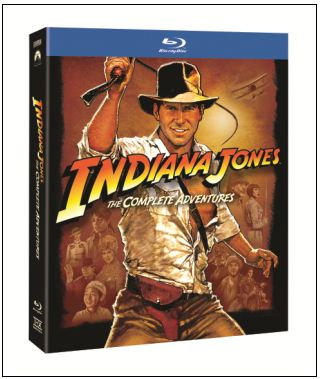 With a lot of hooplah, the home video release of "The Hunger Games" pulled out passionate purchasers this weekend. And an upcoming theater promotion for the long overdue "Indiana Jones" Blu-ray box set is likely to create a buzz. Still, the future forecasts for home video movie viewing are sending major players like Redbox and DTS scrambling for higher ground.
Diehard devotees were out in droves for the DVD and Blu-ray releases of "The Hunger Games" on Saturday night at midnight. A number of party-throwing retailers reporting complete sellouts of inventory, said www.comicbook.com. But when Gizmo Guy checked the inventory at my South Philly Target store last night, the shelves were freshly restocked, including for the Target-exclusive 3 disc Blu-ray/DVD/Ultra-Violet copy Collectors Edition (about $25) with extra-extras about the making of the super-popular film and book series.
Lucas Films and Paramount are hoping to stir up similar excitement for the overdue high def boxing (and Sept. 18 home release) of "Indiana Jones-The Complete Adventures Blu ray." Three days earlier, AMC theaters will run an "Indiana Jones" marathon on 69 screens across the country. Locally, you can dress the part and hop the globe with the world's most adventurous archeologist in all-day affairs (starting at 10:30 a.m.) at AMC Cherry Hill 24, Neshaminy 24 and Plymouth Meeting 24. The $25 admission includes some commemorative items and a $5 kick back to your AMC Stubs account.
Jonathan Takiff

Food Network, Moore College and Apple are on our radar screen today, for tech news with a Philly twist.
Eat Better, Locally: "Food Network - On the Road" launched today as a free app for iPhone and iPad. Using the device's GPS for location, the app quickly summons up recommended dining places (including food trucks!) and dishes of merit available just a short walk or ride away. From our new Market St. office location, we were urged first to visit Delilah's at the Reading Terminal Market for the award winning Mac and Cheese. Too bad the place closed in March! Also in the (relative) hood was Good Dog Bar and Restaurant at 224 S. 15th St. as featured on Diners, Drive-ins & Dives. Users can also find and save food spots to visit based on chefs, style and other locales. You're supplied with addresses, phone numbers, directions, ratings reviews and those ever popular food porn glamour photos.
Can't Beat 'Em, Join 'Em?: Apple has been unable to convince the HBOs and ESPNs of the world that their channels should be made available a-la-carte (bought one at a time) on an Apple TV device. So now Apple's going to the middlemen - cable giants starting with Philadelphia based Comcast and Time Warner - to try and persuade them to allow cable channel tuning capability on a newfangled Apple TV set or set-top box, reported the Wall Street Journal this morning. Of course the same gizmo would also go to the iTunes store and other internet sites. ironically, Apple's arch rival Samsung has shown prototype "Smart TV" sets at CES the past two Januarys that could do just that - eliminating the need for a separate set top box in each location. In a whole house video set up, that makes for an attractive and economical proposition for a cable or satellite TV provider. (Samsung prototype sets working with Comcast, Xfinity and DirecTV services have all been shown.) But Samsung demonstrates a lot of sexy stuff before the tech is fine tuned for public consumption - this being a (still unfulfilled) case in point. Will the foxy Apple now beat Samsung to the punch. luring the big chickens of cable land into their den? Uh, wouldn't count on it.
Jonathan Takiff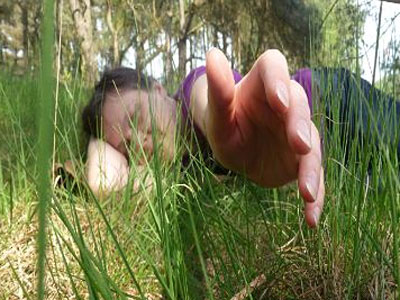 Philly-based "3-D TV-Without-Glasses" innovator Stream TV Networks, Inc. will be sharing its "biggest technological announcement" with the world at the giant IFA electronics show in Berlin next week, said CEO Mathu Rajan. But as a locally-based company, how could he and they not give Gizmo Guy the inside scoop?
Stream TV Networks, Inc will be touting a technology partnership with Hisense - the "leading TV brand in China" - for a range of televisions and other products using Stream TV's Ultra-D (3-D without glasses) hardware and software. "The technology can be ported to displays in practically all sizes," said Rajan. "We are starting with a 42-inch TV then a 46-inch and products like tablets, laptops, smartphones and PCs thereafter."
While Americans have wavered on 3-D, in large measure because of the need to wear those dern glasses, the technology is being totally embraced by the Chinese populace and will be pushed with Ultra-D's glasses-free ("auto-stereoscopic") tech through Hisense's 1,000 China stores. "Avatar" (finally being widely released in 3-D Blu-ray in the U.S. on October 15) is the biggest grossing film in China, with $208 million in ticket sales. 7,000 of China's 11,000 screens are 3-D capable. In the provinces, the tech is there from day one when the first movie theater opens. "They're skipping the 20th century and going straight to the 21st," noted "Avatar" director/advocate James Cameron in a recent interview.
Jonathan Takiff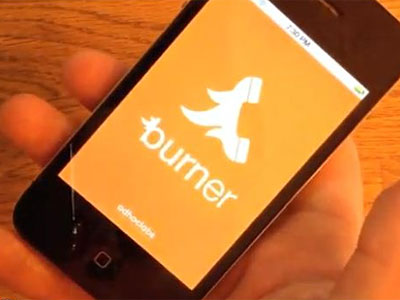 Is Burner a great new iPhone security tool for "dating, buying and selling online and posting via social media," as parent company Ad Hoc Labs is now touting? Or will it find most use among the criminally minded - to pull scams and carry on illicit trade without leaving a trail?
Burner loans you an extra, temporary phone number with a local area code that you can then use and share with casual contacts. Like that one night stand you fell on at the bar, an overzealous job applicant or someone you're selling merch to on Craigslist. Available here, the app costs $1.99 and is good for 20 minutes of voice time, 60 text messages or seven days, whichever passes first. If you have a pang of conscience, still want to keep in touch with those new contacts, you can thereafter buy more credits to keep the number active.
But come on guys - the Burner app name-checks the slang term for prepaid, disposable cellphones toted (and then dumped) by drug dealers in "The Wire." So what are we really pushing here?