Archive: June, 2012
Jonathan Takiff
While the Nexus Q Streaming Media Player and Nexus 7 tablet aren't even 24 hours old, reviewers have already rushed to judge Google's forays into the consumer electronics world.
Lucky attendees at the opening of Google I/O developers conference yesterday found both products in their takeaway goodie bag. Several rushed back to the office or hotel to play.
The 7-inch screened Nexus 7 tablet has instantly been judged a better deal at $199 (in 8GB form) than the similarly-sized but now relatively old tech Kindle Fire.
Jonathan Takiff
The first iteration of Google TV was panned by reviewers and provied to be disastrous for hardware developers Sony and Logitech. Will a new, improved Google TV fare better?
First demonstrations of the finished 2.0 tech will be staged at the Google I/O developer conference opening tomorrow in San Francisco. But jumping the gun, Sony and Vizio have already announced new Google TV set-top boxes (and in Sony's case, also a Blu-ray player) designed to turn existing televisions into Smart TVs. All to browse websites (via Google Chrome), search for streaming movies, locate favorite TV shows and (in Vizio's case) play games, too.
"The primary change" (from generation one) "is how the viewer interacts with the Google TV platform," said a Sony spokesman. Remote controls for the new Google TV products signal the circuitry via Bluetooth radio signals rather than infrared light, so you don't have to be pointing the remote at the screen while entering commands. The front side of the remotes (Sony's is slimmer/sexier looking) feature a touch pad for point and click, scroll and drag and even pinch-and-pull operations. The backside has a full QWERTY keyboard to simplify searches for sites and entertainment.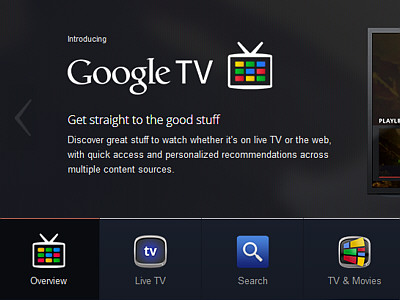 Jonathan Takiff
"Will you still need me, will you still feed me, when I'm 64?" sang the Beatles on the landmark "Sgt. Pepper's Lonely Hearts Club Band." They could have been referring to the medium that made them mega-stars, the long playing vinyl album, which yesterday turned 64 in better shape than anyone could have imagined. Will other tech products achieve such enduring "traction"?
Vinyl Crunch: RCA actually developed the first vinyl long playing album spinning at 33-1/3 RPM in 1931, points out Wired magazine in a celebratory posting you can read here. But little things like the Great Depression put the project on the back burner. So it's Columbia Records chief engineer Peter Goldmark who now earns all the credit for fine tuning and commercializing the vinyl album in 1948 - and even for trademarking it as the "LP."
Today, vinyl continues to rally followers young and old for its form and function. "My teenage daughter only listens to vinyl," shared super talent publicist Liz Rosenberg (whose clients include Madonna, Michael Buble and Melody Gardot) in a recent chat. Clearly that kid has access to all media. Some devotees think the LP may even outlive the CD. Gizmo Guy wouldn't go that far.
Jonathan Takiff
Were you in mourning when the amazing "Reading Rainbow" TV show called it quits in 2009 after 26 years of service? Grown up you and your own kids can now delight in RR's return as a super spiffy iPad app/subscription service. . . and in a deliriously funny song parody that could prove the novelty hit of the summer.
Rainbow App-titude: Hosted, as was the public TV show, by LeVar Burton, the eye-candy rich iPad app (launched this morning) offers access to hundreds of books from noted children's book publishers. You can see Burton present the app below. There's the user option to read or have the story read to you at your own pace. Just tapping or swiping the screen moves the page -easy for kids as small as three.
Lots of the colorfully illustrated stories also feature hotspots you tap to animate. This morning, I had"Hello Baby Beluga" waving his fin and disappearing/reappearing at different spots in the ocean. Can't wait to share this with the kid-lets!
Jonathan Takiff
Microsoft took the wraps off its long-awaited new tablet computer today. Make that two, both called Surface.
Both are built around a high definition 10.6 inch "optically bonded" (for extra clarity) screen. One model runs on Windows 8 Pro, suggesting good compatiibility with programs for Microsoft's new desktop/laptop OS. There's also an equally up-to-the-minute Intel Ivy Bridge Core i5 Processor driving the show, plus 64 or 128 GB of storage. Arriving three months after the launch of Windows 8 for PCs/laptops, these models of Surface will be priced in the same range as UltraBook-class laptops (now starting around $750.)
The other, slightly smaller and lighter Surface will introduce a mobile minded Windows RT operating system and uses the same breed of energy sipping ARM-based processors found in rival tablets and smartphones. It will arrive sooner than big bro, in 32 and 64 GB varieties, also packing an RT version of thr Office Home & Student suite and priced "competitively" with other tablets. So we're guessing $600 and up. (See the specifications for both Surface tablets - PDF.)
Jonathan Takiff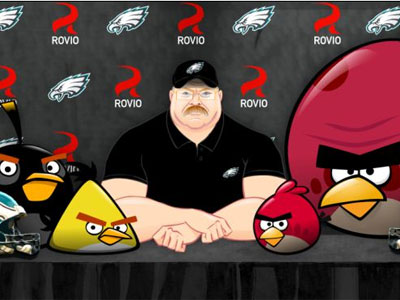 In a marriage made in sports aviary heaven, the Philadelphia Eagles today announced a marketing partnership with Rovio Entertainment, creators of the world's most popular casual video game "Angry Birds."
Here's the video of a cartoony Andy Reid, announcing the signing of five squawking free agents - four of whom look just like feathery feuders from the game. The fifth - named the "Mighty Philadelphia Eagle" - oddly couldn't make this morning's virtual press event, but will be on hand for the start of the 2012 season - and maybe a customized/purchasable Eagles version of the game app?
We were hoping for announcement of an Angry Birds Fan game character, too. Maybe he'll pop up later, if the season doesn't go so well.
Jonathan Takiff
The battle of "over the top" boxes heated up this week, with new enhancements for Western Digital and Roku media players bringing far away content to your TV.
You Can Take It With You: The ability to watch every channel (and recorded show) that's on your cable or satellite box on an unconnected TV (near or far away) is the most significant improvement to Western Digital's TV Live and TV Live Hub media players ($99.99-$199.99.)
To pull off the feat, you must also buy and connect a Slingbox Solo or HD Pro Player ($120 and up) to the cable/satellite receiver and your home internet network. Signals are then sent through the interweb to the WD box, likewise linked (in wireless or wired fashion) to an internet provider. You do lose a bit of image resolution in the process, though the shows are still quite watchable with DSL or better "high speed" broadband connections.
Jonathan Takiff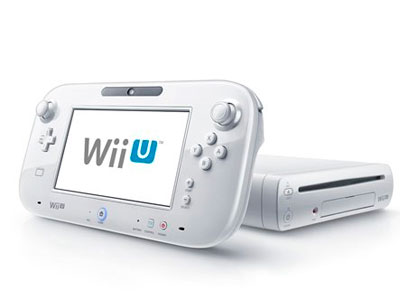 You don't have to introduce a new game platform to create a big buzz at E3. A clever app or novel piece of software can still do the trick at the gaming show, as first Microsoft and then Sony demonstrated yesterday in Los Angeles.
Multimedia Muscle Flexing: Sure, Microsoft had new mass appeal games to preview - including eternally popular first-person shooters like "Halo 4" (coming Nov.6), a Kinect voice play-enabled "Madden NFL 13" (Aug. 28) and a wacky parody of gaming from Messers. Parker and Stone - "South Park: The Stick of Truth" (March 5, 2013).
But the biggest "take away" was the SmartGlass application, which will offer Xboxers the chance to use their console in conjunction with Windows 8 and Windows phone devices, as well as Apple iPads and Android devices to make "movies more immersive, music more engaging, games more interactive." In that last instance, the app brings some of the same functionality to Xbox 360 that Nintendo is championing with the new, tablet+TV screen Wii U system formally introduced today. What a coincidence!