Archive: March, 2012
Jonathan Takiff
As if Rupert Murdoch's News Corporation wasn't taking enough heat for its phone hacking scandals, now all Britain is a buzz that the megamedia corporation also brought down a rival satellite TV operator by dirty pool tactics.
Reported last night on the BBC program "Panorama," the News Corp-owned software security company NDS allegedly cracked and then spread the smart card security codes of a satellite TV company called ONdigital which was a rival to the News Corp-co-owned BSkyB (short for British Sky Broadcasting.)
Sources of their information are the German hacker Oliver Koermmerling, who says he cracked the code for NDS, and Lee Gibling, operator of the pirate website The House of Ill Compute (THOIC), who says an NDS operative paid him to distribute the security codes on line so other hackers could make and sell counterfeit smartcards to pirate ONdigital's signal.
Jonathan Takiff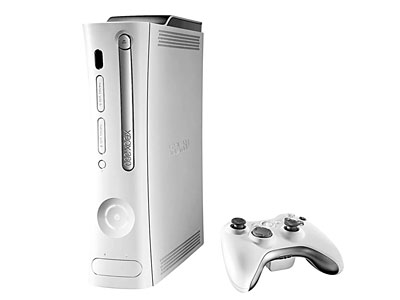 While the Xfinity TV video-on-demand application for Xbox 360 hasn't launched as yet, a new FAQ posted on the Comcast website suggests it's coming very soon. And that terms of use will be pretty sweet for subscribers (though also a thorn in the side of content competitors - see the "update" below.)
Essentially, the app turns your Xbox 360 game system into an additional receiver for Xfinity video content that's streamed over the High Speed Internet portion of your Comcast "double play" service. To make it all work, you have to subscribe to both Comcast's Xfinity TV and High Speed Internet, as well as Microsoft's Xbox Live Gold which costs $99 a year.
No live (or "linear," in cable-speak) TV shows will be available through the app, at least at launch. But there will be "thousands of TV shows and movies" to chose from - many free, some for rental.
Jonathan Takiff
Been thinking about swapping your clunky winter (or "all-season") tires for a sleek set of summer treds more fashionable and sporty? Now's the time to do it. And TireVan, recently arrived in the Delaware Valley, sure makes the process easy - doing the job where you live or work.
As the name implies, TireVan technicians show up with a truck fitted with state-of-the-art gear from automotive service equipment maker Hunter Engineering.
Even the fanciest rims are protected from scratches with their "no violence" system for dis-mounting and re-mounting of tires. TireVan also has computerized equipment for dynamic balancing, of course, plus an optional fine tuning "Road Force" balancing system which puts low profile, high performance tires under a load to simulate actual driving conditions and set up the best vibration-elimination alignment. The benefits are characterized as "like noise-cancelling headphones for tires."
Jonathan Takiff
Elsewhere on our site today, you can read John Timpane's appreciation of "Casablanca" sparked by its one day theater showings today. But if you can wait until next Tuesday, you can bring home this classic film romance in a super-sized 3 disc Blu-ray + DVD box loaded with extras.
Occasioned by the 70th anniversary of the film's debut (actually Thanksgiving Day, 1942, pushed up by a few months because the allies had just landed at Casablanca), both the theatrical and home video versions are built on a pristine new 4K digital restoration.
On a high definition TV set with good contrast, the play of light and shading in this new black and white rendering (no colorization!) is gorgeous. There isn't a speck of dust or scratch to behold, not like the well-worn 16 mm film print I used to screen in my college gig at a campus coffeehouse at Penn. ("Casablanca" and Marx Brothers classics always packed the house.)
Jonathan Takiff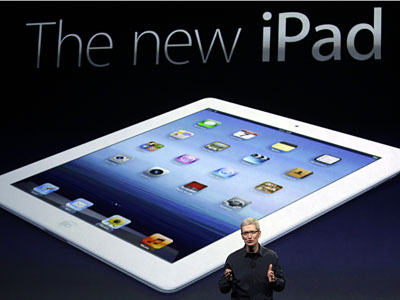 You've heard the new iPad is a hot seller - moving 3 million units worldwide in its first weekend of sales.
But some of us early adopters have found reason to be concerned about the temperature. Under some circumstances, the new iPad itself runs super hot.
I felt the heat on Saturday, sitting in the passenger seat as my wife steered us towards the Holland Tunnel and New York city. We had just two hours to kill before getting to the theater (the stage adaptation of "Once" - totally charming) and needed to find a place for lunch near our favorite downtown parking garage. So I was searching for Soho-area restaurants on the iPad, clicking on this foody site and that, deploying the on-board 4G LTE chip and service of Verizon. The connectivity was blazing fast, truly "in a blink." But after half an hour of this constant searching and page loading, I realized the iPad had grown not just warm but really, really hot.
Jonathan Takiff
A bigger and better 2nd annual Philadelphia Science Festival will be exploding all over town next month, with more than 75 events planned over a 10-day period to spark inquiring (and newsy) minds.
New and nifty for this year's (April 20-29) fest:
* To avoid over-crowding and disappointment, tickets (free or with a charge) will be required for most events. The most notable exception is the big (80 exhibitor strong) April 21 outdoor Science Carnival on Logan Circle. You can find out all the who, what, where and whens starting today at the Philly-based TicketLeap site - http://www.philasciencefestival.org/calendar. An updated smartphone app for the iPhone - developed by Festival sponsors Drexel University - is available for download at http://www.philasciencefestival.org/festival/smartphone-apps.
Jonathan Takiff
While first brought to the states by Philadelphian Malcolm Bricklin in 1968 and Cherry Hill, N.J.-based these past 25 years, Subaru of America has never been on a roll like it is right now.
Have you caught the new, car-themed April issue of Consumer Reports? It rates Subaru as the number one brand overall, in a report card reflecting on vehicle performance, comfort, utility and reliability. Oh, and the newly redesigned, all-wheel-drive Subaru Impreza and Subaru Forester ranked first in their respective categories - Small Sedans and Small SUVs.
More positive buzz will surely be forthcoming at the New York International Auto Show next month, where Subaru will introduce a high tech electronic safety system for its rides, the likes of which has been only available to date in luxury cars from Mercedes Benz, Jaguar and Volvo.
Jonathan Takiff
Video game pros like to remind us that their "interactive entertainment" business grosses more billions worldwide than the film industry, yet earns just a small fraction of the latter's respect. Maybe that will change some with a new exhibit and companion "coffee table" style book premiering tomorrow.
Both titled "The Art of Video Games: From Pac-Man to Mass Effect," the exhibit is being staged by the prestigeous Smithsonian American Art Museum in Washington, D.C., and runs through Sept. 30. In her forward to the companion book, museum director Elizabeth Broun hails video games as "a unique and powerful form of expression, in the same way that photography, film and many other types of art did before them." But as it marks its 40th anniversary, the interactive gaming medium is still in its relative infancy compared with those art forms, she adds, thus has potential for much more, exciting growth.
Designed for us short attention span readers, the well-paced, large format, $40 hardback from Welcome Books features big image screen grabs and short blocks of history and insight on 80 noteworthy games, arranged historically and by console format eras. The tech and graphics evolution takes us from early landmarks of pixelized programming like "Space-Invaders, "Pitfall!" and "Pac-Man" which are kinda hard to argue as great art, to recent beauts like "Shadow of the Colossus," "Uncharted 2: Among Thieves" "Bio-Shock" and the Philly inner-city image grabbing "Heavy Rain" which offer rich, innovative visuals, plus deeply immersive story lines that require gamers to make a moral commitment to save the planet and its good folks.