Archive: October, 2012
Jonathan Takiff
So you're stuck at home and the hurricane of the century isn't really going to get nasty until late tonight. You could keep watching the TV news coverage (yawn) or do something productive and positive with your day. Gizmo Guy has a few ideas.
Work that Netflix subscription: Today's a fine day to plow thorugh a full season of "24," "Freaks and Geeks," the cool new(er) "Sherlock" series, "Psych," "Porlandia" (the Fred Armisen/Carrie Brownstein cult comedy hit) or "Alfred Hiotchock Presents" (in the news again with two movies.) Or you might rally round the tube with the family for classics like "Free Willy" (where the weather's warm and water inviting) or "The Wiz" (Diana Ross and Michael Jackson in another kind of paradise). If you're a music fan, gotta hop to sunny Jamaica with the great documentary celebration of the reggae king (Bob) "Marley" also found on Netflix.
Stockpiling Satellite Content: Nab your TV content via satellite? You might experience some rain fade/lost signal problems in the heaviest waves of Hurricane Sandy's deluge. So to not spoil the evening, download a movie or two to the DVR portion of your receiver now. That content will then remain accesible even if all hell breaks lose (so long as you don't lose power.)
Jonathan Takiff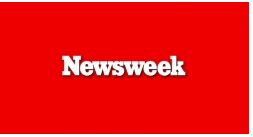 What's the place for a news weekly in today's "24 x 7" news cycle? None at all, concluded the powers that be at Newsweek.
This morning, the venerable 80 year institution announced it will be shutting down the print publication with its December 31st issue and transition to an "all digital format in early 2013," shared Newsweek editor Tina Brown.
Merging content with the Daily Beast web site founded by Brown, the all digital version of the mag will go by the name Newsweek Global and command a paid subscription for access. The combo Newsweek/Daily Beast site now attracts more than 15 million unique visitors a month, up 70 percent in the last year, shared Brown and new CEO Baba Shetty in this morning's memo to staff and the media. And with the ever increasing number and lowered costs of digital platform alternatives – especially tablets from Apple (with a lower cost iPad Mini to be sprung October 23), Amazon, Samsung, Barnes and Noble and Microsoft (momentarily) – the writing is clearly on the wall.
Jonathan Takiff
Tech bloggers' obsession with Apple products came in for well-deserved ridicule on this weekend's "Saturday Night Live."
Posted here by the sometimes Apple-slamming betanews.com blogger Joe Wilcox - an irony unto itself - the bit pits episode host Christina APPLEgate as the host of a fictional "Tech Talk" - digging into the shocking "plethora of glitches and design flaws" in the iPhone 5 with bloggers from CNet, Wired and Gizmodo. (Here is a direct link to the video.)
Echoing the actual picayune palaver turned into poisonous posts, one nerd complains about the innacuracy of Apple Maps and how he's been "forced to use Google Maps in my browser, which is significantly slower."
Jonathan Takiff
Brick and mortar retailers of electronics – Best Buy, Target and WalMart - will be more nimble and price aggressive this holiday gift season, in competing with on-line-only competitors.
To get away from its profitless status as the "showroom" for products which consumers then buy cheaper on the web, Best Buy plans to match prices consumers find on the internet, in select categories. At present, about 40 percent of BB store visitors actually leave with a purchase. "We have a tremendous opportunity to increase that close rate," said company spokesman Matthew Furman.
For its part, WalMart is experimenting with same day delivery of products ordered on-line – a dream shared by Amazon. Haven't seen the latter pull off the stunt, as yet, though a recent Amazon order placed on a Sunday night (10 p.m.) did show up early Monday morning!
Jonathan Takiff
Is it mere coincidence that stealth images of the iPad Mini have surfaced, just as Amazon is launching the Kindle Paperwhite and Barnes & Noble has improved the deal for its Nook Simple Touch eReader with Glowlight?
Readers Rejoice: Reviews of Kindle's first front-lit eReader are likewise glowing, hailing it as best of breed. Its' higher resolution and highly responsive 6-inch capacitive touch screen is so much brighter and whiter and evenly lit by patented "light guide" side illumination that readers will choose to leave the lighting on almost all the time, except when venturing outside, Even then, the battery power is rated for 8 weeks of standby and 30 minutes per day of use between charges. Such staying power is sure to unleash envy from any user of a mere 8-10 hour capacity LCD screen tablet.
On the downside, Amazon has held the price of its new Wi-Fi-only eReader to $119 by cutting RAM memory in half (to hold a mere 1,100 books) and eliminating text-to-voice-translation and an earphone jack. Oh, and you have to cough up an extra $20 to eliminate advertisements and "special offers" and $10 more to get a plug-in AC charger. For starters, the package includes just a USB charging cable.