Archive: April, 2012
Jonathan Takiff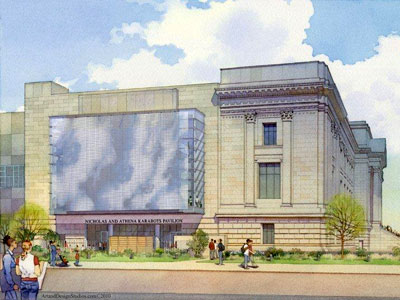 Everybody knows and loves the Franklin Institute Science Museum for its Giant Heart - a fun-house style, walk-through learning experience. Yesterday, we got a sneek peek at Franklin's Brain - a state-of-the-art multi-media exploration of our most complex body part - that will be luring in crowds and sparking imaginations come the Summer of 2014.
Intended to de-mystify some of the complexities of human biology, the exhibit will be formally called Your Brain and is the center piece of a spiffy new 53,000 square foot extension on the south side of the Franklin Institute, formally announced with a ground breaking and comments in the museum's rotunda under the granite gaze of Ben Franklin.
Also boasting a large space for traveling exhibits, a high tech educational center and the latest/greatest in "green" building design (instructive unto itself), the Franklin's new pride-and-joy is to be named the Nicholas & Athena Karabots Pavilion after its most generous ($10 million) and education-minded of funders.
Jonathan Takiff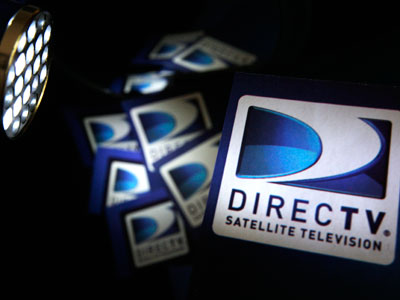 While DirecTV still hasn't settled its differences with Comcast over carriage of SportsNet (sigh), at least Phillies fans will be able to watch the season opener this afternoon on the satellilte service's WPHL-17 feed.
The latter was in doubt until 9 p.m. last night, when DirecTV announced it had made a deal with Tribune Broadcasting for the re-transmission of WPHL and 23 other channels, "just as the baseball season is about to start." Also in the Tribune stable - and blacked out from the DirecTV service since Saturday - are the nationally fed WGN (home of the Chicago Cubs and White Sox), New York's WPIX (the Mets channel) and WDCW in Washingon, D.C. where the Nationals do their thing.
Despite the peace agreement, DirecTV still took shots at the Tribune company, suggesting "it's unfortunate that Tribune was willing to hold our customers hostage in an attempt to extract excessive rates, but in the end we reached a fair deal at market rates similar to what we originally agreed to on March 29."
Jonathan Takiff
Google launched a major upgrade of its globe-hopping virtual-art-museum project this morning. Our Philadelphia Museum of Art earned some "props."
First introduced last year with 17 museums in nine countries contributing 1,000 high resolution images (almost all paintings), the Google Art Project now invites on-line visitors to view paintings, sculpture, photographs and even street art from 151 repositories in 40 countries - from the National Gallery of Modern Art in Delhi to the White House in Washington, D.C.
The latter also offers Google's very cool 360 degree Street View feature - allowing a gawker to circle a room then zoom in on stuff that catches your eye - like the side-by-side portraits I spotted this morning of Jimmy Carter and LBJ.
Jonathan Takiff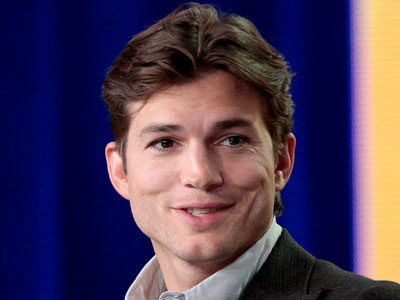 The April Fools Day leak that Ashton Kutcher has signed to play Steve Jobs in a bio-pic appears on the up-and-up, unlike other "news" on Apple.
First reported yesterday by the (up-for-sale) show biz chronicler Variety, Kutcher will start filming the Jobs story in May, after the "Two and a Half Men" series shuts down for the season. Ashton's physical resemblence to Jobs in the latter's hippy-youth clearly was the clincher.
This is not the Sony Pictures-backed Jobs opus using Walter Isaacson's authorized biography. Rather it's an "indie" project from Five Star Institute focusing more narrowly (maybe for legal reasons) on the early years when Jobs was co-founding Apple in a garage with Steve Wozniak and Ronald Wayne.