Jonathan Takiff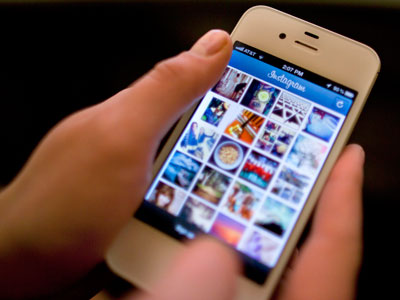 Did Facebook buy Instagram to prevent a serious patent infringement suit?
Just a month after announcing its intent to buy the social photo site for a cool billion bucks, Facebook today launched a new application for iPhones (3GS and forward) and the iPod Touch called Facebook Camera that performs many of the same functions in similar fashion.
This dedicated app offers Facebook users a feed focusing solely on pictures. It lets you upload or download a bunch of images at a time, super fast, and at much higher resolution than the conventional Facebook app allowed. You can then scroll down a single feed to see all your friends' photos, even if they're coming from different apps.
Jonathan Takiff
We should all hit the pause button for a second for Eugene Polley, a tech innovator often called the czar of zapping, father of the couch potato and first beach boy of channel surfing.
Polley, who died of natural causes on Sunday at age 96, was best known as the inventor of the first wireless remote control for television, during his long stint working for Zenith Radio Corporation (now called Zenith Electronics and a subsidary of LG Electronics).
His brainstorm was a space age styled zap gun that sent light signals to four photo cells placed in the corners of the TV screen. "A flash of magic light across the room (no wires, no cords) turns the set on, off or changes channels . . . and you remain in your easy chair," touted an advertisement for the device, a feature of Zenith sets from 1956 forward priced at $149.95 and up.
Jonathan Takiff
If you travel, your high speed Internet account may have just gotten more useful. This morning, five major cable companies - Bright House Networks, Cablevision, Comcast, Cox Communications and Time Warner Cable - announced a joint partnership to enable free access to local WiFi hotspots for customers of any participating provider.
To simplify access, a new unifying network brand "CableWifi" has been created for subscribers to identify on signage at available locations, sending the message "This hotspot's for you." At first, they'll sign on with the same credentials used on home turf. In a few months, users will be able to have their devices auto-connect to the internet whenever they're located in a "CableWiFi" zone, for free e-mailing, photo sharing, web searches, gaming, etc.
The system actually expands on a 2010 WiFi sharing agreement between Comcast, Cablevision and Time Warner Cable that covered Philadelphia, New Jersey, New York City, Long Island and Connecticut. The hotspot sharing will now grow to more than 50,000 locations with added service areas of Bright House Networks and Cox Communications.
Jonathan Takiff
Today's free at noon concert with Norah Jones, Willie Nelson and Brandi Carlisle (broadcast on 88.5 FM) is the most visible event of this week's "Non-Comm" non-commercial radio conference. But for Gizmo Guy, there was lots more to take away from media guru Pal Marszalek's "Digital State of the Union" address yesterday.
Formerly music programmer for VH1 and high profile radio stations WXRT and KFOG, Marszalek is now managing partner of Media Mechanics, which works with brands like Starbucks/Sirius XM, the Sierra Club and the non-partisan, globe hopping Radio Free Europe/Radio Liberty. He counseled the non-commercial broadcasters to embrace the new media, even (facetiously) those stupid pet tricks videos which garner (by far) the most views on YouTube. Here's some of the other points he made.
Facebook: Has 900 million users, but only 13 percent trust it. And as the membership ranks and posts soar, the number of friends who actually see your posts drops to 3 to 7.5 percent." With GM pulling its advertising from Facebook, "but continuing to spend $40 million on Facebook content" Marszalek wonders about Facebook's long term chances as a money maker and stock.
Dan Deluca
Non-Comm got going in earnest on Thursday at the World Cafe Live.
For a better understanding of what exactly the left-of-the-dial radio confab is, let founder Dan Reeed explain it in my Inquirer story on the WXPN-hosted gathering and guest speaker agent provocateur Bob Lefsetz here.
Music was going on both levels Thursday of the University City club with acts alternating so as to not overlap. I missed the bell borttomed early 1970s Laurel Canyon video of Jonathan Wilson and Father John Misty, the Fleet Foxes drummer he produced, but got there in time for Lee Fields (pictured). The North Carolina bred old-school soul man who records for Truth & Soul records. Fields is a James Brown-Little Willie John style R & B shouter, like a make Sharon Jones, who sweat up a storm while a young horn happy band honked behind him. "Faithful Man," the title cut from his new album, is not what it seems: It's a cheating song.
Jonathan Takiff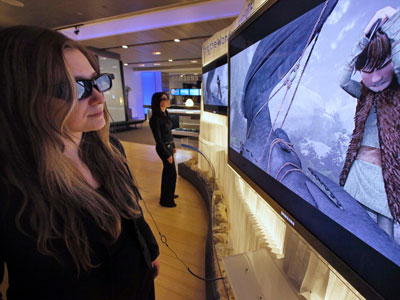 An effective and affordable technology for viewing TV in 3D without wearing special glasses will come to market this year, said Philadelphia-based Stream TV Networks, Inc., through its newly announced manufacturing partnership with Unihan (Pegatron) Corporation.
Stream TV's process - dubbed Ultra-D - will initially be implemented in a 42- inch 3D display and companion Ultra-D Seecube converter box, which handles the switching and processing of incoming signals and can "auto-convert" conventional 2D TV shows to 3D.
Viewable with good effect from many angles - unlike more restrictive "auto-stereoscopic" TVs shown by Toshiba and Philips - Ultra-D utilizes "a unique amalgam of hardware and software in perfect sync," shared Stream's announcement. "It introduces a layer of lenses on display panels that directs light at an optimal angle to create a 3D image for the human eye. Behind the scenes, a matrix of sophisticated algorithms scans an incoming feed to decipher the different layers that may be used to extrude and generate depth. This depth may either be user defined or computer generated."
Jonathan Takiff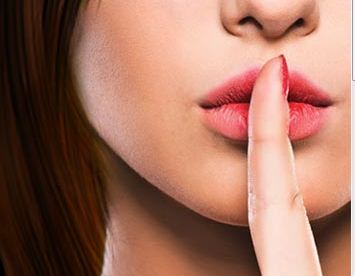 We don't mean to be pushing wickedness. But we've been inundated today with tidbits about cheating on your hubby, illegal texting in the car and a method for checking out, for free, the just announced Jay Z/Budweiser "Made in America" Music Festival hitting Philly this Labor Day weekend.
Hope You Did Her Proud: Your wife and mother of your children, that is. Otherwise she may be opening up a nasty can of worms and deceit today. According to the adultery site AshleyMadison.com, the day after Mother's Day is their second hottest for female sign-ups. "Mother's Day is a day of reflection for many women taking stock of what may or may not have transpired in the last year or their entire marriage," said CEO Noel Biderman. Only Valentine's Day scores higher in female enrollment. And you thought flowers and candy were enough?
Accident Central: Texting while driving is an addiction almost as troublesome as smoking and even harder to steer teens away from. So suggests a new report from AT&T, delivered as we approach the "100 deadliest days for teen drivers" - the period between Memorial Day and Labor Day.
Jonathan Takiff
If you can believe China Daily (and hey, who doesn't?), the much rumored Apple television called iTV is gonna happen. Soon. Maybe not this year. Most likely next.
Oh, and there's also another report floating around, not quite as credible, that a smaller iPad is on the way this fall, to ward off growing competition.
Watch This Set: China Daily got the word about the iTV directly from Terry Gou, chairman of Foxconn, the Apple product builder that's gotten lots of unfavorable publicity for workers conditions. While still in the development stage, he said the set would feature an iMac-like aluminum body, Siri voice control (good luck with that), a camera for FaceTime chatting with other Apple product users and a high resolution panel from Sharp.