Jonathan Takiff
Shopping on line today? Join the crowd. And take these tips.
Jonathan Takiff
Thanksgiving is still more than a week away, but makers and sellers of high tech gadgets are already jockeying for your holiday shopping loyalty.
Jonathan Takiff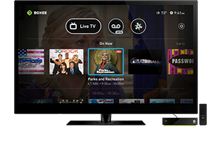 Jonathan Takiff
So you're stuck at home and the hurricane of the century isn't really going to get nasty until late tonight. You could keep watching the TV news coverage (yawn) or do something productive and positive with your day. Gizmo Guy has a few ideas.
Jonathan Takiff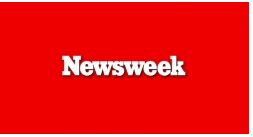 What's the place for a news weekly in today's "24 x 7" news cycle? None at all, concluded the powers that be at Newsweek.
Jonathan Takiff
Tech bloggers' obsession with Apple products came in for well-deserved ridicule on this weekend's "Saturday Night Live."
Jonathan Takiff
Brick and mortar retailers of electronics – Best Buy, Target and WalMart - will be more nimble and price aggressive this holiday gift season, in competing with on-line-only competitors.
Jonathan Takiff
Is it mere coincidence that stealth images of the iPad Mini have surfaced, just as Amazon is launching the Kindle Paperwhite and Barnes & Noble has improved the deal for its Nook Simple Touch eReader with Glowlight?
Jonathan Takiff
Dish Network delights in offering bargain price satellite TV service and innovative features (like auto recording of prime time network programming and "Auto Hop" commercial skipping) that please customers and vex rivals. Now it's hoping to do more of the same with dishNET Broadband - a high speed satellite delivered broadband service available nationwide October 1 starting at $39.99 a month.
Eric Smith
Whether we are searching for our princess through seemingly endless number of castles (she's always in another one!) or romancing aliens while crossing the galaxy to save mankind… us gamers, we're romantics. We cried at the end of Final Fantasy X. We battled an array of giant living colossi for love in Shadow of the Colossus. We traveled back in time to save a bratty princess, and consequently, saved the world in Chrono Trigger.
So you better believe we appreciate Valentine's Day.
One of the many great things about the iTunes store, aside from the vast library of music, movies, and games, is that you can gift purchases to friends, and perhaps more importantly, loved ones. Struggling to find the perfect little gift for that lovely gamer in your life?
Why not gift them one of these many games, each with a wonderful love story all its own?


The Super Nintendo classic from the golden age of Square Enix hit the App store back in December, and its transition from the 16-bit console to iOS devices was nothing less than perfect. And the story, over a decade later, still holds up.
While exploring his town's Millennial Fair, the game's young protagonist, Crono, literally runs into the beautiful Marle, a fearless blonde spitfire. After volunteering to try out the latest invention from Lucca, Crono's best friend, Marle is transported four centuries back in time. Crono bravely chases after her, and what unravels is one of the best stories in video game history, traveling from the past, to the future, and to the end of time.
The port of the game even includes the two bonus areas from the Nintendo DS re-release of the game. With memorable characters, an outstanding soundtrack, and a heartwarming love story, this is the perfect title to gift on Valentine's Day.