Nick Vadala
By about 2030, North Korea had already been occupying the United States for four years—Philadelphia included. But one Philly resident—our hero, Ethan Brady—has had enough, and now finds himself in the middle of a revolution. Such is the world of the newly announced Homefront: The Revolution.
Serving as a followup to 2011's original Homefront, Crytek's sequel is set squarely in Korea-occupied Philadelphia, with players controlling revolutionary Ethan Brady as he attempts to rid our city and country of the occupying forces that have created a brutal dystopia. After all, we were the seat of the original American Revolution, so setting Homefront here only makes sense.
The trailer, which came out today, pays particular attention to Philadelphia, with the skyline standing darkly in the background of an altercation between Brady and the Korean Peoples' Army. The Comcast tower, perhaps not surprisingly, dominates the background.
Jonathan Takiff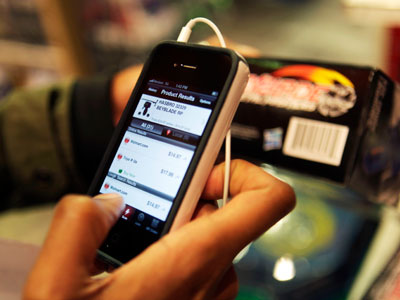 Shopping on line today? Join the crowd. And take these tips.
According to Shop.org, a branch of the National Retail Federation, about 122 million Americans are making internet site purchases this Cyber Monday. That's not much less than the 147 million estimated shoppers who visited conventional ("bricks and mortar") stores over the Thanksgiving weekend.
For sure, there are some good deals out there - from SanDisk 32 GB memory cards for digital cameras and game systems as cheap as $17 to a "recommended buy" (by Consumer Reports) Samsung PN51E7000 51-inch 3D plasma TV for $997. The latter deal is still to be found today (through midnight) at numerous sites – from Amazon to the fighting for survival Sears - which consistently offered excellent prices for TVs last holiday shopping season.
Jonathan Takiff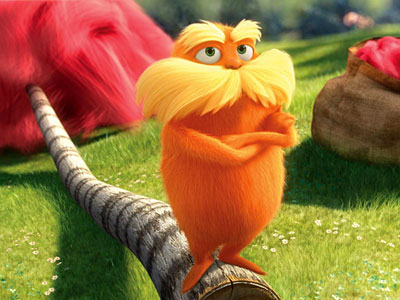 Thanksgiving is still more than a week away, but makers and sellers of high tech gadgets are already jockeying for your holiday shopping loyalty.
Gamesmanship 101: Tonight (Monday) at midnight, Best Buy will open up the Magnolia home theater departments in select stores to demonstrate how terrific the new Activision game "Call of Duty: Black Opps II" looks in 3D – as running on LG Cinema 3D TVs. And more than 4,000 GameStop stores will be hosting midnight launch events tonight for the same game, sure to be one of the biggest sellers of the season. While there, also check out the interactive kiosks demonstrating Nintendo's breakthrough Wii U game system. Using a unique color screened GamePad controller, the Wii U doesn't officially go on sale until this coming Sunday, though playable demo units are already installed at select Target, Walmart and Toys 'R" Us stores, in addition to those Best Buy and GameStop outlets
Black and Blue Friday Specials: Several retailers have already let "slip" their Black Friday gadget specials. Both Walmart and sister operation Sam's Club will offer high definition LG Blu-ray players priced at a mere $38 – the same kind of wacky deal that jump started interest in DVDs back in its' day. This 2D-only BR model sells elsewhere for $68 to $79. And of course, both discount chains also will have Blu-ray disc deals to go-with that player - including the new to home video family treats "Brave," "Madagascar 3" and "The Lorax" at $9.98 each. And if you're looking for a high def TV upgrade, be sure to say "Sam sent me" for a $799 47-inch LG 3D TV with a bundled outboard sound bar or to snap up a 65-inch Vizio priced at two bucks under a grand (aka $998).
Jonathan Takiff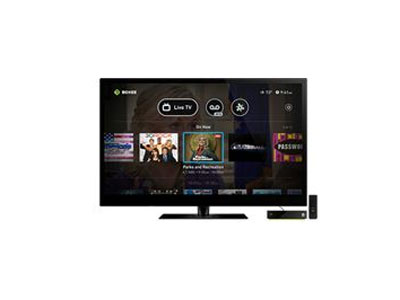 So maybe this wasn't the best week for set top TV device makers Roku and Boxee to introduce new features and hardware. But as life returns to what we used to know as normal and viewers start looking for relief from all the shocking storm ravage stories, these improved "over the top" TV sources will sure come in handy.
Recent generation Roku boxes (starting at $49.99) became way more valuable this week thanks to a new search engine feature. Just enter the name of a movie or TV show, favorite actor or director and Roku looks for the applicable goods across multiple platforms – Netflix, Amazon Instant Video, Hulu Plus, Crackle, HBO Go and Vudu HD movies.
Jonathan Takiff
So you're stuck at home and the hurricane of the century isn't really going to get nasty until late tonight. You could keep watching the TV news coverage (yawn) or do something productive and positive with your day. Gizmo Guy has a few ideas.
Work that Netflix subscription: Today's a fine day to plow thorugh a full season of "24," "Freaks and Geeks," the cool new(er) "Sherlock" series, "Psych," "Porlandia" (the Fred Armisen/Carrie Brownstein cult comedy hit) or "Alfred Hiotchock Presents" (in the news again with two movies.) Or you might rally round the tube with the family for classics like "Free Willy" (where the weather's warm and water inviting) or "The Wiz" (Diana Ross and Michael Jackson in another kind of paradise). If you're a music fan, gotta hop to sunny Jamaica with the great documentary celebration of the reggae king (Bob) "Marley" also found on Netflix.
Stockpiling Satellite Content: Nab your TV content via satellite? You might experience some rain fade/lost signal problems in the heaviest waves of Hurricane Sandy's deluge. So to not spoil the evening, download a movie or two to the DVR portion of your receiver now. That content will then remain accesible even if all hell breaks lose (so long as you don't lose power.)
Jonathan Takiff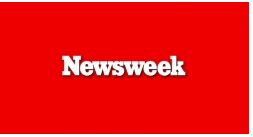 What's the place for a news weekly in today's "24 x 7" news cycle? None at all, concluded the powers that be at Newsweek.
This morning, the venerable 80 year institution announced it will be shutting down the print publication with its December 31st issue and transition to an "all digital format in early 2013," shared Newsweek editor Tina Brown.
Merging content with the Daily Beast web site founded by Brown, the all digital version of the mag will go by the name Newsweek Global and command a paid subscription for access. The combo Newsweek/Daily Beast site now attracts more than 15 million unique visitors a month, up 70 percent in the last year, shared Brown and new CEO Baba Shetty in this morning's memo to staff and the media. And with the ever increasing number and lowered costs of digital platform alternatives – especially tablets from Apple (with a lower cost iPad Mini to be sprung October 23), Amazon, Samsung, Barnes and Noble and Microsoft (momentarily) – the writing is clearly on the wall.
Jonathan Takiff
Tech bloggers' obsession with Apple products came in for well-deserved ridicule on this weekend's "Saturday Night Live."
Posted here by the sometimes Apple-slamming betanews.com blogger Joe Wilcox - an irony unto itself - the bit pits episode host Christina APPLEgate as the host of a fictional "Tech Talk" - digging into the shocking "plethora of glitches and design flaws" in the iPhone 5 with bloggers from CNet, Wired and Gizmodo. (Here is a direct link to the video.)
Echoing the actual picayune palaver turned into poisonous posts, one nerd complains about the innacuracy of Apple Maps and how he's been "forced to use Google Maps in my browser, which is significantly slower."
Eric Smith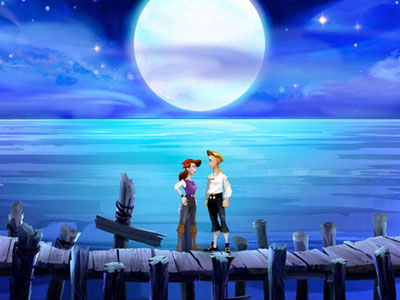 Whether we are searching for our princess through seemingly endless number of castles (she's always in another one!) or romancing aliens while crossing the galaxy to save mankind… us gamers, we're romantics. We cried at the end of Final Fantasy X. We battled an array of giant living colossi for love in Shadow of the Colossus. We traveled back in time to save a bratty princess, and consequently, saved the world in Chrono Trigger.
So you better believe we appreciate Valentine's Day.
One of the many great things about the iTunes store, aside from the vast library of music, movies, and games, is that you can gift purchases to friends, and perhaps more importantly, loved ones. Struggling to find the perfect little gift for that lovely gamer in your life?
Why not gift them one of these many games, each with a wonderful love story all its own?


The Super Nintendo classic from the golden age of Square Enix hit the App store back in December, and its transition from the 16-bit console to iOS devices was nothing less than perfect. And the story, over a decade later, still holds up.
While exploring his town's Millennial Fair, the game's young protagonist, Crono, literally runs into the beautiful Marle, a fearless blonde spitfire. After volunteering to try out the latest invention from Lucca, Crono's best friend, Marle is transported four centuries back in time. Crono bravely chases after her, and what unravels is one of the best stories in video game history, traveling from the past, to the future, and to the end of time.
The port of the game even includes the two bonus areas from the Nintendo DS re-release of the game. With memorable characters, an outstanding soundtrack, and a heartwarming love story, this is the perfect title to gift on Valentine's Day.


Before Tim Schafer was leaving us in stitches with games like Psychonauts and Brutal Legend, he was writing some of the funniest games during the golden age of LucasArts, including Day of the Tentacle, Full Throttle, and of course, the classic Monkey Island series. The re-released special edition of the original, which is also available on Xbox Live & the Playstation Network, dishes out updated graphics for the groundbreaking point-and-click adventure.
In The Secret of Monkey Island, gamers are introduced to the bumbling Guybrush Threepwood, a determined but haphazard wanna be pirate. As he undergoes a series of trials to become a pirate, he quickly becomes the enemy of LeChuck, a notorious ghost pirate, and becomes absolutely smitten with the governor of the island, Elaine Marley. Can he defeat LeChuck and win the gal? You'll have to play the game to see.
We've all been that good natured, disaster-of-a-person whilst trying to win over someone. Every Valentine will see a little of themselves in Guybrush.
Note: And hey, if you really like your Valentine, pick them up Monkey Island 2: LeChuck's Revenge. It's also available, and also only $2.99.


Look at that adorable robot holding hands with the lady robot. LOOK AT HIM.
Feel your heart melting? Good. Let's continue.
Much like Secret of Monkey Island, Machinarium is a point and click adventure story, requiring you to solve an array of puzzles to progress through the game. Set in the world of Machinarium, you play as Josef, a robot tossed out for scrap, on a mission to stop three evil robots from destroying the city's tower. Along the way he has to help the others robots in Machinarium, as well as… you guessed it, save the girl.
One look at some of the screenshots, and you'll understand why this title won numerous awards when it came out back in 2009. It's an absolutely beautiful game, from the gorgeous artwork to the fantastic soundtrack.
Note: Before you go rushing to pick this game up this specific iOS title will only work on the iPad 2. If you still want to get it but lack the latest iPad, it is available for PC, Mac, and Playstation 3.