Archive: September, 2012
Dan DeLuca

, Inquirer Music Critic
Here's my review of David Byrne and St. Vincent's fabulous looking show at the Tower Theater on Thursday night. The picture was sent by photgrpaher and reader Andy Shelter. Thanks, Andy. The review will run in the Inquirer on Saturday.
What's the big deal about going to see live music, anyway?
Rather than plunk down a significant portion of this week's paycheck to watch dudes make scrunched-up faces while they play guitar or rappers grab their crotches to keep their trousers from falling down, wouldn't it be more pleasurable to just digest pre-recorded sounds in the comfort of your own comfy chair?
Dan DeLuca

, Inquirer Music Critic
Jon Stewart did a bit last night on The Daily Show on Comedy Central about the NFL's replacement officials and, in the wake of Monday night's Green Bay - Seattle debacle, what it takes to actually get Americans interested in a labor dispute. He then discussed the rift between the league and the original refs - which was settled last night - with a replacement correspondent, played by X-Men / Star Trek thespian Patrick Stewart, who gave Jon Oliver a Shakespearean makeover. Watch the clip below and the full episode here.
Previously: Andy Williams, Lauren Bacall and 'To Have and Have Not' Follow In the Mix on Twitter
Dan DeLuca

, Inquirer Music Critic

Rest in peace to Andy Williams, the easy listening singer and TV host best known for his version of "Moon River" who has died of bladder cancer at age 84. His obituary is here.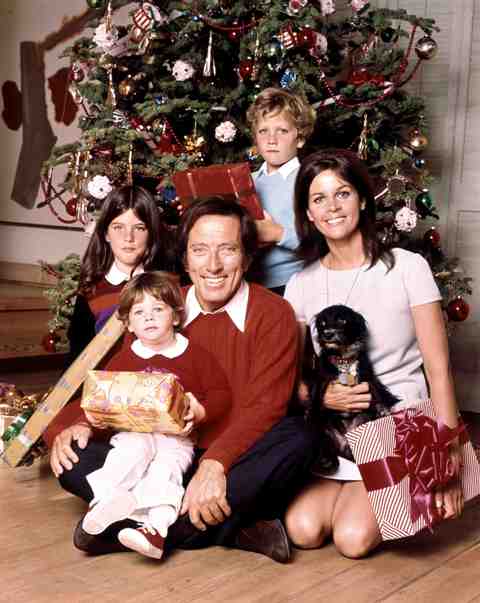 Four things of note about Williams:
Jonathan Takiff
With the fall rush of releases now upon us, a dedicated music fan can be eatin' new DVDs and albums for breakfast, lunch and dinner this week from the likes of Mumford & Sons, Katy Perry, Toots Thielmans, Queen, Green Day, Shemekia Copeland and more.
Video Watch: Given Gizmo Guy's multimedia nature, new video concerts/documentaries gotta come first.
A week after the release of Bob Dylan's swirling "Tempest" comes the terrific, British made documentary "Bob Dylan and the Band- Down in the Flood" (Sexy Intellectual/MVD) which chronicles their long association and synergy. Contains many a rare still and video clip, plus new insights from Ronnie Hawkins (who first brought the Band together) and The Band's enigmatic Garth Hudson - who never shows the white of his eyes.
Dan DeLuca

, Inquirer Music Critic
Season three of Treme, David Simon's music filled drama, starts up on HBO on Sunday night. It's two years after Hurricane Katrina and opportunities abound to cash in on the money coming back to New Orleans.
Carpetbagging developer Nelson Hidalgo is looking for ways to get paid off the city's musical culture, as is deejay Davis McAlary, who's leading cockeyed music tours and writing a post-Katrina opera "that will make Puccini my bitch." Chef Janette DeSautel, in the season opening episode co-written by creator David Simon and TV cook Anthony Bourdain, is still in New York but about to me tempted by an off to open her own place in the City That Care Forgot.
Story oozes on Treme, and events take their time in unfolding, from LaDonna Batiste-Williams irritation with the uppity in-laws she's living with, to Dutch keyboard player Sonny's efforts to romance his Vietnamese girlfirend Linh, always under the watchful eye of her fisherman father. Meantime, trombinist Antoine Batiste (the lovable and laudable Wendell Pierce, pictured) is at least half earning a living with an actual job - teaching marching band class at a local school.
Dan DeLuca

, Inquirer Music Critic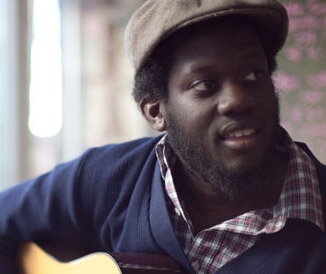 British folk-soul singer Michael Kiwanuka plays the Trocadero tonight. My interview with the guitarist-singer whose warm, mellow down easy music evokes such '70s soul men as Terry Callier and Bill Withers for the Inquirer this past June is here.
Home Again, the debut album by the Londoner of Ugandan parentage, came out in July. Marcus Foster and Foy Vance open the show tonight. Ticket info is here. "I'm Getting Ready" is below.
Previously: Randy Newman's "I'm Dreaming" Follow In the Mix on Twitter
Dan DeLuca

, Inquirer Music Critic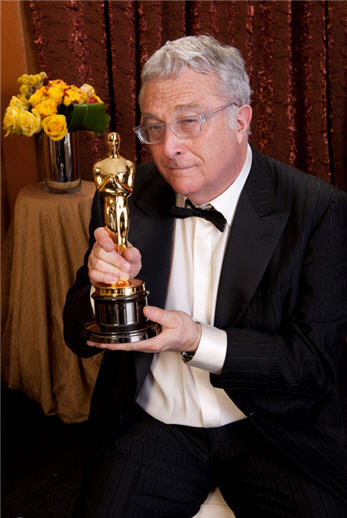 Master satirist Randy Newman makes his voice heard this election season with "I'm Dreaming," using Irving Berlin an Bing Crosby as a starting point to humorously target those that he suspects oppose President Obama on the basis of the color of his skin.
As you would suspect, it's funny, starting with the opening line, "I'm dreaming of a white President / Just like the ones we've always had." In this morning's Slate, estimable sometime Inquirer contributor Ben Yagoda talks to Newman and asks him how he knows, as Newman has put it, "there are a lot of people who don't want a black person in the White House and they want to get him out."
"Well, I don't know, partly because no one, and I mean no one, would admit feeling that way," the Oscar-winning Toy Story and Rednecks songwriter replies. "Still, it's clear that there are lots of people out there who are uncomfortable. The Civil War was a long time ago but there are aspects of it that remain unsettled, I think. Early on in Obama's term, there was heat generated by issues that you wouldn't think would cause such passion. Even the term "Obamacare," the way it's spit out, like he was some kind of witch doctor. Maybe I'm overly sensitive to the issue, but I don't think so. There's an edge to things that normally wouldn't have an edge. I thought it was a little extra."
Dan DeLuca

, Inquirer Music Critic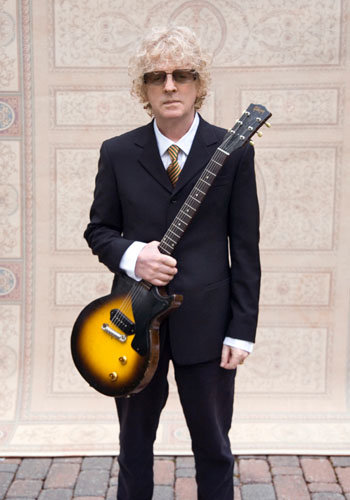 Former Mott the Hoople frontman Ian Hunter plays the World Cafe Live tonight. Still with that mop of blond hair at age 73, Hunter is the guy who wrote "All The Way From Memphis" and "Cleveland Rocks" and sang David Bowie's "All The Young Dudes."
Remarkably, he's been working at a level in recent years that measures up quite respectably with his classic glam-slash-pub rock glory days with Mott and as a solo artist with albums like 1979's You're Never Alone With A Schizophrenic and the 1981 Mick Jones (of the Clash) production Short Back n' Sides. The latest example of Hunter's continued excellence is the brand new When I'm President, credited to Ian Hunter & the Rant Band, which came out last week. The title track and a 2007 Hunter interview with Craig Ferguson are below. Show details here.
Lady Gaga coming to Wells Fargo Center Follow In The Mix on Twitter