Archive: August, 2013
Gabrielle Bonghi
"Now y'all are watchin' the Mrs. Carter show."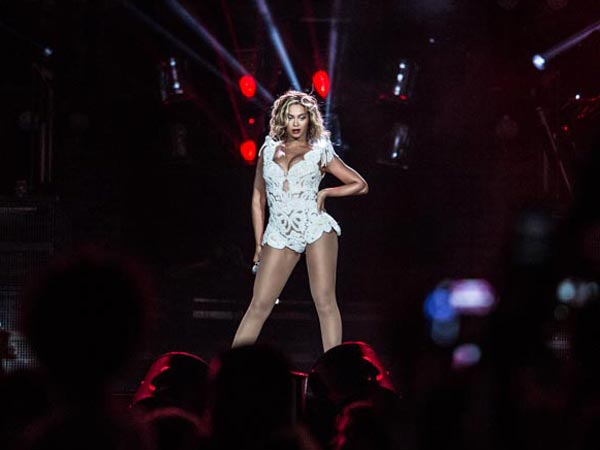 Beyoncé Knowles-Carter delivered an unbeatable performance that closed out Saturday's festivities at the Budweiser Made in America Festival.
Gabrielle Bonghi
Phoenix appeared on the stage at 8:30 Saturday evening through a sea of smoke and a spectrum of lights.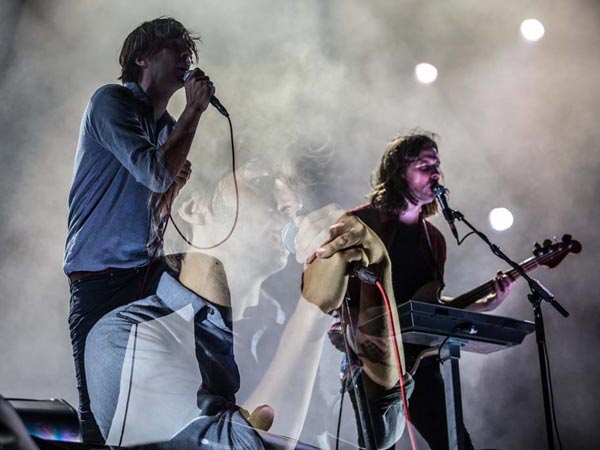 The French indie-pop outfit opened their set with sounds of hovering aircrafts and jumped into their first song of the night, "Entertainment", from their latest record, Bankrupt!
Gabrielle Bonghi
With neon glowing instruments, outrageous costumes that would make the Mummers envious and a stage set straight out of space, Empire of the Sun put on a show that made passersby stop dead in their tracks.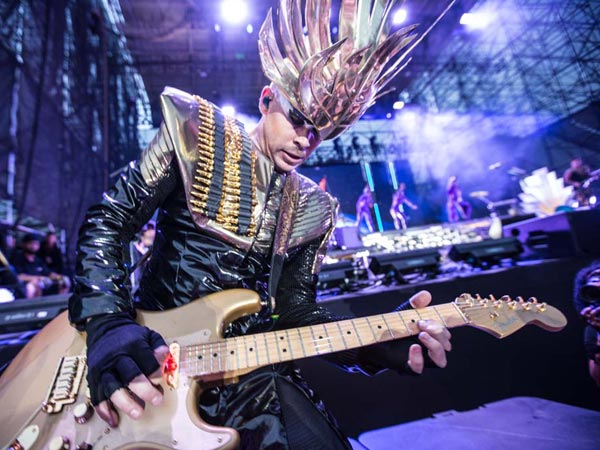 As the night sky set over the Benjamin Franklin Parkway, Empire of the Sun's set shone the brightest. The Australian indie electronic duo recently put out their sophomore album Ice on the Dune after much acclaim from their 2008 album Walking on a Dream.
Gabrielle Bonghi
With mostly hip hop and electronic dance music occupying the stages for much of the afternoon, it was a nice change of pace when Vegas alt-rockers Imagine Dragons played against the evening sun on the Benjamin Franklin Parkway.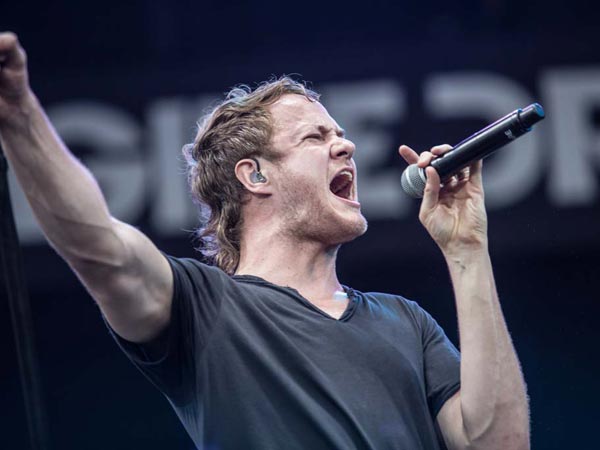 Equipped with a bevy of oversized drums, the band put on a passionate performance playing masisve hits from their album Night Visions like "Radioactive", "Demons" and "It's Time."
Gabrielle Bonghi
As Public Enemy closed their Rocky stage set, fans ran to the Liberty stage as "Mercy" resonated off the trees and beckoned festival goers over to the now 2 Chainz occupied Liberty stage. A great way to let people know you've arrived.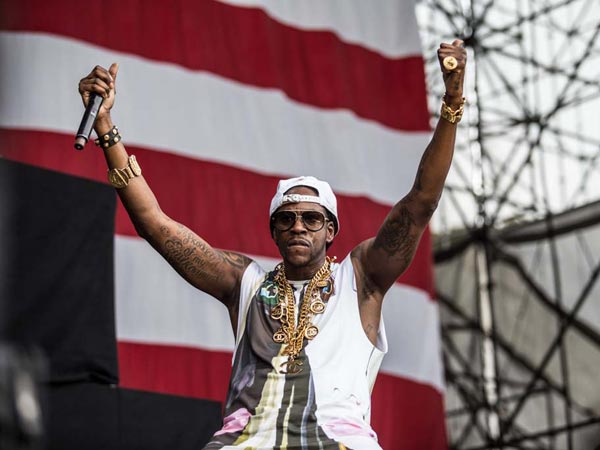 Decked out in all white - and of course heavy amounts of gold jewelry - the rapper brought a new energy to the tired crowd.
Leah Kauffman
It's official. Jay Z is here. Philly.com photographer Colin Kerrigan snapped a photo of him as he was escorted through the festival grounds, cigar in hand. Will he perform with Beyonce tonight? We can only hope.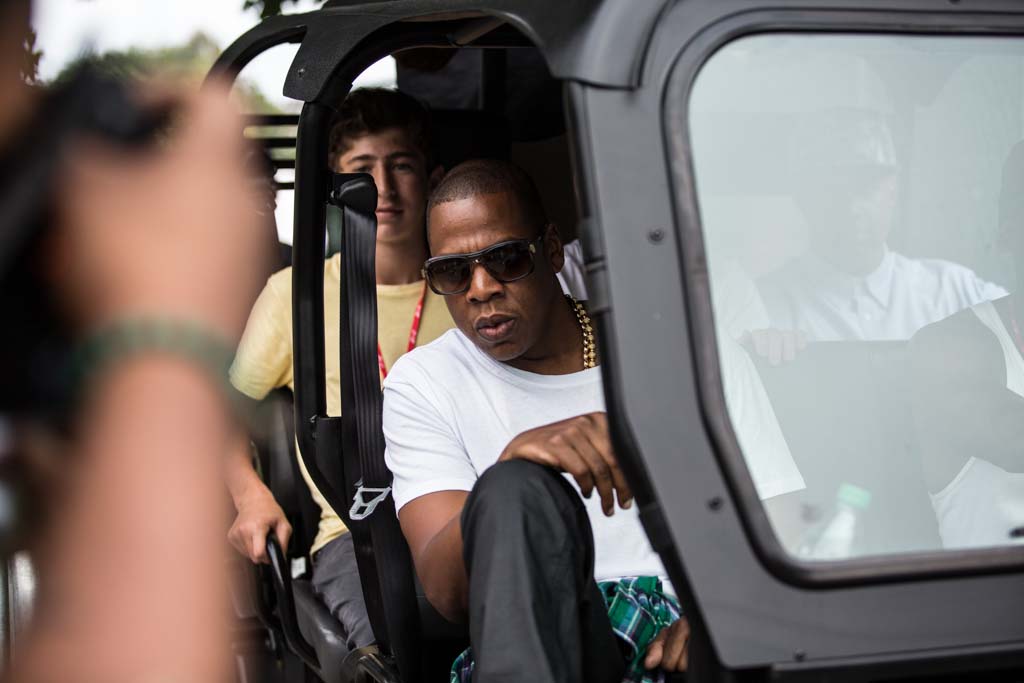 Gabrielle Bonghi
Hip hop and rock came together for Public Enemy's genre-bending set at Made in America Festival.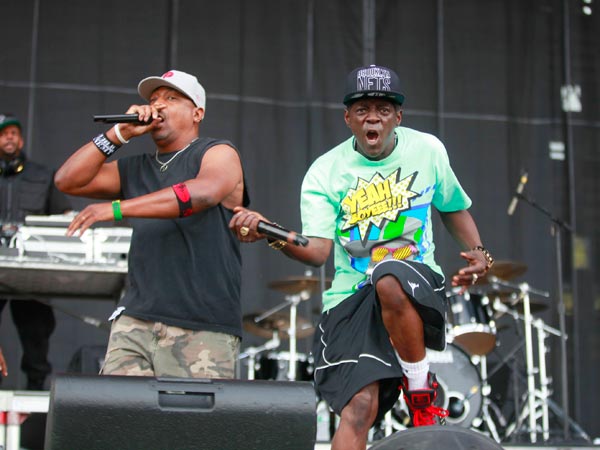 "Everybody put their fists in the air!" said Chuck D as he commanded the attention of the late afternoon crowd in front of the Rocky Stage. Flavor Flav brought his colorful personality to the stage toting his signature, comically large clock necklace and bright green shirt with his own face and catchphrase: "Yeah Boyyeee!"
Gabrielle Bonghi
MORE: PHILLY.COM'S MADE IN AMERICA FESTIVAL 2013 COVERAGE
The crowd became frustrated and impatient as A$AP Rocky finally took the main stage 20 minutes after his original set time of 3:15 on Saturday afternoon. As the rapper entered, the audience's mood shifted immediately over the delight of seeing the artist that many of them had come specifically to see.
A$AP's set was limited to six song. He performed favorites as "Wild For The Night" and closing off with "F**kin' Problem."