Archive: June, 2012
Congrats to pop star Adele who announced on her website today that she's expecting.
Im delighted to announce that Simon and I are expecting our first child together. I wanted you to hear the news direct from me, obviously we're over the moon and very excited but please respect our privacy at this precious time. Yours always, Adele xx
The Simon she's referring to is 36-year-old philanthropist Simon Konecki. Since Adele's breakout smash, "21," was all about her break-up, can we expect her next record to be baby crazy? Either way, if she has a boy, we know the 24-year-old "Rolling in the Deep" singer will teach him the proper way to treat women.
Dan DeLuca

, Inquirer Music Critic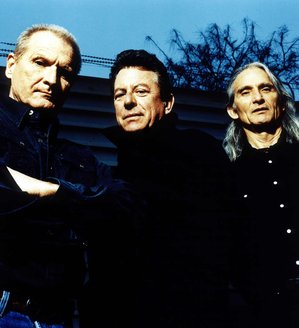 Lubbock, Texas legends The Flatlanders - country-plus song-poet troubadours Joe Ely, Jimmie Dale Gilmore and Butch Hancock - don't make it up to the northeastern U.S. as a trio all that often. But all three will be at the Sellersville Theater in Bucks County tonight.
The Flatlanders recorded there debut abum - complete with a musical saw - in 1972, but it went unissued until 1990, when it came out under the appropriate title More A Legend Than A Band. This August, the trio will release The Odessa Tapes, consisting of demoes that were recorded before their that 1972 demos was recorded.
Below, check out the band doing "My Wildest Dreams Go Wilder Every Day" from Austin City Limits in 2006. Show info here.
Dan DeLuca

, Inquirer Music Critic
The album cover to Norah Jones' new Little Broken Hearts bears a startling and intentional resemblance to the poster advertising Russ Meyer's 1965 movie Mudhoney, which also gave the gnarly Mark Arm-fronted Seattle grunge band its name.
In my interview with her in today's Inquirer, Jones explains why and how the image of Maitland - which she describes as "a little scary, a little vulnerable" - that hung in the Los Angeles studio owned by Danger Mouse, a.k.a. producer Brian Burton, impacted Little Broken Hearts. Read all about it here.
Jones plays the Mann Center in Fairmount Park tonight. "Happy Pills" from Little Broken Hearts is below. My review of the abum from when it was released in May is here. The Mudhoney trailer is also below.
Dan DeLuca

, Inquirer Music Critic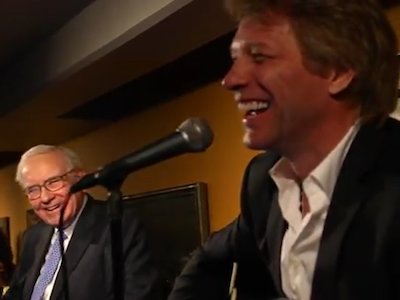 Yes, you read that right. Below you will see a video of a couple of super-rich guys sitting around singing Big Bill Broonzy's "The Glory of Love." (Click here to hear the great bluesman sing it.) The Berkshire Hathaway big boss is on ukelele, the rock star and former Philadelphia Soul owner, who topped Forbes' 2011 list of most charitable celebrities, plays acoustic guitar.
The occasion was the Forbes 400 Summit on Philanthropy in New York last night. The stage patter about the groupies soon to come Buffet's way is pretty cute. The song seclection was apparently made by Buffet, who's a fan of Bette Midler's version.
Previously: Ladies and Gentlemen, the Cabinet of Wonders Follow In The Mix on Twitter here
Jonathan Takiff
Give them 24 hours, they'll give you 8 shows. That's the promise from the wild and technically daring Flaming Lips with their internet streamed project to break the Guinness World Record for the most shows performed in a single day.
Attempting to wrestle away the record currently held by Jay-Z, the Flaming Lips will be traveling all the way from Memphis to New Orleans, starting this afternoon, with stops at 8 venues along the way.The project is tied to the MTV O Awards, which have nominated the Lips for the "Digital Genius" award. There's also a new album "The Flaming Lips with Heady Fwends" to promote. One of the featured "fwends," Neon Indian, has already committed to make an appearance at one of the stops. Also on the album, if not the bus, are the likes of Keisha, Biz Markey, Bon Iver and Yoko Ono and the Plastic Ono Band.
Streaming the entire 24 hour bus ride and shows poses a major technical challenge for the band. But it's hardly the first they've undertaken. One prior stunt required fans to synchronize 12 different YouTube videos to enjoy a complete performance.
Dan DeLuca

, Inquirer Music Critic
It's quite the ska-punk-hiphop bill at Underground Arts in on Callowhill tonight, with California genre blending pioneers Fishbone, H.R., lead singer of D.C. rasta-punk punk pioneers Bad Brains and Philadelphia rap-soul revue Black Landlord all in one place.
Show details here. Fishbone's "Ma and Pa" is below.
Previously: Bon Jovi and Warren Buffett, Together at Last Follow In The Mix on Twitter here
Molly Eichel
If you fit into the Venn diagram of unregistered voters and Wilco fans, you're in luck. HeadCount, a Rock the Vote-esque get out the vote drive, will have a team touring along with the Chicago-based band to help register the unaccounted for. Wilco and HeadCount will hit the Susquehanna Bank Center on July 21. (Those who purchased a three-day pass to WXPN's XPoNential Music Festival will also get admission into the show.)
HeadCount will also be along for the ride with the Dave Matthews Band (who play the Susquehanna Bank Center today and tomorrow), Furthur and Phish. The deadline to register to vote in Pennyslvania is 30 days before an election. The next election is Nov. 6, 2012.
"Given the current state of American politics, it's easy to see why people become disillusioned and don't participate in the system," Wilco leader Jeff Tweedy said in a statement. "But my hope...is to remind people that they do have a voice, and voting is an effective and undeniable way to be heard."
Dan DeLuca

, Inquirer Music Critic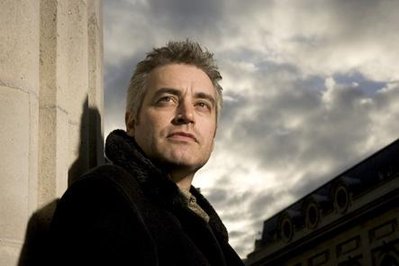 It's an established fact that Mt. Airy Englishman John Wesley Harding's Cabinet of Wonders is playing the WXPN Xponential Festival at Wiggins Park in Camden in July, but until now, we haven't known who will be in this edition of the Cabinet.
Now it can be told: The lineup for the musical variety show will be pop savvy songwriter Rhett Miller, excellent Memphian and sometime Harding collaborator Megan Reilly, comedian Eugene Mirman and novelist/musician Rick Moody.
Reached for comment, Harding, whose real name is Wesley Stace, said, "it's going to be outside, which is a first, so that's exciting. And I won't be able to wear my usual black suit and flouncy shirt, so that will mean a major revamp. And it's also going to be a very concise Cabinet: the Festival version.

Everyone on the show - Rhett, Eugene, Rick and Megan - is a close friend of the Cabinet, and knows how we do things, so I'm confident of Camden conquest."