Archive: April, 2012
Tirdad Derakhshani
The Roots will help celebrate our nation's roots on the Fourth of July as the house band for the Philly 4th of July Jam at Eakins Oval on the Benjamin Franklin Parkway, Mayor Nutter announced on Thursday.
"The Philly 4th of July Jam is the grand finale of our Wawa Welcome America! festival and the largest free concert in the United States," said Nutter. ""This year, it will be nothing short of spectacular."
The show is the brainchild of Welcome America! musical director Ahmir "?uestlove" Thompson, who has invited an array of headliners, including Pottstown native, singer and star of web reality show Live From Daryl's House, Daryl Hall and superstahs Queen Latifah, Common, and Joe Jonas.
Dan DeLuca

, Inquirer Music Critic
Last night, President Barack Obama was on Late Night with Jimmy Fallon, and like Brian Williams before him, he told Fallon, "I, too, want to slow jam the news."
The POTUS' routine with Fallon and house band The Roots allowed Obama to go after the youth vote with a bit about Stafford student loans and the need to keep the current interest rate of 3.4% in place, rather than allowing it to double, as scheduled, to 6.8% in July. It's an idea on which, Black Thought sang, "the left and right should come together on, like Kim and Kanye," and indeed Mitt Romney announced yesterday that he shares the President's stance.
Watch the clip, and see the Obama drop the mic before The Roots play "Eric B. for President," below. Thanks to OkayPlayer.com. During the show, which was filmed at the Univerity of North Carolina in Chapel Hill, Obama also sat for an interview with Fallon - who duringthe Slow Jam segment referred to the President as "the Barackness Monster" - which you can watch here.
Chuck Darrow
Riddle me this, Batman: Who has the coolest job title in Atlantic City?
It says here that it belongs to Mitch Gorshin, whose business card identifies him as "Executive Director Fun & Creative" for Revel.
Dan DeLuca

, Inquirer Music Critic
Chris Thile's virtuosic bluegrass band Punch Brothers play the TLA tonight.
In a Talk of the Town piece in the New Yorker last month, Alec Wilkinson called referred to the Bros. as a "postmodern, punk-inflected, Bach-Stravinsky-Coltrane-influenced string band" and super-roots producer T-Bone Burnett gpot very excited and called them "one of the most incredible bands this country has ever produced." In 2010, The Inquirer's John Timpane intervewed Thile (who's pictured, second from right) when the group was on tour opening for Dave Matthews. Read that here. Below, watch the PB's do "Wayside" and Radiohead's "Kid A," at SXSW in Austin, Texas and click here to see them cover The Car's "Just What I Needed."
Previously: Streaming Stantigold Follow In The Mix on Twitter here
Dan DeLuca

, Inquirer Music Critic
Master Of My Make Believe, the new album by Santigold, the nom de disc of native Philadelphian avant-pop star Santi White, comes out next Tuesday May 1.
The entire album - which is a follow-up to her eponymous 2008 album first called Santogold and then later Santigold - is up and streaming at NPR Music, along with new sets by Rufus Wainwright, Damon Albarn and Patrick Watson. Listen here. The video for "Disparate Youth" is below.
Santigold plays the Trocadero on May 8.
Molly Eichel
Check out this pro-reading PSA, produced by the Roots. We promise it will clear up this dreary day and may even make you want to pick up a book.
There's a plethora of famous voices in here, including: Jack Black, Coldplay's Chris Martin, Philly-boy John Legend, Regina Spektor, My Morning Jacket's Jim James, Fun.'s Nate Ruess, actor Jason Schwartzman, Melanie Fiona, Wild Flag's Carrie Brownstein and Consequence, according to Best Week Ever. We love the sky-diving Three Little Pigs, but it's the voice of LeVar Burton, erstwhile "Reading Rainbow" host, that really gives us the warm and fuzzies.
Chuck Darrow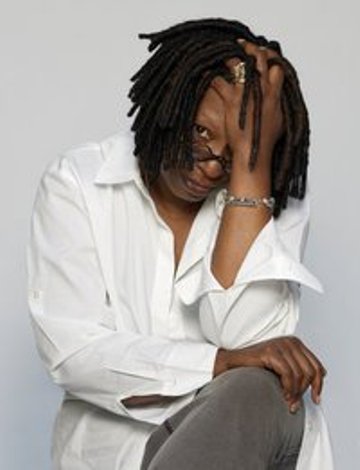 It took a little longer than planned, but Golden Nugget Atlantic City is finally ready to party.
When national restaurant conglomerate Landry's Inc. of Houston bought Trump Marina last May, the plan was the $150 million re-do of the bayside gambling den would be completed by the end of last year. Regulatory red tape pushed the date back to February, but more time was needed. Now, all systems are "go" for a four-day Grand Opening bash that commences Thursday.
On that day, Landry's owner Tilman Fertitta will preside over a ribbon cutting ceremony topped by the presentation of a commemorative cake baked by TV's "Cake Boss," Buddy Valastro.
Jonathan Takiff
If you love thumbing through the selections at a music store and enjoy finding rare treasures, you've got to get out for Record Store Day on Saturday.
Tomorrow marks the 5th annual RSD. While the number of retail outlets selling CD and vinyl keeps shrinking, there's never been a better selection of RSD "exclusive" disc offerings as there will be this time around, ironically. An especially good overview of the vinyl specials has been posted by my bud Mark Smotroff for the SoundandVision.com website. A musician himself (working under the band identity "ing"), audiophile and prog rock devotee, Smotroff details the importance of this RSD's offerings - live performances, unique colored vinyl, higher quality sound. He also posts the quantity of each pressing. So you'll know how special and hard to get a particular disc is gonna be.
A new, downloadable RSD app, available on both iOS and Android platforms, leads you to the closest stores engaged in the celebration. The app quickly summoned up 15 stores within a five mile radius of my location. Other tabs pull up special releases (though very slowly) and promise listings of RSD in-store events. But the latter are presented in random order, with no rhyme or reason or ability to hone in on just the locals. Very frustrating. So it's best to call ahead to stores near you, or venture to their websites, to find out what's shaking. Main Street Music in Manayunk has an especially full day of free appearances forthcoming by the likes of John Wesley Harding. Sound of Market and AKA Music are usually good for some in-store appearances, too.