Archive: March, 2012
Dan DeLuca

, Inquirer Music Critic
The Nowadays Festival, the indie-rock fete just up the Northeast Extension a piece in Bethlehem, Pa. is in its second and final day. Tonight's headliner is RJD2, the Philadelphia DJ and bandleader whose music you probably know even if you don't think you do. (The instrumental portion of his track "A Beautiful Mine," is the Mad Men theme you're going to hear tomorrow night as you sit down for your fix of Don Draper.)
Also on today's Nowadays bill, Philly bands Strand of Oaks, Toy Soldiers and Bleeding Rainbow, as well psych-garage rockers Night Beats, Chicago quartet Maps & Atlases, New York guitar-synth duo We Are Scientists, and more. Details of the two-stage fest, which kicks off around 5 p.m., are here. There's more about RJD2, who's pictured above, below.
Previously: Asleep at the Wheel in Sellersville Follow In The Mix on Twitter here
Chuck Darrow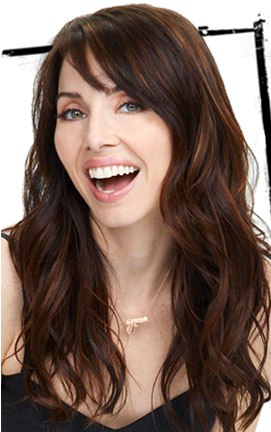 What will be the region's newest casino for all of 54 hours has received the green light from the Pennsylvania Gaming Control Board to get the party started.
The dice will begin tumbling at 12:01 a.m. Saturday at Valley Forge Casino Resort, located at the Valley Forge Convention Center in King of Prussia. In all, visitors will get to court Lady Luck at 600 slot machines and 50 tables offering blackjack, craps, roulette, pai gow poker and baccarat (poker players will have to suffice with tournaments that will be staged no more than once a month).
If you can't wait until midnight to get inside, the property's new disco, 7 The Nightclub, opens at 9 p.m. for three hours of pre-gaming fun.
Dan DeLuca

, Inquirer Music Critic
Local boy turned totemic Texan Ray Benson brings his superb Western Swing band Asleep at the Wheel to the Sellersville Theater in Bucks County for two shows tonight.
How big is Benson - who stands 6 foot 7 - in Texas? So big that that's a life size cardboard cut out of him from the Austin airport, gretting travelers earlier this month as they arrived for SXSW. Benson founded Asleep at the Wheel along with fellow Philadelphians LeRoy Preston and Reuben Gosfield in Paw Paw, West Virginia in 1970, and he' been the world's most ardent advocate for Bob Wills & the Texas Playboys sophisticated brand of cowboy jazz ever since. Read my 2009 Inquirer interview with Benson and Willie Nelson aboard Willie's bus in Wilkes Barre, Pa. here. See Benson, with steel guitar superlative Cindy Cashdollar in the band - sing Cindy Walker's "You Don't Know Me" on Austin City Limits below. Show info here.
Previously: Bruce Springsteen Setlist, Night Two Follow In The Mix on Twitter here
Dan DeLuca

, Inquirer Music Critic
Kitty was back in town, and so was "Thundercrack." The second night of Bruce Springsteen & the E Street Band's Wrecking Ball tour stand in Philadelphia leaned on the jazzy early-70s hipster Bruce, with long-lost set-closer "Thundercrack" stretching for a ramshackle umpteen minutes to take the place of two songs from the previously night's barnburner. And "Kitty's Back," with solos-for-everybody plus a horn section like a honking freight train, from 1973's The Wild, The Innocent & the E Street Shuffle, occupied an encore spot.
Other developments of note in a show that pulled deeper from 1978's Darkness on the Edge of Town and featured a cover of "Trapped," by Jimmy Cliff, the Jamaican reggae great who sang with Springsteen in Austin, Texas earlier this month. Springsteen dedicated the gospel-rap number "Rocky Ground" to his mother Adele ("She knows all about this," the Boss said) and then brought her out for a spin on "Dancing In The Dark." "Not bad for almost 90!," he enthused.
That, and a "Tenth Avenue Freeze-Out," and Springsteen and his 17 piece band's nearly six hours on stage in Philly were over and done. But never fear, Bruce-ophiles: After a European summer tour, rumor has it he'll be playing U.S. baseball stadiums. "We'll be back," he promised, and exited the stage as James Brown's "Paid The Cost To Be The Boss" came over the PA.
Dan DeLuca

, Inquirer Music Critic

There's a Bruce Springsteen quote on the wall of the National Constitution Center, which is currently housing an exhibit called From Asbury Park to the Promised Land. It reads: "The American idea is a beautiful idea. It needs to be preserved, served, protected and sung out. Sung out."

Four miles south at the sold-out Wells Fargo Center on Wednesday night, Springsteen went to work, putting enthusiastic emphasis on those final words.

The nearly three hour show that ensued was - remarkably, considering the gravity of the State of the Union subject matter on his defiant new album Wrecking Ball, and the fact that, let's face it people, the guy is now 62 years old - every bit the ecstatic revival meeting and master class in rock and soul catharsis that Springsteen's ardent fans have come to expect over the course of a 40 year career.
Dan DeLuca

, Inquirer Music Critic
RIP to Earl Scruggs, the banjo player extraordinaire who played with Bill Monroe's Blue Grass Boys, the Foggy Mountain Boys and Flatt & Scruggs, and whose three-finger picking style was enormously influential in shaping bluegrass music. He died yesterday of natural causes at age 88 in Nashville. A Malcolm Jones tribute is here. Steve Martin called Scruggs "the most important banjo player who ever lived."
David Rawlings, who makes music with Gilian Welch, told the AP, "the breadth and clarity of the instrument was increased so much," he said. "He invented a style that now probably 75 percent of the people that play the banjo in the world play Scruggs-style banjo. And that's a staggering thing to do, to play an instrument and change what everyone is doing."
In the clip below, Scruggs show he shows a bunch of young pickers how "Foggy Mountain Breakdown" is done, in 1971.
Dan DeLuca

, Inquirer Music Critic

"It's good to be back in the City of Brotherly Love," Bruce Springsteen said early on during his 2 hour 50 minute rock 'n' roll revival show at the Wells Fargo Center on Wednesday. "Brotherly love, it's hard to come by these days."

It was the first of back-to-back nights in South Philly for Springsteen and the E Street Band - which, with the addition of two gospel singers, a percussionist and a 5 man horn section, including Clarence Clemons' nephew Jake Clemons on saxophone - has now swelled to 17 members strong. (And that's not including singer-rapper Michelle Moore, who came on to drop 16 bars into the middle of the spiritual lament ""Rocky Ground" from Springsteen's new album about the Great Recession, Wrecking Ball.

Wrecking Ball, which, Springsteen joked in a humorously grandiloquent introduction of himself "stood at the top of the Billboard chart for ONE consecutive week," got plenty attention. But the Boss pulled from his catalog from all phases of his career. The two especially-for-Philly songs from back in the day were the jaunty "Seaside Bar Song," which he said "I played at the Main Point ... I think" and "Does This Bus Stop At 82nd Street?" from his first album, 1973's Greetings From Asbury Park, N.J.
Dan DeLuca

, Inquirer Music Critic