Archive: November, 2012
Dan DeLuca

, Inquirer Music Critic
Neil Young & Crazy Horse righteously roared at the Wells Fargo Center in South Philadelphia on Thursday night, letting loose the feedback and turning up the volume on a 13 song two-hour plus set.
The show was preceded by a bunch of white lab coat wearing roadies setting up a giant mic stand Rust Never Sleeps-style while The Beatles "A Day In The Life" played and the band members and roadies standing at attention for "The Star Spangled Banner." And it ended with an extended noise jam on "Like A Hurricane" that would have made Sun Ra smile. Patti Smith was fabulous in an opening slot, including a lovely take on Young's "It's a Dream" in the middle of her set.
Young's set list is below. A full review will be up online Friday and in Saturday's Inquirer. Young & Crazy Horse return to the area for a Hurricane Sandy benefit show at the Borgata in Atlantic City next Thursday.

Neil Young & Crazy Horse set list:

Love and Only Love / Powderfinger / Born in Ontario / Walk Like A Giant / The Needle and The Damage Done / Twisted Road / Singer Without A Song / Ramada Inn / Cinnamon Girl / F*#%in' Up / Mr. Soul / Hey Hey, My My (Into The Black) / / Encore: Like A Hurricane
Molly Eichel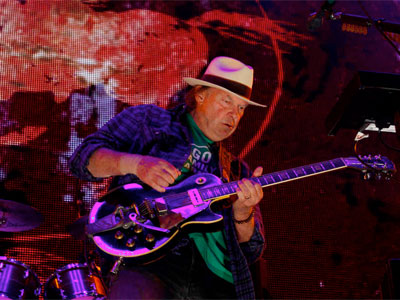 Neil Young & Crazy Horse, who are booked tonight at the Wells Fargo Center, will perform a concert to benefit the victims of Hurricane Sandy December 6 at the Borgata.
Tickets for the night, billed as "A Special Evening With Neil Young & Crazy Horse," go on sale Friday, November 30 at 10 a.m. The general admission tickets will be priced at $75-$150, and can be purchased at theborgata.com or at 866-900-4TIX (4849). Proceeds will go directly to the American Red Cross Hurricane Sandy Relief Effort.
Young and Crazy Horse have been touring the country as of late in support of their most recent album, "Psychedelic Pill."
Dan DeLuca

, Inquirer Music Critic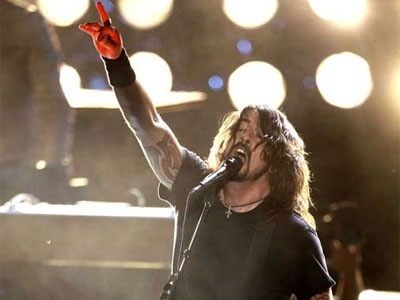 Pearl Jam's Eddie Vedder, the Foo Fighters' Dave Grohl and the guys in Bon Jovi who aren't named Bonjovi have been added to the 12-12-12 fundraising for Hurricane Sandy relief concert at Madison Square Garden in New York.
Jon Bonjovi, Bruce Springsteen & the E Street Band, Kanye West, Paul McCartney, Alicia Keys, Roger Waters, Billy Joel and The Who were already on the bill. All moneys go to the New York based Robin Hood Relief Fund, which a press release says will be "providing money, material and know-how to local organizations that are serving families and individuals in the regions hardest hit by the storm."

Tickets go on sale Monday at noon via Ticketmaster but there's a pre-sale for Chase cardholders on Saturday at 9. More info at www.121212concert.org and www.robinhood.org. The show will be telecast by HBO, AMC, Showtime and Sundance Channel (as well as others, probably) and streamed on Hulu, Yahoo and AOL.
Molly Eichel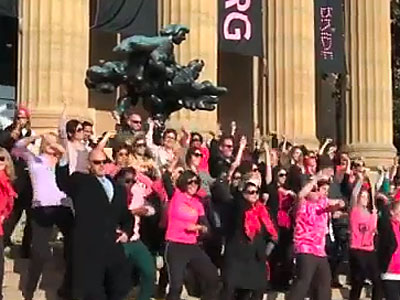 The Philadelphia Museum of Art makes an appearance in artist Anish Kapoor's parody of the uber-popular song "Gangnam Style" in support of Chinese artist Ai Wei Wei.
Kapoor invited many prominent art institutions to take part in his video, choreographed by Akram Khan, including the MoMA and the Guggenheim. ""We were delighted to participate in this international event. A number of our staff performed '"Gangnam Style'" on the East Terrace of the Philadelphia Museum of Art in front of the Dancing Around the Bride to demonstrate their support for artistic freedom," said Timothy Rub, PMA director.
"Gangnam Style" recently surpassed Justin Bieber's "Baby" as the most watched video on YouTube.

Molly Eichel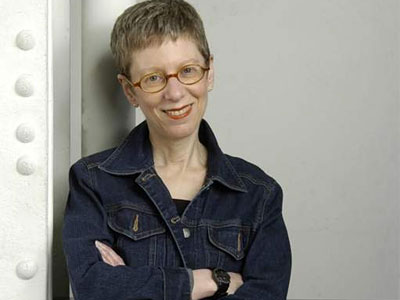 Mel Kramer, former associate producer/social media maven, for the Philly-produced Fresh Air, pointed us in the direction of this love song to host Terry Gross by Casual Young Italians called "Terry (A Love Song)." All proceeds from the song go to support the Million Puppet March, in support of public broadcasting.
Dan DeLuca

, Inquirer Music Critic
Fiona Apple, whose 2012 release The Idler Wheel... just might be the best album of the year, has cancelled her upcoming South America tour to care for her dying pit bull Janet.
The often-tortured 35 year old songwriter posted a note of explanation on Facebook yesterday, which begins: "I have a dog Janet, and she's been ill for almost two years now, as a tumor has been idling in her chest, growing ever so slowly. She's almost 14 years old now. I got her when she was 4 months old. I was 21 then, an adult officially – and she was my child..."
You can see the entire handwritten, heartbreaking note here,or go here to read a more legible version of the missive, in which Apple writes "if I go away again, I'm afraid she'll die and i won't have the honor of singing her to sleep, or escorting her out." See if it doesn't tear you up.
Molly Eichel
Our Lady of the Breakup Anthem, Taylor Swift, announced that she will perform at Lincoln Financial Field on July 20, 2013 as a part of her RED tour.
She'll take Ed Sheeran and Austin Mahone out with her (the former performer is currently busting up charts with Swift on the duet "Everything Has Changed"). This isn't the first time Swift has played at the Linc. The Berks County native sold out her visit to the home of the Eagles last year.
Tickets go on sale Fri., Nov. 30 at 10 a.m., with ticket prices ranging from $47.00 to $99.00.
Molly Eichel
Kanye West has booked three shows at Ovation Hall, located at Atlantic City's Revel Casino, on Fri., Dec. 28, Sat., Dec. 29 and Sun., Dec. 30.
This isn't the first time 'Ye has played Revel. Back in July, he sold out two nights at the 5,500 seat Ovation Hall. Dan Deluca reviewed one of the shows, noting that West (mostly) delivered "the highly ambitious goods."
Tickets go on sale Fri., Nov. 30 at 10 a.m. Ticket prices range from $99.50-$299.50.