Archive: October, 2012
Dan DeLuca

, Inquirer Music Critic
Once country and now pop princess Taylor Swift sold 1.2 million copies of her fourth album Red last week, according to Nielsen SoundScan. That's the most anybody has sold since Eminem's The Eminem Show moved 1.3 million in 2002. It tops the total of the music industry most recent million seller, Lady Gaga's Born This Way, which sold 1.1 million in May 2011, and had to rely on deep deep discounts on Amazon.com to do so.
Last night, the Wyomissing, Pa. native and former Stone Harbor vacationer tweeted in response ot her great good fortune: "They just told me Red sold 1.2 million albums first week. How is this real life?! You are UNREAL. I love you so much. Thanks a million ;)"
Of her 1.2 million total, Swift sold 465,000 on iTunes, also a record. In a full frontal sales blitz, the album was and is available at Starbucks, Walgreen's and Target, who moved 396,000 copies of an exclusive deluxe version, according to Billboard.
Dan DeLuca

, Inquirer Music Critic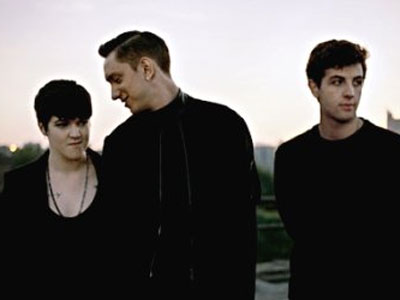 Any plans you might have to rock out this week will likely have to wait till Wednesday. As it is doing with everything else, Hurricane Sandy is wreaking havoc on the concert calendar.
Pretty much every show scheduled for Monday and Tuesday in the Philadelphia area has been canceled or postponed. Here's a working list:
-- The xx. The understated British indie trio's first appearance in Philadelphia in support of their underated new sophomore album Coexist tonight has been postponed due to Hurricane Sandy safety concerns. That's them in the picture, and their song "Angel" below. ElectricFactory.info says a new date will be announced soon.
Dan DeLuca

, Inquirer Music Critic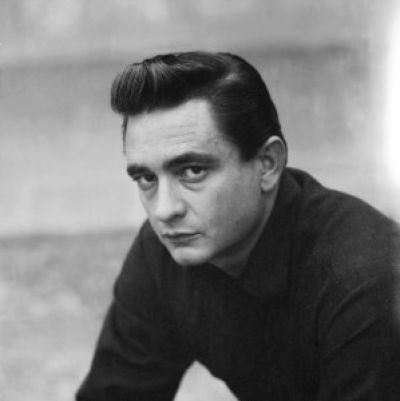 Starting with Bruce Springsteen's eerily apt and obvious "4th of July, Asbury Park (Sandy)" - "This boardwalk life for me's through / You know you ought to quit this scene, too" - here's a playlist inspired by the storm that's soaking the ground and shaking trees all around us.
Hurricane Sandy is no laughing matter, but I've included some tracks that aren't all quite so serious as Johnny Cash's "Five Feet High and Rising." I opted for Bob Dylan's "Shelter From the Storm" rather than "Hurricane" or "High Water (for Charley Patton)," I put Emeli Sande in there because of her name and Royal Headache because of theirs, and included The Clash's "Safe European Home" partly because I love the Clash, but really because the track from Give 'Em Enough Rope was produced by Sandy Pearlman.
Looking outside, I'm not so sure the sun's gonna shine again. But if Ray Charles says so, I believe it will. Stay safe, everybody.
Dan DeLuca

, Inquirer Music Critic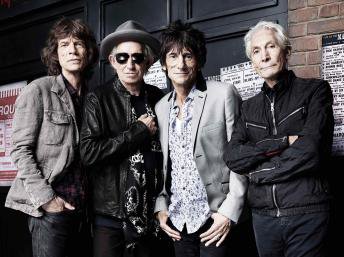 They're running late, but they're still running. The Rolling Stones 50th anniversary tour didn't come off in 2012 as anticipated, but the expectation is that the band of senior citizens will rock out around the globe next year.
This week Keith Richards said that the band has shows booked in London and New York that are rumored to be happening next month, and though no dates or venues have been confirmed, the U.S. shows are thought to be at Brooklyn's new Barclays Center
And of course, there's a new greatest-hits package on the way, this one a 3 CD set called Grrr! which is due Nov. 13. This morning, the Stones released one of two new songs to be included on the compilation, entitled "Doom and Gloom." The Don Was produced track is the first new Stones song in six years.
Dan DeLuca

, Inquirer Music Critic
The other day I interviewed Swedish songsmith Jens Lekman on the phone. He was in Bloomington, Indiana, I was sitting in my car, parked on Rittenhouse Square outside the Ethical Society, where he played last October. (It's a long story.)
The story that resulted from that conversation ran in the Philadelphia Inquirer on Tuesday and is online here. Last month, Lekman released his typically clever and crafty, and a-little-more-serious-than-usual third full length album I Know What Love Isn't, on the Secretly Canadian label. Last night, Lekman performed the title track on Late Night with Jimmy Fallon. Watch that here.
On Thursday, Lekman plays Union Transfer, with Taken By Trees opening. Show details are here. The video for the new album's "Erica America" is below.
Dan DeLuca

, Inquirer Music Critic
Philadelphia rock band Free Energy will release their second album, Lovesign, on their own Free People label on January 15. Today, the Paul Sprangers and Scott Wells-fronted formerly Minnesotan outfit released the swaying second single from the album "Dance All Night." You can listen, and download it for free here.
Rest assured, fans of the the band's 2010 Stuck On Nothing, there will be plenty of cowbell on Lovesign, if the album trailer below is any indication. Anouck Bertin took the picture to the left. Read more about the band in an inquirer profile I wrote in 2010 here. Free Energy play Johnny Brenda's on Oct. 17.
Previously: Pete Townshend at Penn Follow In The Mix on Twitter
Dan DeLuca

, Inquirer Music Critic
James Bond routinely saves the world, and Adele has saved the music industry - or at least kept it on life support by selling over 20 millions copies of her Grammy grabbing sophomore album 21 around the world.
So it stands to reason the the two British belters would wind up in each other's company, and Adele's theme song to the Sam Mendes-directed Daniel Craig-starring Skyfall, which opens in theaters Nov. 9, was released tonight at midnight, UK time.
That means you can hear the classy, soaring with strings "Skyfall" below, and naturally, buy it at iTunes, where the smart money says it will soon be selling at a record pace. On a couple of listens, the song co-written with Paul Epworth sounds pretty memorable and Bond-worthy to me, as it earns its grandeur and rises to a cut above, say, Madonna's "Die Another Day" or Jack White and Alicia Keys regrettable "Another Way To Die" from 2008's Quantum of Solace - if not up to Shirley Bassey "Goldfinger" heady heights. You done good, Adele.
Jonathan Takiff
Gizmo Guy's often looking for the GM – good new music – to take me places, pull me out of my skin. This week the gods have been kind with offerings from Diana Krall, Galician star Carlos Nunez and anotherworldly, bossa nova treatment of the Bee Gees.
Best known here for his special guest touring slots with The Chieftains, Carlos Nunez is a master of Galician music – a type of Spanish folkloric stuff that makes very strong Celtic connections. His main instruments are bagpipes and recorder, which the man applies to sweeping and high stepping 'airs' far removed from this mortal coil. And did I mention Nunez is rock star handsome ? Never a negative in the show business. His new two CD set "Discover" (RCA Victor) is a career overview capturing collaborations with everyone from Los Lobos to Sinead O'Connor to Laurie Anderson. You also can catch the man live at the Sellersville Theater on Wednesday night.
Likewise taking me out of my skin - Brazilian singer Ana Gazzola with a surprisingly effective Portuguese language/samba styled "Musicas e palavaras dos Bee Gees" (Vista Del Mar/Fuel". Dare I say "How Deep is Your Love" and "How Can You Mend a Broken Heart" sound even better (and certainly more exotic) when you can't understand the words?